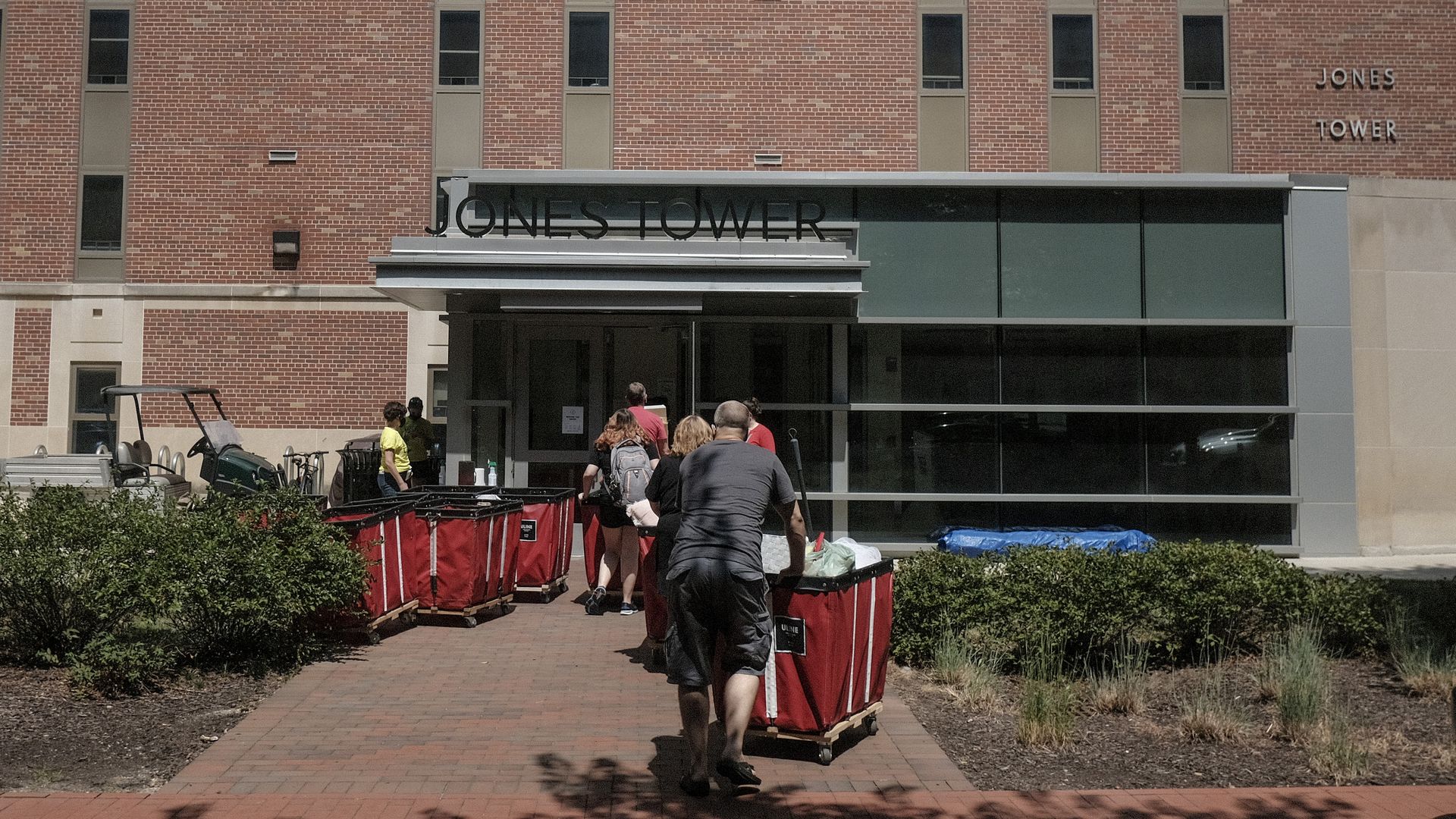 Ohio State University will require all students, faculty and staff to be vaccinated against COVID-19 in the fall semester, the institution announced Tuesday.
Why it matters: OSU, with some 66,000 students and 30,000 staff, is one of the first large state universities to impose such a widespread vaccine mandate that isn't just for students, the New York Times notes.
What they're saying: "The university is taking this step because vaccines are the safest and most effective form of protection against COVID-19," university president Kristina Johnson said in a statement.
"This step will increase our ability to support our students in continuing their educational experiences as well as help protect our current and the state's future workforce."
Go deeper: Colleges crack down on unvaccinated students as campuses reopen
Go deeper