ACC, Big Ten and Pac-12 form alliance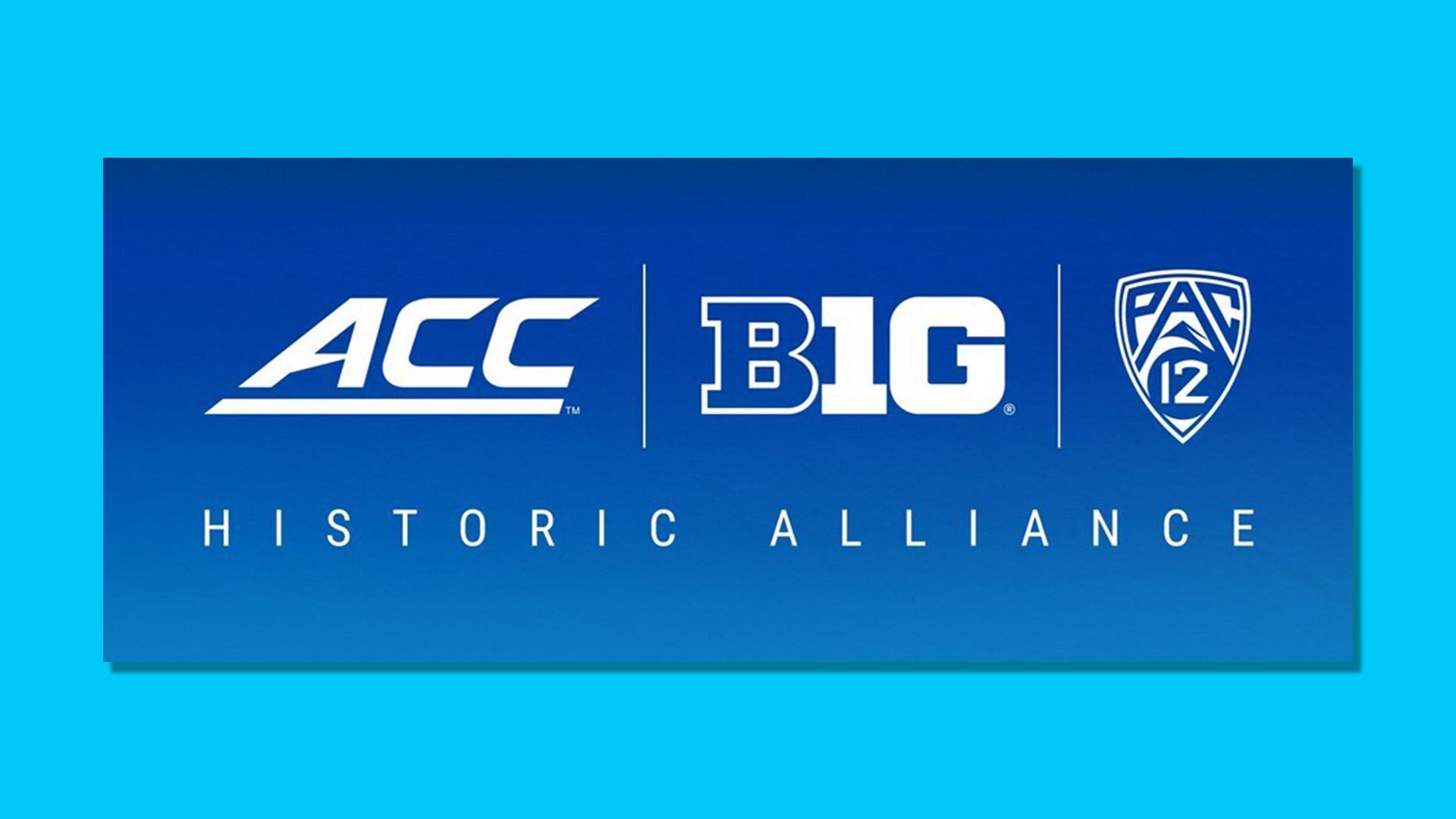 Amid the SEC's growing power, the ACC, Big Ten and Pac-12 announced Tuesday that they have formed an "alliance" to navigate the uncertain future of college athletics.
Details: The three conferences, which include 41 schools across 25 states, agreed to tackle specific topics together — including the future structure of the NCAA and social justice issues — all in the name of unity.
"Hopefully this will bring some much-needed stability in college athletics. It will allow people to understand where everyone else stands because some of the events over the last couple of months have kind of shaken the foundation."
—
Kevin Warren, Big Ten commissioner
Yes, but: The leagues stopped far short of a formal merger; there's no contract. Even the scheduling component, which could produce more marquee football and basketball matchups, won't begin for years due to contractual obligations and how far in advance games are scheduled.
The backdrop: This pact comes amid a summer of sweeping changes. It began in June with a proposal for a 12-team college football playoff, peaked in July with NIL legislation and then the latest domino: Oklahoma and Texas' pending move from the Big 12 to the SEC.
Go deeper