Jan. 6 committee seeking lawmaker phone records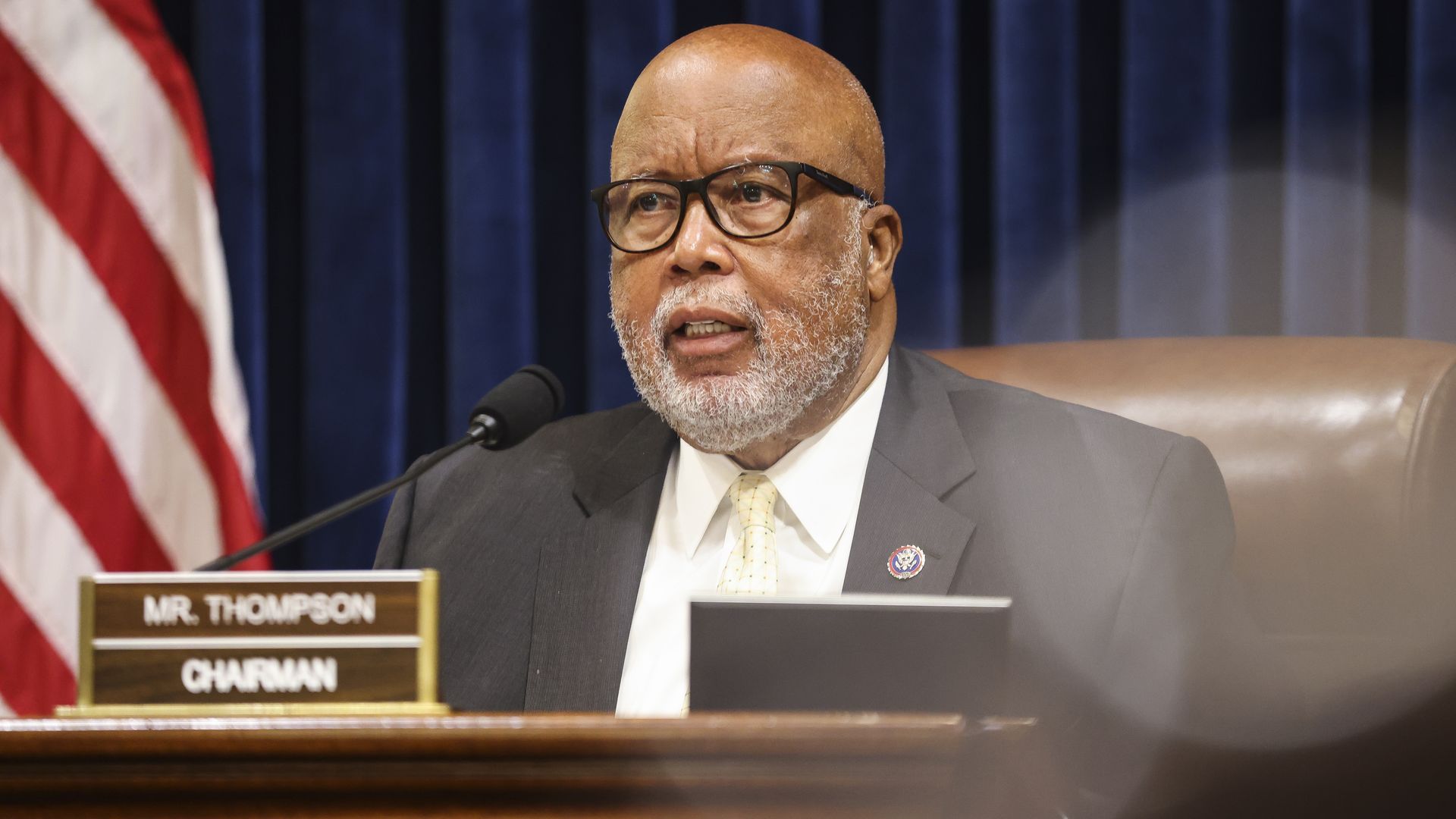 Rep. Bennie Thompson (D-Miss.), chairman of the Jan. 6 select committee, said Monday that the committee will ask telecommunications companies to turn over the phone records of several hundred people, including members of Congress.
Why it matters: Preserving these records is a first step to procuring witnesses to testify before the select committee, per CNN, which first reported Thompson's comments.
The big picture: The committee will seek records from telecom companies and social media platforms as part of their investigation into the events of Jan. 6.
"We have quite an exhaustive list of people," Thompson said when asked whether any family member or former Trump associates were on the list of people whose records are being sought.
"I won't tell you who they are, but it's several hundred people that make up the list of individuals we plan to contact," he added.
Issuing subpoenas "is not the first thing we have to do," Thompson said, adding that "we'll do what's required to get the information."
State of play: Rep. Adam Kinzinger (R-Ill.) has previously voiced support for issuing subpoenas to Republican members of Congress, including Rep. Jim Jordan (R-Ohio) and House Minority Leader Kevin McCarthy (R-Calif.).
Jordan has admitted to speaking to former President Donald Trump on Jan. 6 but maintains that he has "nothing to hide," according to CNN.
Go deeper