Fauci: U.S. can get control of pandemic by spring if vaccinations rise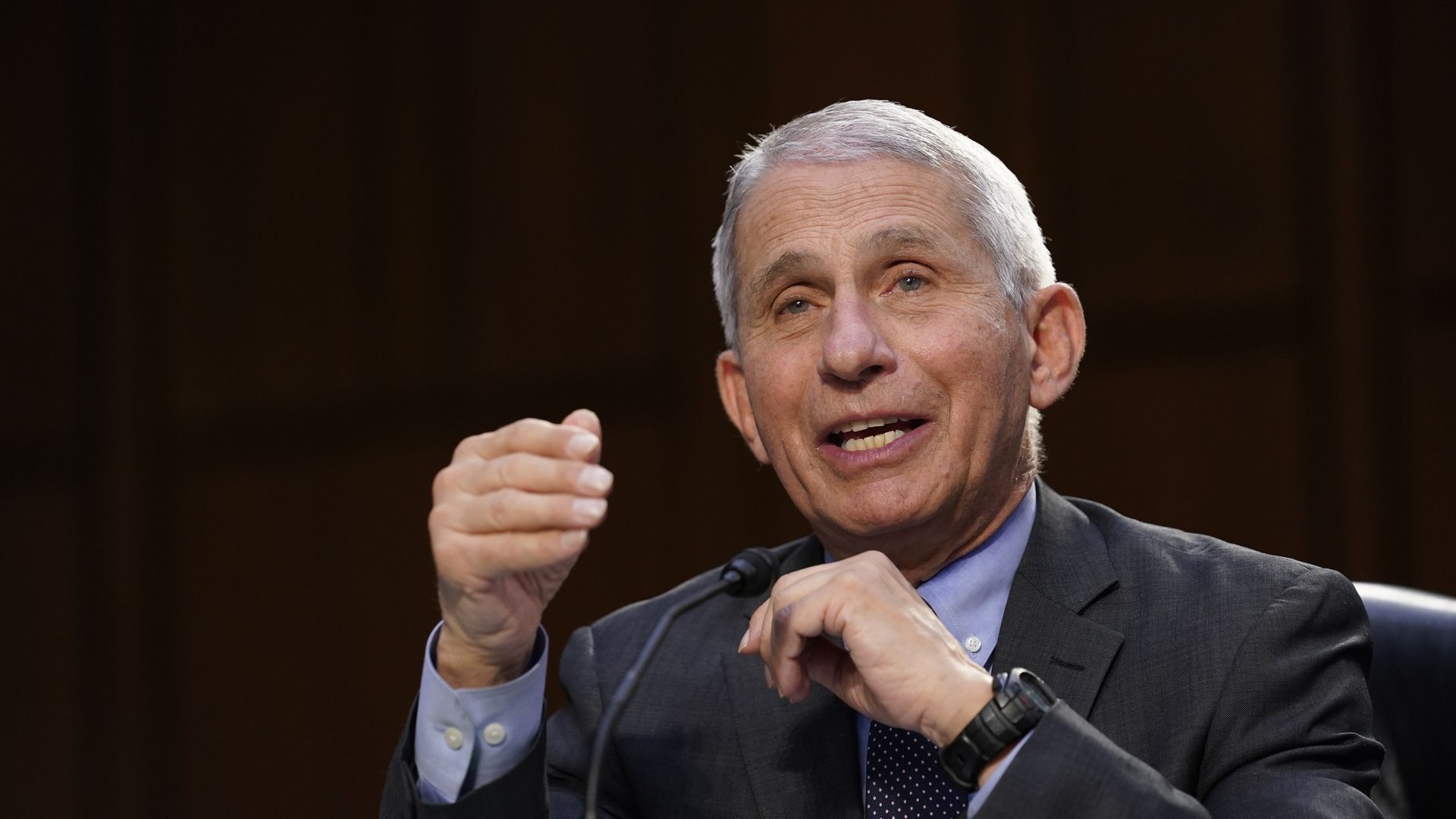 NIAID director Anthony Fauci told CNN on Monday the U.S. could "start getting back to a degree of normality" by next spring if more Americans are vaccinated against COVID-19.
Yes but: "There's no guarantee, because it's up to us," Fauci said in his interview with CNN's Anderson Cooper, noting that another variant could emerge unless the current surge is brought under control.
The big picture: The Delta variant is driving a spike in coronavirus cases and hospitalizations across the country.
Fauci told Cooper that the U.S. should get "some good control in the spring of 2022" if "we can get through this winter and get really the overwhelming majority of the 90 million people who have not been vaccinated."
He told PBS that he hoped the FDA granting full approval earlier Monday to the Pfizer-BioNTech COVID-19 vaccine for Americans aged 16 and older would help give those not yet vaccinated the confidence to do so.
Go deeper: We're all going to pay for the unvaccinated
Go deeper