The limits to Facebook's transparency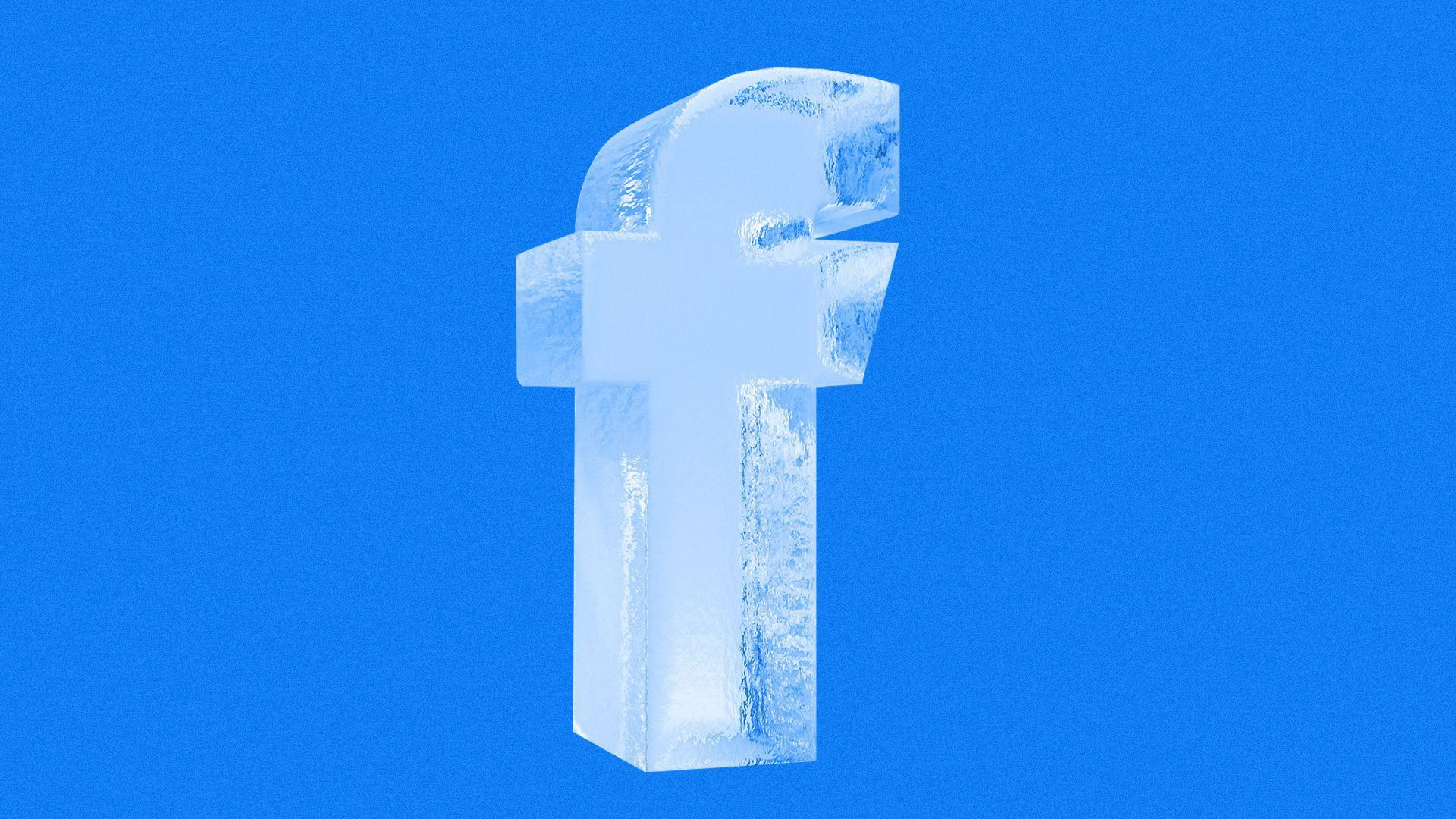 Facebook is now sharing information about which posts on its platform get the most views, but researchers and critics tell Axios the new quarterly reports lack the details or timeliness to be of much use.
Why it matters: While Facebook has offered its "Widely Viewed Content Report" as a transparency move, the company won't persuade critics that it's winning the fight against misinformation unless it gives outsiders more of an open window into near-real-time data.
Catch up quick: Facebook's release last week of the report marked its first attempt to quantify a kind of "greatest hits" of the News Feed for a particular time period.
The New York Times reported days later that Facebook had prepared, but not released, a similar report for the first quarter. Facebook later acknowledged and shared the list, which included a mainstream news article popular with the anti-vaccine crowd.
Between the lines: While the first quarter's release might have been less flattering to Facebook than the second one, critics say the real issue is that the reports don't reveal much.
Accountable Tech, a nonprofit that's critical of Facebook, called the new report "performative and self-serving."
"They are constantly finding new ways to slice and dice data to advance their preferred narratives about their products," Accountable Tech's Jesse Lehrich told Axios. "But quarterly reports showing YouTube and Amazon were the most-viewed domains do nothing to help us understand the fast-changing threat landscapes on vaccine disinformation, political extremism or anything else meaningful."
The big picture: Lehrich said that what researchers really need is true transparency — that is, broad access to real-time data.
While Facebook offers limited data to around 300 researchers via special programs, far more data is publicly available from Twitter.
"There is a reason everyone focuses on Twitter when trying to identify bots," Media Matters for America president Angelo Carusone told Axios. "It's really easy to do that. You can't do that on Facebook." (In fairness, it is also easier to create bot accounts on Twitter, too.)
Carusone said his wish list for data from Facebook begins with information on how often specific articles and sites are being shown to users.
Facebook-owned CrowdTangle offers data on engagement, he noted, but the company has been reluctant to offer insight on how those metrics correlate to reach.
He said the company could also share data on how certain content or groups are getting their traffic — from recommendations, through Facebook's own peer-to-peer messaging systems, or from activity off of Facebook.
That's what researchers need to untangle whether an unfolding debate is emerging organically or fanned by inauthentic behavior, he added.
The other side: Twitter is a (nearly) all-public platform, while Facebook offers users a promise of considerable privacy, even if it has a checkered record of keeping that promise. (Remember that $5 billion penalty from the Federal Trade Commission?)
The bottom line: Facebook can fairly limit public access to some kinds of data in the name of protecting users' privacy. But it could also provide tons more transparency into content metrics without putting anyone's personal data at risk.
Go deeper:
Go deeper