We're all going to pay for the unvaccinated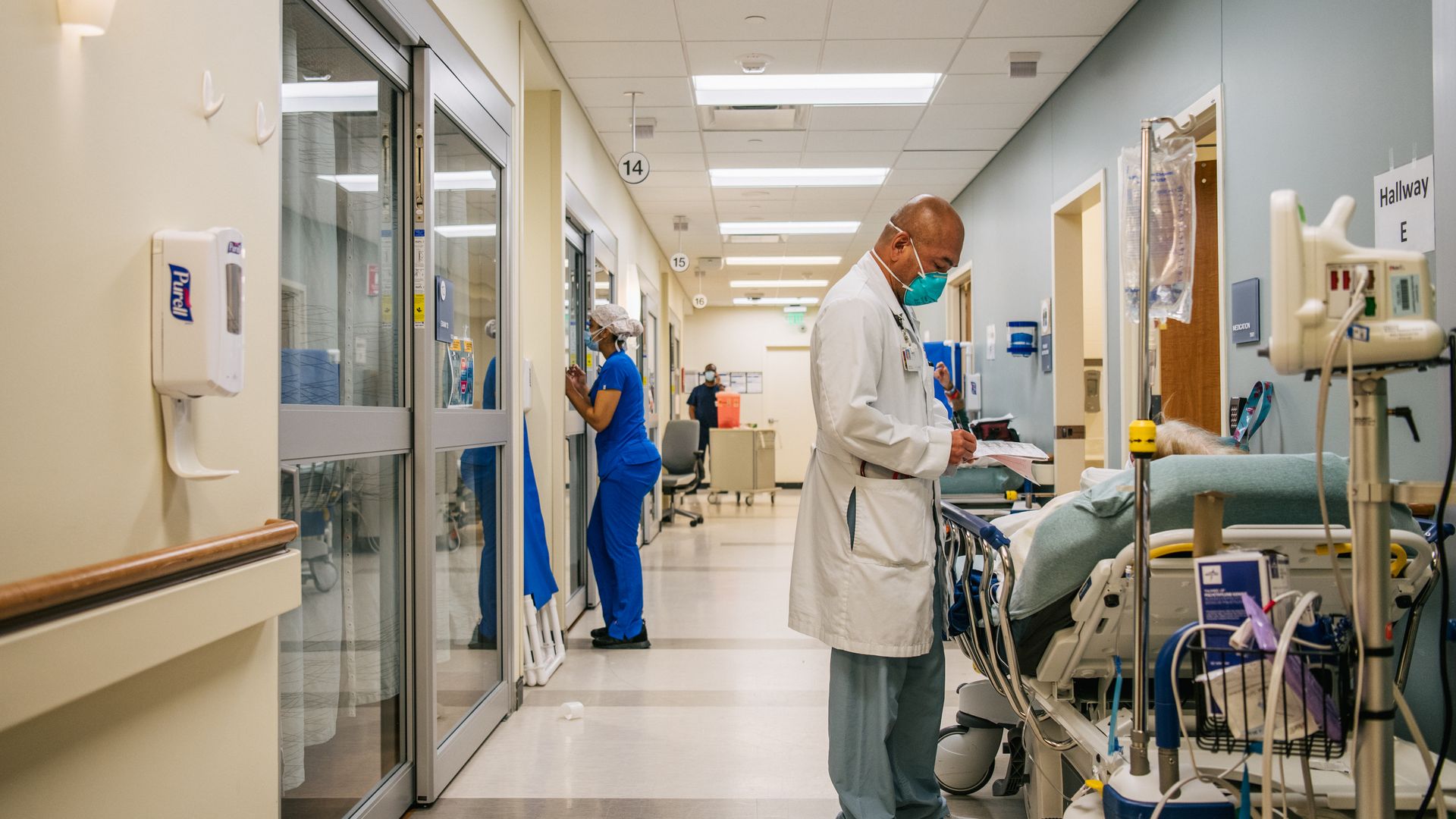 The spike in hospitalizations of unvaccinated adults — which are almost all preventable — cost the U.S. health system more than $2 billion in June and July, per a KFF analysis.
Why it matters: Those costs are ultimately shouldered by all of us, not just those who remain unvaccinated and then get severely ill.
By the numbers: A coronavirus hospitalization costs, on average, around $20,000.
Using CDC data, KFF estimated that there were around 37,000 preventable coronavirus hospitalizations among unvaccinated adults in June and another 76,000 in July.
Between the lines: Someone has to pay for these hospitalizations. Although COVID patients themselves may be on the hook for at least part of the bill, a large chunk of the tab will fall on either private or public insurers.
And health insurance isn't free — we all pay for it either through our premiums or our taxpayer dollars.
"In addition to preventable direct monetary costs for treatment of unvaccinated people, re-opening of schools and economic recovery also suffers as increasing COVID-19 cases continue to put Americans at risk of avoidable severe illness and even death," the analysis writes.
The bottom line: We're all paying for the unvaccinated, and the big question is how large we'll let the bill become.
Go deeper: U.S. uninsurance rate unchanged during pandemic despite layoffs
Go deeper