Pentagon issues Afghan evacuations "warning order" to commercial airlines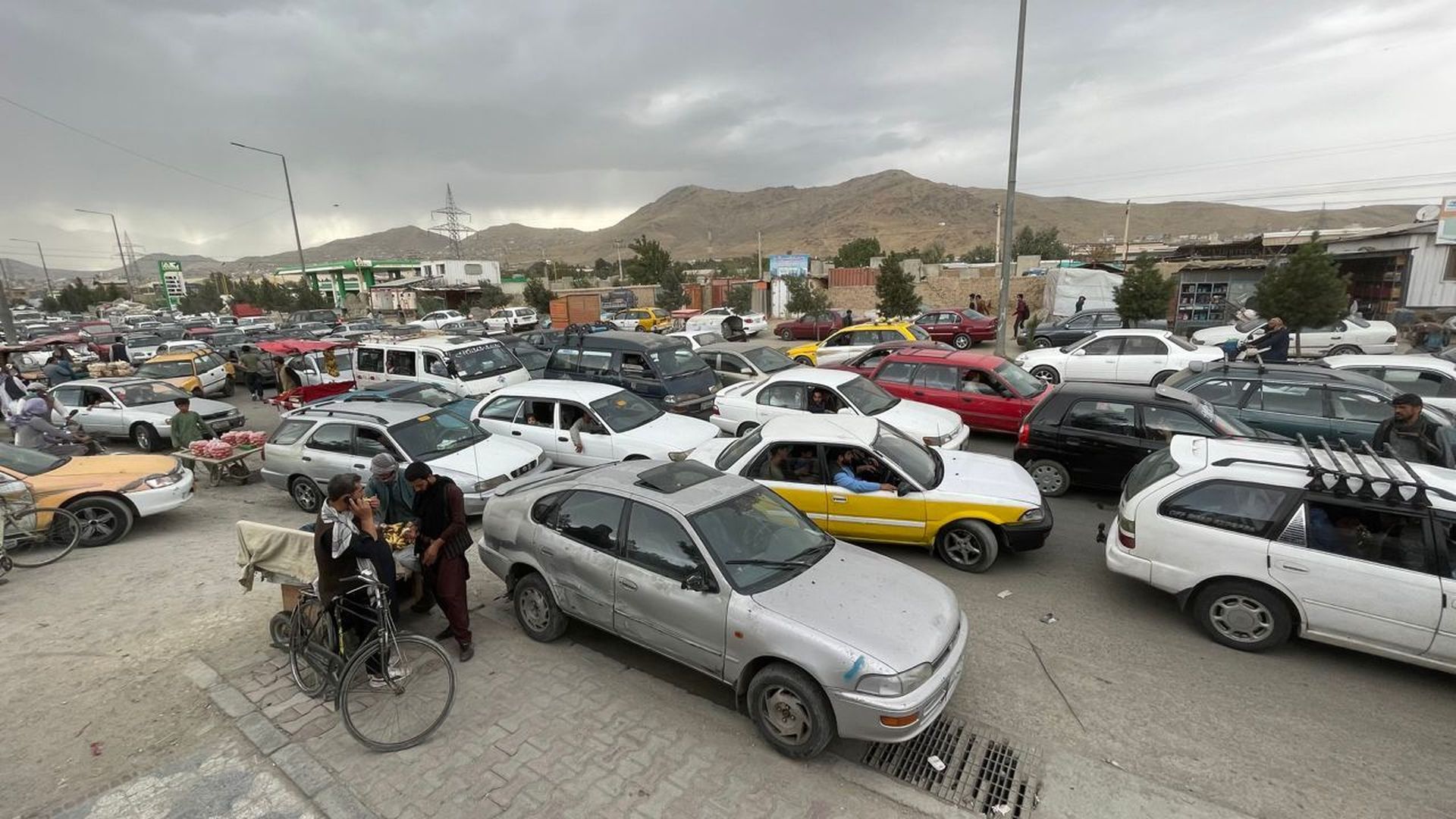 The Pentagon "issued a warning order" to U.S. commercial airlines that it may compel them to assist in evacuations from Afghanistan, the Defense Department confirmed in an emailed statement Saturday.
Why it matters: President Biden has vowed to use "every means" to evacuate Americans and Afghan allies amid reports of a deteriorating situation at Kabul's airport after the Taliban seized control of the country.
Driving the news: The Biden administration was expected to provide almost 20 commercial planes from "up to five airlines" to help U.S. military efforts in transporting Afghan evacuees from American bases around the region, the Wall Street Journal first reported Saturday.
The commercial planes wouldn't fly into Kabul's airport.
Such an order would be made under the activation of the Civil Reserve Air Fleet, or CRAF, established in 1952 following the post-World War II Berlin airlift.
What they're saying: "A warning order informs industry partners of a potential activation but can be rescinded if the Defense Department deems additional aircraft are not required to meet mission requirements," said Pentagon spokesperson Lieutenant Colonel Chris Mitchell to Axios, confirming Friday's notification to U.S. airlines.
Go deeper: U.S. expands evacuation outposts to Middle East, Europe
Go deeper