Surgeon general says boosters won't interfere with global vaccination effort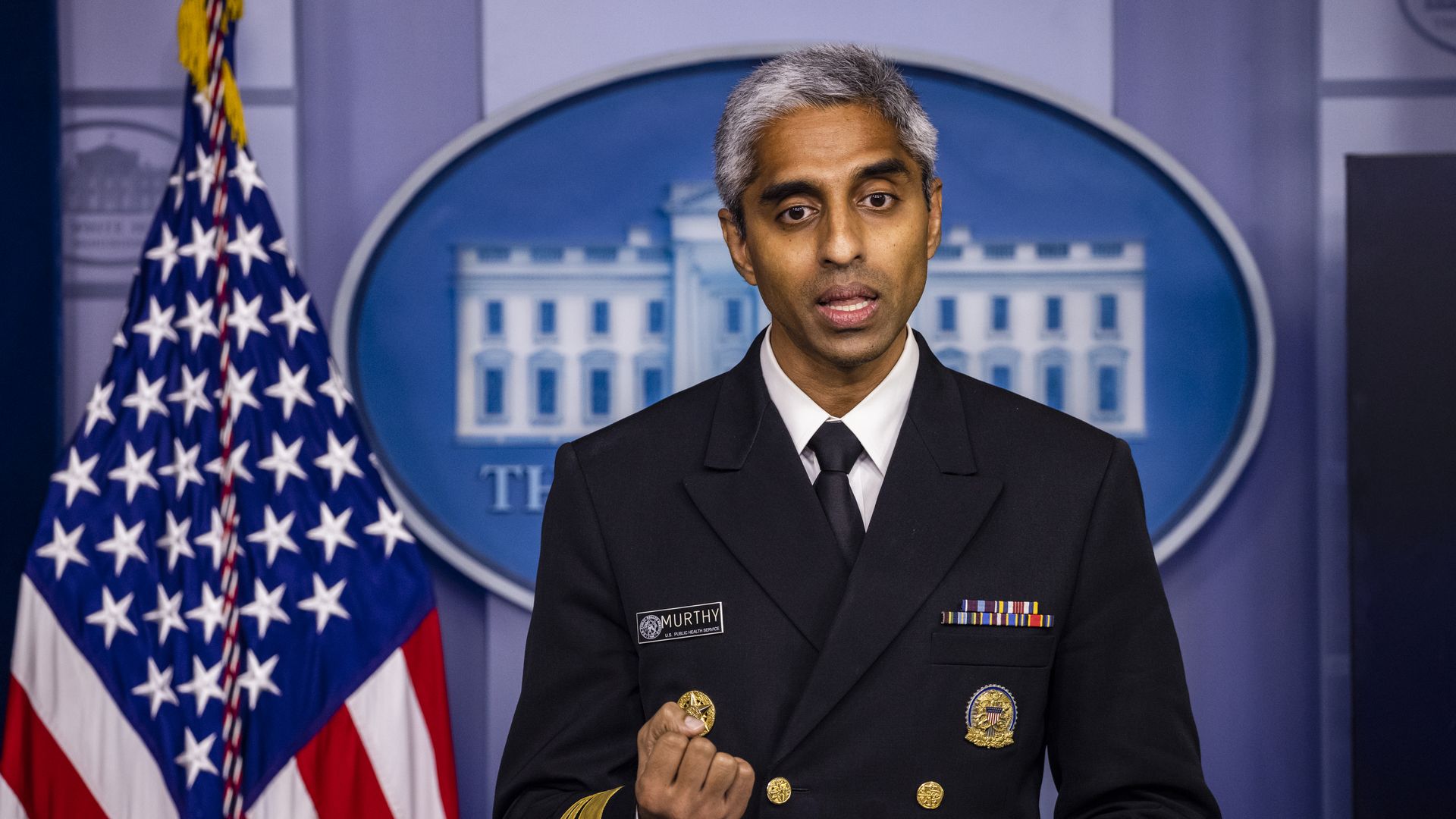 Surgeon General Vivek Murthy told ABC's "This Week" on Sunday that the United States can administer COVID-19 booster shots to Americans while still assisting in the global vaccination effort.
Why it matters: Administering third doses of the COVID-19 vaccines to Americans while many countries struggle with vaccine shortages poses ethical concerns.
Experts have also warned that uneven global distribution of the vaccines helps lead to the mutation of more dangerous variants of the virus.
The big picture: Host Martha Raddatz pointed out criticism of booster shots from the World Health Organization, and Murthy acknowledged the imperativeness of vaccinating both the U.S. and global populations, reports The Hill.
"We have to protect American lives and we have to help vaccinate the world because that is the only way this pandemic ends," Murthy reiterated on ABC's "This Week" on Sunday.
Murthy acknowledged that giving Americans boosters could "take away" from the global vaccine supply but emphasized that the U.S. has been working to bolster the global vaccine supply and production in recent months to ensure this isn't the case.
"We have to work on both fronts, that is the only way the pandemic will end," he said.
State of play: Last week, the Biden administration unveiled plans to administer 3rd doses of the Pfizer and Moderna vaccines starting Sept. 20.
Formal plans for Johnson & Johnson booster shots haven't been revealed yet, though Murthy told "This Week" that Americans who received a J&j vaccine "will likely" need boosters as well.
Earlier this month, the Biden administration announced that it had shipped and donated more than 110 million coronavirus vaccine doses to over 60 countries.
Go deeper