Making the outdoors safe for people of color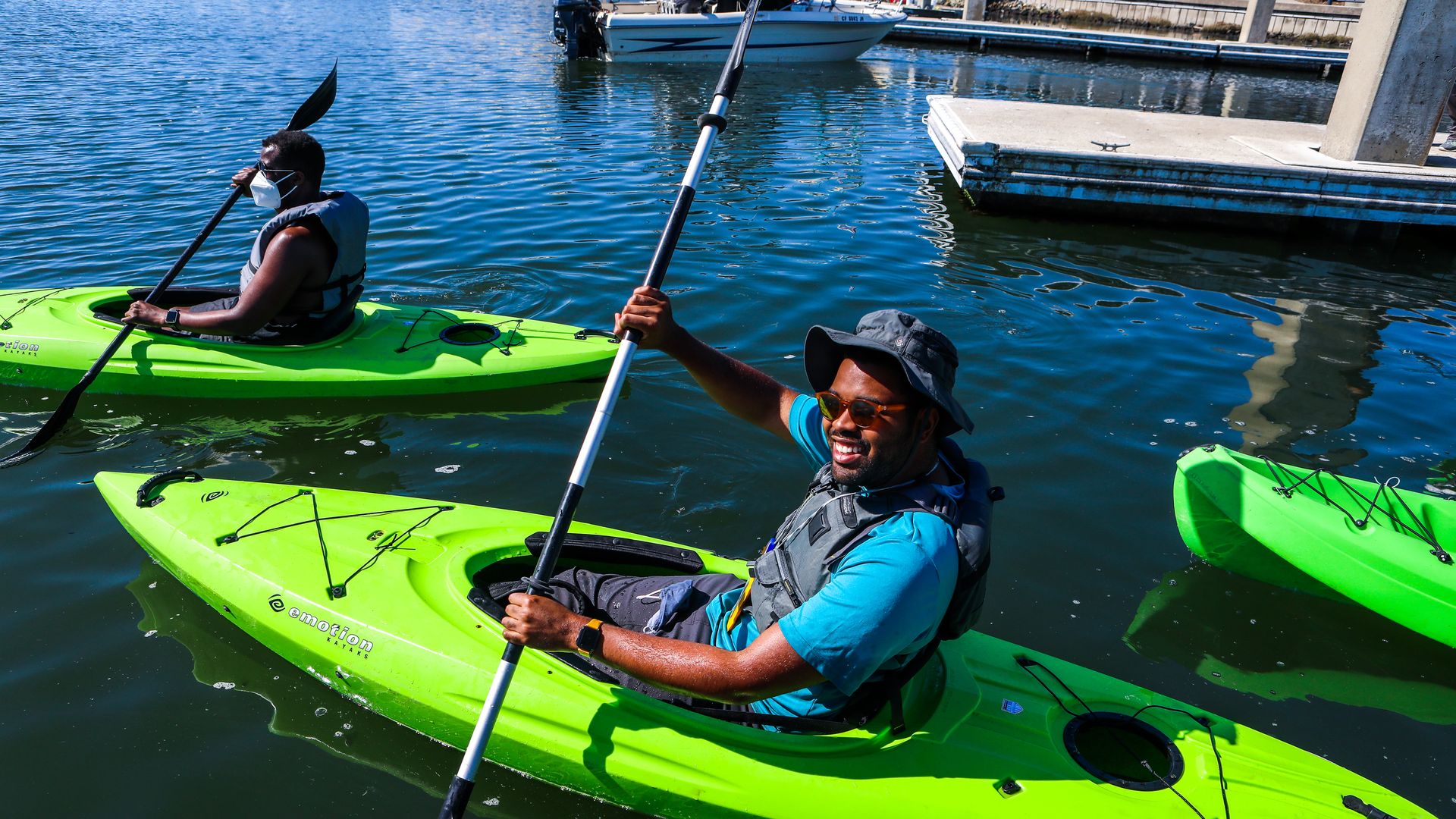 Outdoor enthusiasts want people of color to embrace activities like hiking, biking, kayaking, camping and birding — and feel safe while enjoying it all.
Why it matters: A national reckoning has drawn attention to the discrimination some people of color face during a run in the mountains or a walk on a trail. The outdoors can be deadly due to bigotry, not just wildlife, lurking in the woods.
Before the death of George Floyd, video footage of two white men who shot and killed Ahmaud Arbery, a 25-year-old Black jogger in Georgia, went viral and started conversations about people of color and the outdoors.
The pandemic shut down malls, bars, stadiums and restaurants. Outdoor activities became the only option for most people to escape lockdowns and introduced more people to trails, state parks and green spaces.
Details: Since then, outdoor groups and businesses across the U.S. have launched campaigns and initiatives to transform how Black Americans, Latinos, Asian Americans and Native Americans engage with the outdoors.
Kampgrounds of America banned the Confederate flag from campgrounds, put people of color in marketing materials and started diversity training for staff, President and CEO Toby O'Rourke told Axios.
Retail company REI said in April it's begun a six-month retail pilot to increase Black representation in its workforce and has developed a long-term racial equity working plan.
The American Ornithological Society announced in May its commitment to changing "exclusionary or harmful bird names" as a way to make birding more welcoming for people of color.
The intrigue: Around 32% of campers are now people of color, a stark 17-point increase over the past five years, according to Kampgrounds of America, which is owned by Asian Americans.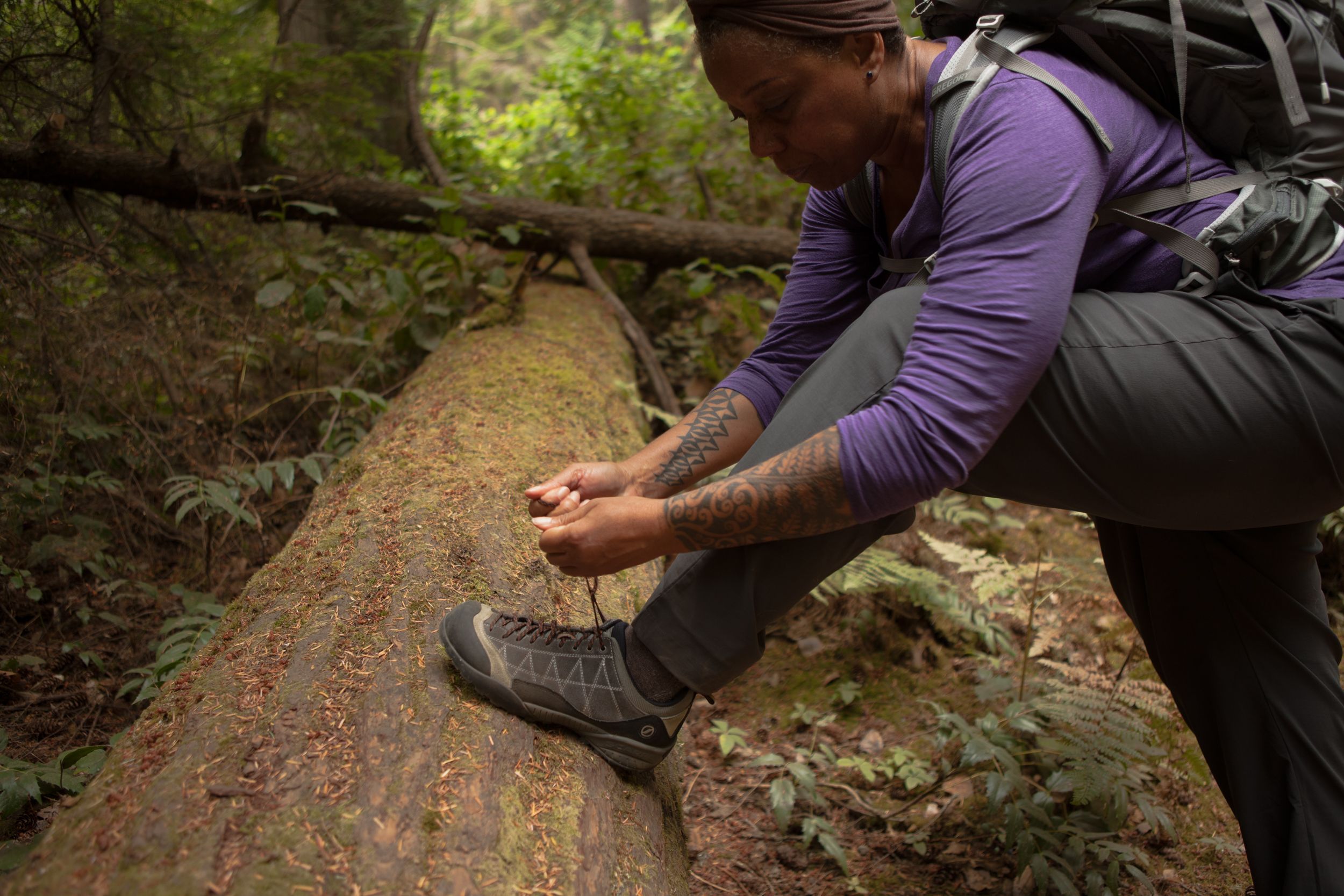 Yes, but: Some mountaintops and rivers still hold racist names and some popular outdoor areas and national parks are connected to horrific lynchings or removal of Indigenous people.
"As much as I love the outdoors, the history of national parks is rooted in a lot of ugliness," Christian La Mont, program manager for Latino Outdoors, told Axios.
Katina Grays, the New York City leader of the national group Outdoor Afro, said people of color reclaim those spaces and reframe history when they visit and go outside. "I always come with Black history to share."
Flashback: Putnam County, New York, faced calls last year to create a human rights commission after a resident called sheriff's deputies on a group of Black teenagers from a foster home seeking to go hiking.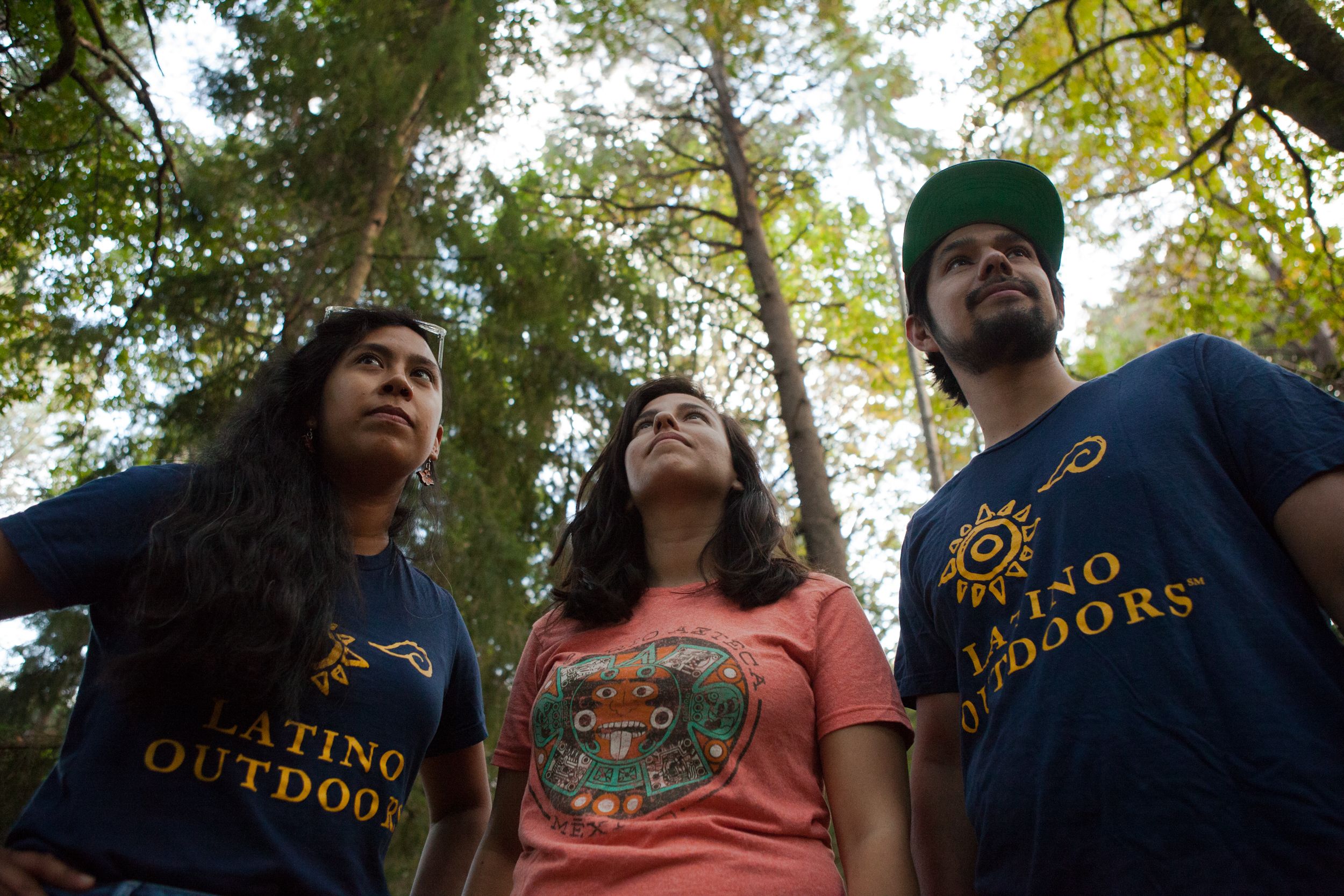 What they're saying: "Going out for a jog, sleeping in our own beds, or going fishing on a lake ... all of this is our right, and in some ways, our obligation," Baratunde Thurston, the host of the upcoming six-part PBS series, "America Outdoors with Baratunde Thurston" and author of "How to Be Black," told Axios.
"I think for me, it's very restorative. The outdoors has always been for us. Look historically, we've always known how to find our way in the outdoors, from the south to the north," Grays said.
One fun thing: Outdoor Afro and Backroads have partnered to create a hiking, biking and kayaking experience in October from Savannah, Georgia, to Charleston, South Carolina, while visiting sites connected to the Underground Railroad.
Don't forget: President Biden announced Thursday he would nominate Charles F. Sams III to be the next director of the National Park Service — an agency that for decades has struggled with diversity.
Sams is a member of the Cayuse, Walla Walla, Cocopah and Yankton Sioux tribal nations.
Go deeper