Kamala Harris arrives in Singapore for historic Southeast Asia trip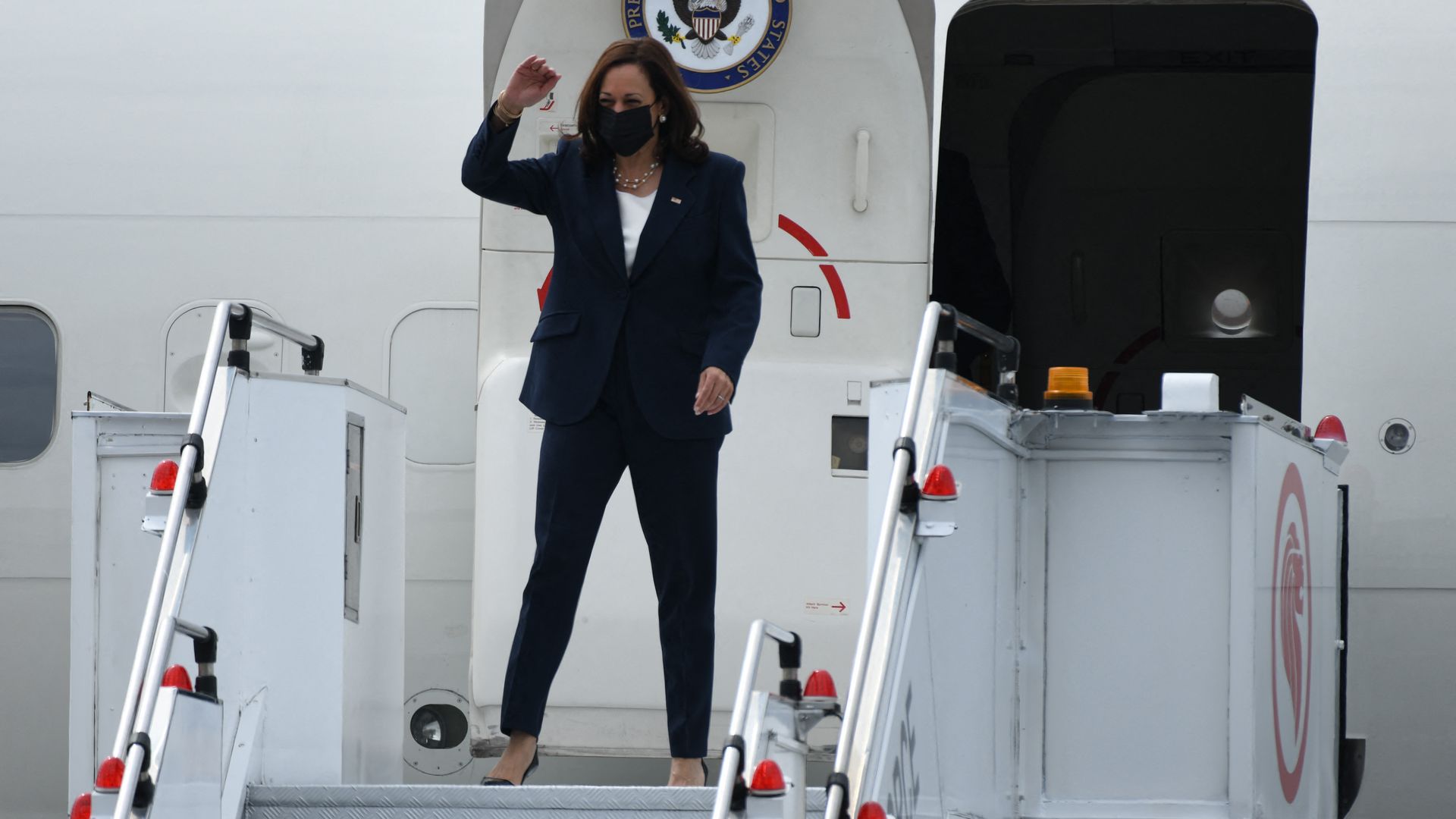 Vice President Kamala Harris arrived in Singapore on Sunday, as she began her trip to Southeast Asia.
Why it matters: As the crisis in Afghanistan continues to unfold, a Biden administration official said Harris "will make clear" during her visit "that we do have an enduring commitment" to Asia.
Harris is the highest-ranking Biden official to travel to Asia and she's expected to try to rally an international coalition to curb the influence of China's government.
She's due to arrive in Hanoi late Tuesday — marking the first time a U.S. vice president has visited Vietnam.
The big picture: Harris departed Washington, D.C., on Friday, refueling in Alaska and Japan.
What they're saying: Southeast Asia was "strategically important and economically important" to the U.S., a White House official said, per AFP.
"That hasn't changed with Afghanistan," the official added.
What to expect: "The vice president will be focused on three keys areas during this trip — we call it the three-legged stool, that is security, economic partnership and global health," a senior official said, per a pool report.
"She will talk about addressing the threat of climate change and reaffirm our nation's values and commitment to the rules-based international water, workers rights and human rights."
Go deeper