The Hill sells to Nexstar for $130 million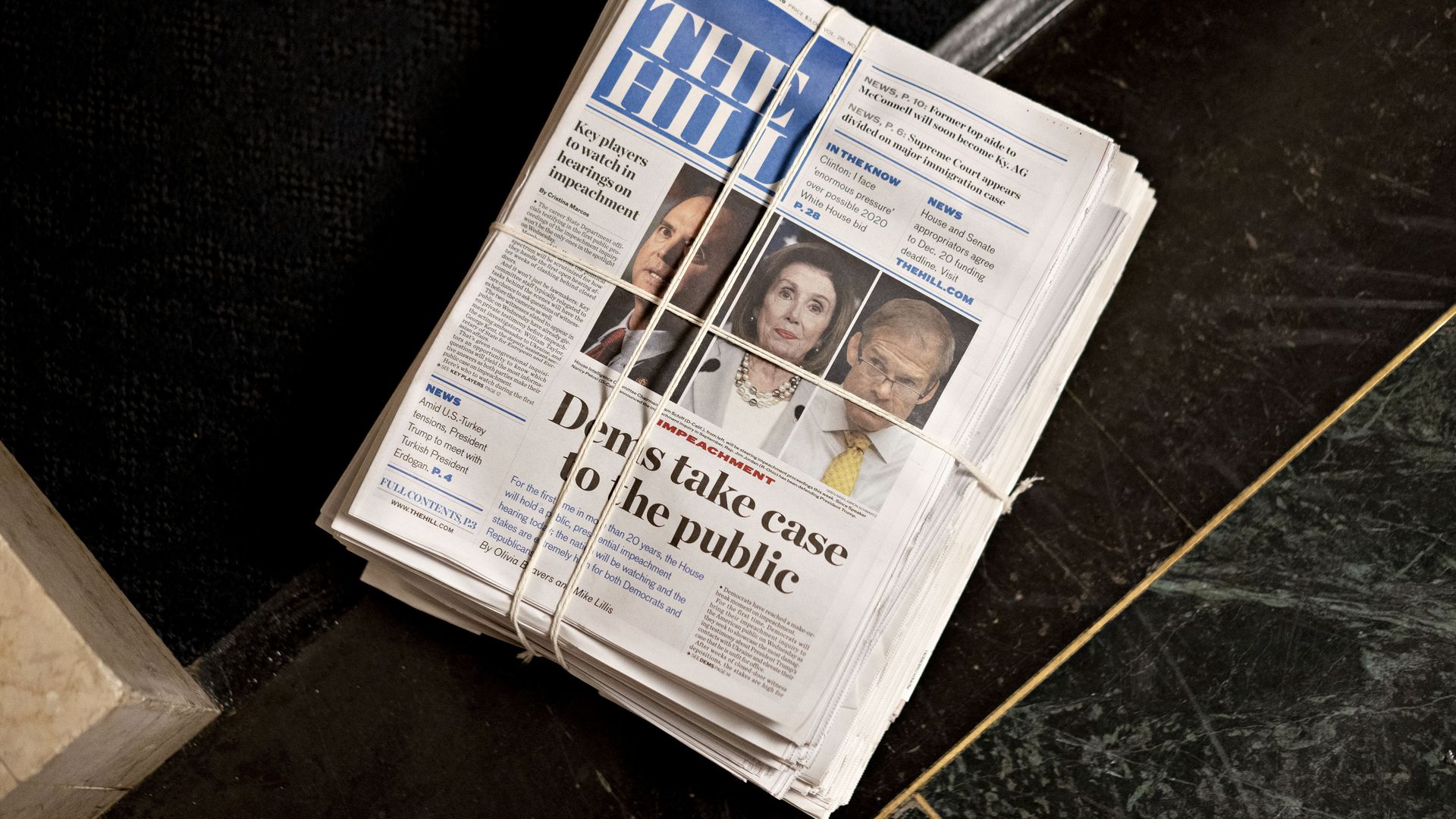 The Hill, a Beltway-based print publication that receives significant national traffic to its digital website, has sold to Nexstar for $130 million, Axios has learned.
Why it matters: The Hill's owner, Jimmy Finkelstein, has been shopping the outlet around for months. Axios previously reported that it was in talks to sell to Nexstar earlier this summer.
In an email to staff, Finkelstein said, "We have done this with mixed feelings.  First, I realize with a heavy heart that it is time for me to move on to new ventures. Those will be known in the next several months. Yet at the same time I recognize with great pride all we have accomplished together and are about to produce."
"I kept it probably longer than I would longer keep the property because I just really care about it … I'm going to miss The Hill a lot," Finkelstein told Axios.
The big picture: As Axios has previously reported, Finkelstein co-founded a media holding group that purchased outlets like Adweek, Billboard and The Hollywood Reporter from Nielsen in 2009. He was bought out of that investment in 2013.
The Hill, which was co-founded by Finkelstein's father in 1994, launched as a newspaper and has since expanded aggressively into digital. It's faced increasing pressure over the past 15 years as upstarts launched and expanded to cover D.C. and politics.
Despite increased competition, The Hill often receives more monthly unique visitors to its site than most of its Beltway peers, per Comscore.
What's next: Finkelstein says he is "Looking for the right next media property" to buy.
Go deeper