U.S. expands evacuation outposts to Middle East, Europe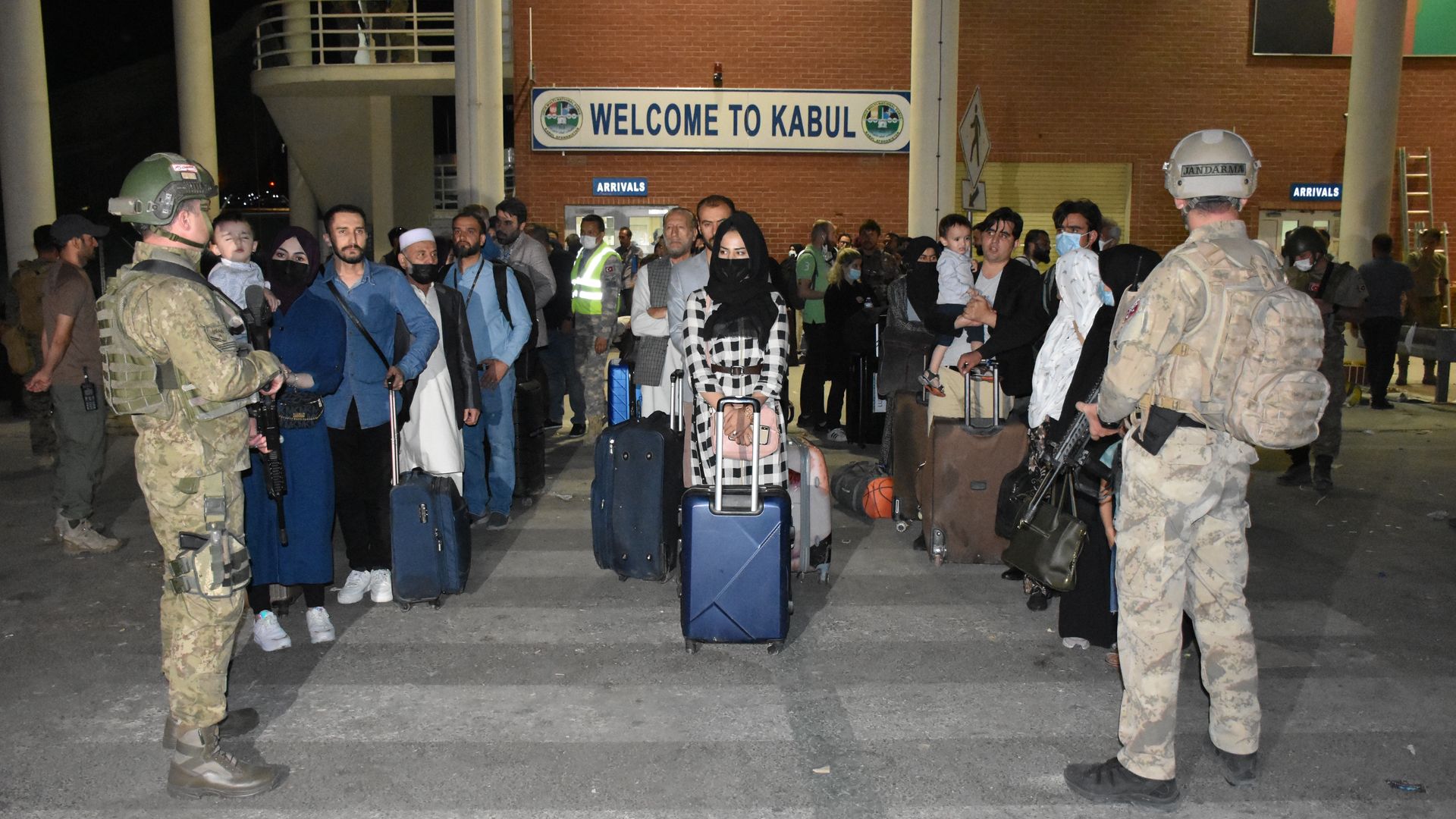 The Biden administration on Friday announced that its evacuation flights from Kabul can now land throughout the Middle East and Europe as Qatar has reached capacity, resulting in temporarily halted flights.
State of play: With the U.S. military's efforts to evacuate American citizens and at-risk Afghans from the country ramping up, and Qatar's al-Udeid air base at maximum capacity, the U.S. was scrambling for more places to take evacuees.
Bahrain, Denmark, Germany, Italy, Kazakhstan, Kuwait, Tajikistan, Turkey, the United Arab Emirates, the United Kingdom and Uzbekistan "have been or will soon be transiting Americans or in some circumstances, others, through their territories to safety," the State Department said on Friday.
State Department spokesman Ned Price said that "Albania, Canada, Colombia, Costa Rica, Chile, Kosovo, North Macedonia, Mexico, Poland, Qatar, Rwanda, Ukraine and Uganda have also made generous offers regarding the relocation efforts for at-risk Afghans."
No U.S. flights left Kabul for eight hours on Friday afternoon as Qatar had reached capacity.

President Biden clarified later Friday that the flights had paused to process the arriving evacuees at the transit point, but that Kabul officials already gave orders for outbound flights to resume.
The big picture: Evacuation efforts are speeding up as the original Aug. 31 deadline approaches. Biden already said that U.S. troops will stay until every American is evacuated, even if that means staying longer than expected.
Editor's note: This story has been updated throughout as more news becomes available.
Go deeper