Some 500 former officials urge Biden to evacuate more Afghans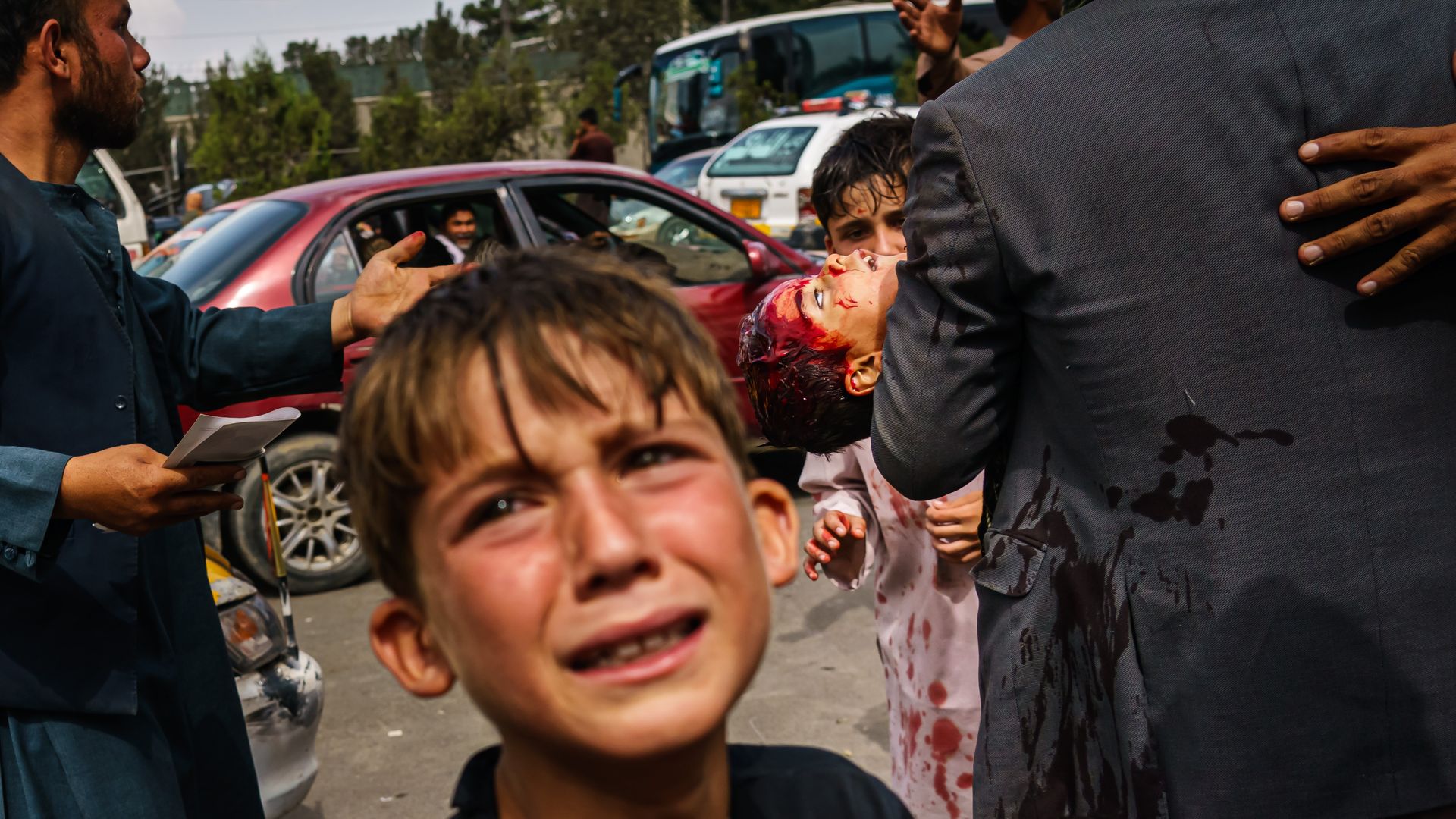 A bipartisan group of former national security officials, diplomats and lawmakers are urging President Biden to extend the U.S. troop presence in Afghanistan beyond Aug, 31 to help evacuate vulnerable Afghans, regardless of their immigration status.
Why it matters: Biden has vowed to keep U.S. forces in Afghanistan as long as it takes to get all Americans out but has also said that his goal is to complete that mission by the end of the month.
But Biden will be under domestic and international pressure to extend that deadline and do more for Afghan nationals, both those who helped the U.S. military and are awaiting Special Immigrant Visas (SIV), as well as those who worked for nongovernmental organizations to help promote American values.
"No flight out of Kabul should have empty seats," the former officials say.
Driving the news: At the time of publication on Thursday, over 300 former officials signed on to a letter to Biden and Congress, organized by members of the Truman National Security Project, to make "an urgent appeal to save our Afghan allies who we have depended on and whose lives now depend on us."
"As national security and human rights experts who have served as diplomats, humanitarians, frontline civilians, elected officials, and in uniform, we implore you to use every power vested in your offices to act," the letter reads.
Almost 500 former officials had signed the letter by Friday afternoon.
The signees, including 53 former ambassadors, are demanding that the administration help people who "share our democratic values" escape from the Taliban.
"They are journalists, activists, academics, and colleagues to U.S. and foreign government officials."
The big picture: In addition to finding and evacuating U.S. citizens throughout the country, Biden is also under pressure to expedite the Afghan SIV applications, with a bipartisan group of 55 senators writing him Thursday, CNN reported.
"The Taliban's rapid ascendancy across Afghanistan and takeover of Kabul should not cause us to break our promise to the Afghans who helped us operate over the past twenty years and are counting on us for assistance," the lawmakers wrote.
The bottom line: The Truman National Security Project signees are urging the administration and Congress to help evacuate Afghans, "regardless of their immigration status."
They are also calling for the U.S. government to lead a diplomatic effort to ensure that roads to the airport in Kabul remain safe and increase funding to other countries willing to accept at-risk Afghans.
Go deeper: Exclusive: Inside the White House scramble to protect Afghan allies
Editor's note: This story has been updated with new numbers on how many signatories the letter has.
Go deeper