Suspect in "bomb threat" near Library of Congress in police custody
U.S. Capitol Police on Thursday said the suspect who posed a bomb threat near the Library of Congress Buildings surrendered and is in custody after an hours-long standoff.
The latest: USCP said in a press release Thursday night that investigators did not find a bomb in the vehicle of the suspect, identified by USCP chief Tom Manger as Floyd Ray Roseberry, though the truck did contain undisclosed bomb making materials.
The area has now been deemed safe, but USCP said investigators are still on the scene.
Manger said Roseberry has "some criminal history" in North Carolina, and gave up without resistance. There is no indication he was working with anyone else.
Law enforcement were in communication with Roseberry throughout the afternoon. Police say the suspect drove a pick-up truck on a sidewalk in front of the Library of Congress around 9:15am ET and told law enforcement that he had a bomb. "Negotiations are ongoing," Manger said at the time.
Nearby buildings, including the Supreme Court, were evacuated.
Facebook spokesperson Andy Stone said the company has deactivated a livestream of the alleged suspect, and removed his profile from the platform.
 "Our teams are working to identify, remove, and block any other instances of the suspect's videos which do not condemn, neutrally discuss the incident or provide neutral news coverage of the issue," Stone said in a statement.
The FBI and the Bureau of Alcohol, Tobacco, Firearms and Explosives were also responding to the scene.
The White House said it is monitoring the situation, per ABC News.
Congress is out on recess this week.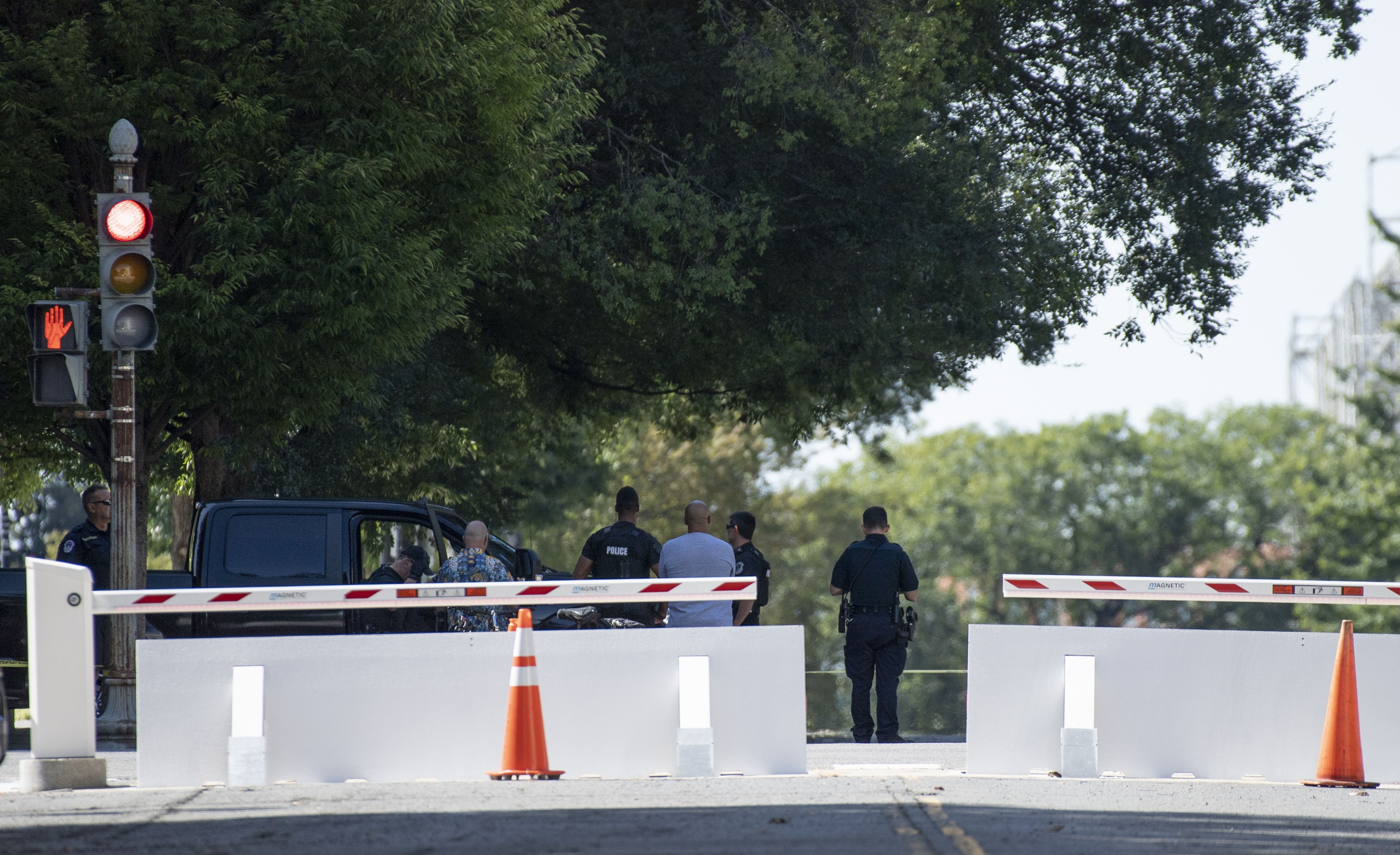 This is a developing story. Please check back for updates.
Go deeper