Dispute with Poland on Holocaust shows Israel's shift on EU relations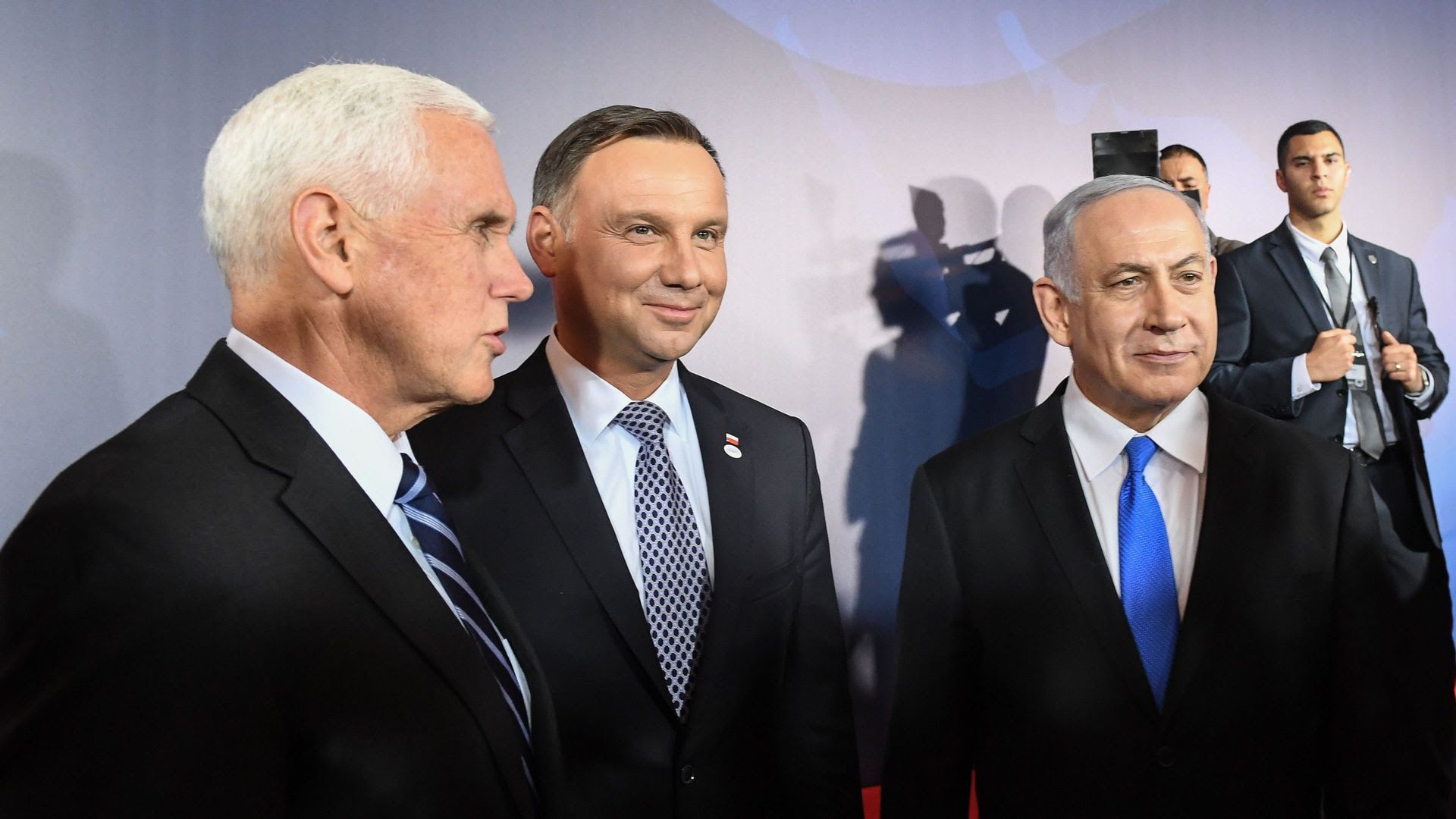 The diplomatic crisis over a Polish law limiting the ability to introduce claims to property confiscated during World War II is a manifestation of the shift in Israeli policy toward Europe under the new government.
Why it matters: The bill will mostly impact Holocaust survivors and their descendants, and it's seen by the Israeli government and the Biden administration as another step by Poland's government to rewrite the country's history around the Holocaust.
The bill was passed and signed into law despite objections from the U.S. and Israel, at which point the Israeli government decided on an unusually strong response.
It recalled the Israeli charge d'affaires from Warsaw, announced that the new Israeli ambassador to Poland would not arrive in the country, and "recommended" that the Polish ambassador to Israel extend his vacation and not return to Tel Aviv. Foreign Minister Yair Lapid called the law "immoral" and "anti-Semitic."
The Polish government responded angrily, announcing that the ambassador would not return to Israel and threatening to prevent Israeli student delegations from visiting Nazi death camps in Poland. Polish Prime Minister Mateusz Morawiecki also called Lapid "hysterical."
Flashback: Former Prime Minister Benjamin Netanyahu had fostered close relations with Poland's nationalist right-wing government.
When a similar controversy emerged in 2018 over a law making it a criminal offense to accuse the Polish people of complicity in the Holocaust, Netanyahu helped facilitate a deal under which the Polish government removed the possibility of jail time while still allowing for fines and lawsuits.
As part of the deal, Israel and Poland released a joint statement adopting the Polish view that Poland cannot be held responsible for Holocaust atrocities. The statement was strongly criticized by the Yad Vashem Holocaust research institute in Israel.
The big picture: Netanyahu cultivated close relations with the Visegrád Group (Poland, Hungary, Czech Republic and Slovakia) because of his close political and ideological alignment with their ruling parties — and as part of his attempts to divide the EU and weaken its criticism of Israeli policies in the West Bank and Gaza.
The latest: Lapid, who wants to realign Israel with the liberal democracies in Western Europe, has pronounced the joint statement from 2018 null and void and said Israel "won't blink in front of the despicable behavior of the anti-democratic government in Poland."
Go deeper