Biden says nursing home staff must be vaccinated for federal funding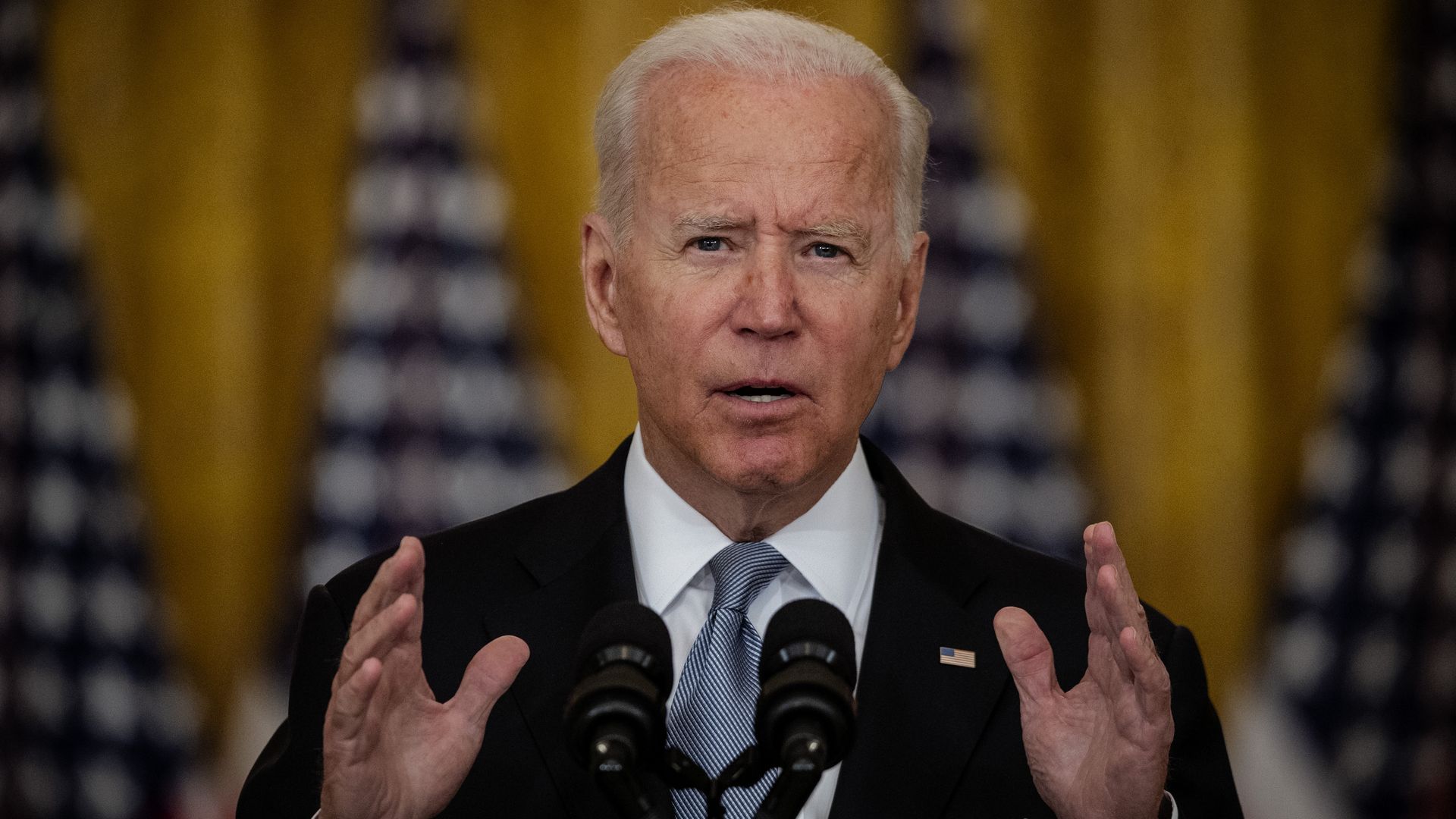 President Biden said Wednesday that nursing home and long-term care facilities must vaccinate their staff against COVID-19 to continue to receive federal Medicare and Medicaid funding in response to lagging vaccination rates and a surge of new cases from the Delta variant of the coronavirus.
Why it matters: Federal data showed that 60% of nursing home staff and around 82% of residents had been vaccinated against the virus in early August, even though they were among the first groups in the country to gain access to vaccines earlier this year.
By the numbers: In total, 664,815 nursing home and long-term care residents have contracted the virus. 133,631 died from COVID-19 as of early August, according to the Centers for Medicare and Medicaid Services.
597,087 of the facilities' staff members contracted the virus and at least 1,994 died.
The mandate applies to over 15,000 nursing home facilities, which employ approximately 1.3 million workers and serve approximately 1.6 million nursing home residents.
What they're saying: "With this announcement, I am using the power of the federal government, as a payer of health care costs, to ensure and reduce those risks to the most vulnerable seniors," Biden said. "These steps are all about keeping people safe and out of harm's way."
"The studies show that highly vaccinated nursing home staffs is associated with at least 30% less COVID-19 cases in long-term care residents," he added.
Biden also outlined plans to offer a coronavirus booster shot starting the week of Sept. 20, pending approval from the Food and Drug Administration and the Centers for Disease Control and Prevention.
He said that people will be eligible for booster shots eight months after their second dose, saying it will "make you safer and for longer and help us end the pandemic faster."
The big picture: The new mandate comes as the Biden administration attempts to devise ways to increase vaccination rates by increasing penalties on those who have not yet been vaccinated.
Go deeper: The case for coronavirus booster shots for Americans
Editor's note: This story has been updated with details about Biden's booster shot plans.
Go deeper