House Democrats introduce voting rights bill named for John Lewis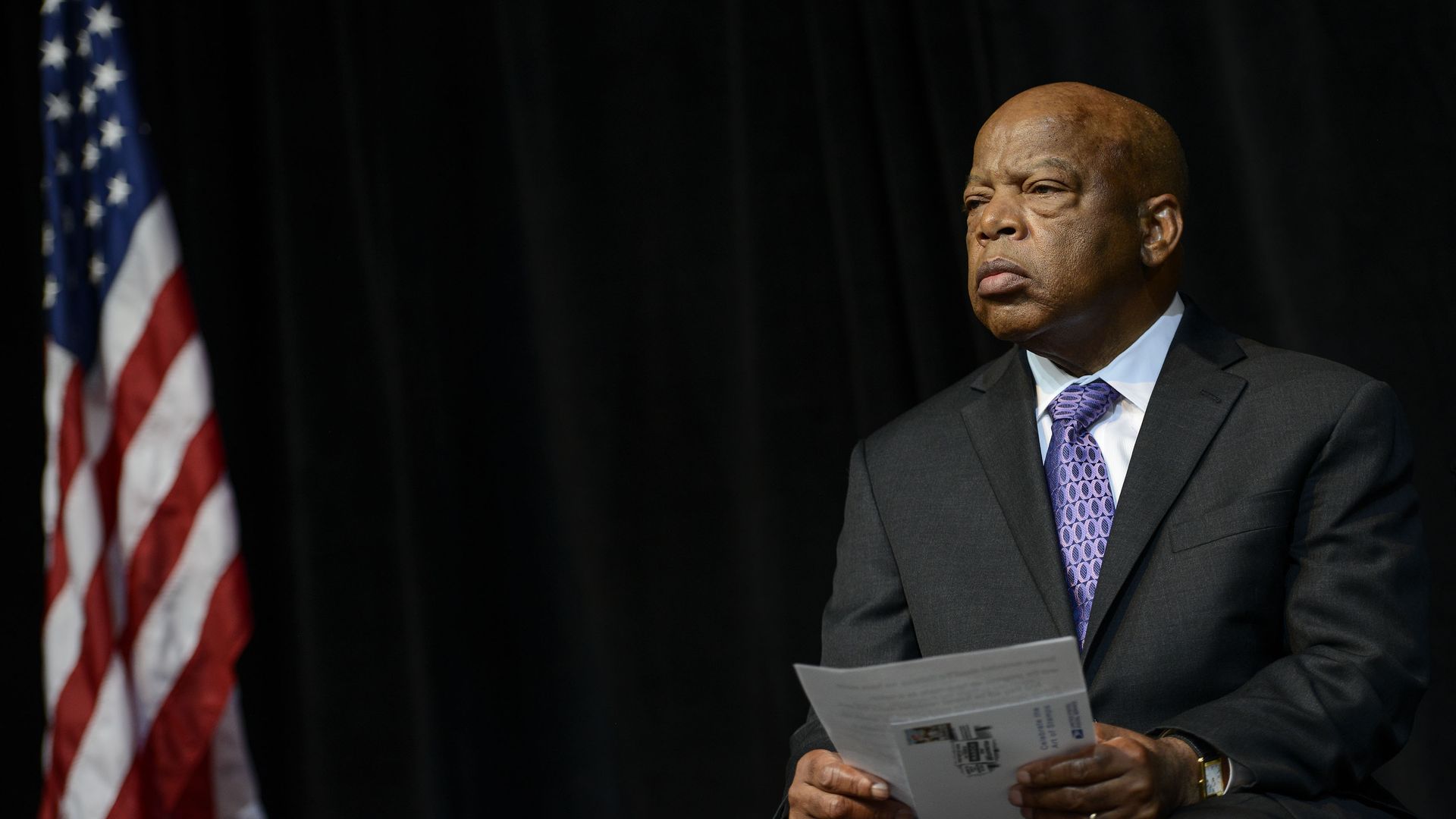 House Democrats introduced a voting rights bill that was named in honor of the late Congressman John Lewis (D-Ga.), Rep. Terri Sewell (D-Ala.) announced on Tuesday.
Driving the news: The bill would restore elements of the Voting Rights Act of 1965 and allow the federal government to block certain state changes to election laws it finds to be discriminatory.
"Today, old battles have become new again as we face the most coordinated effort to restrict the right to vote in generations & a Supreme Court keen on destroying our nation's most consequential civil rights law, the Voting Rights Act," Sewell said.
Why it matters: Democrats are trying to counter a wave of new voting restrictions in Republican states. Any bill faces an uphill battle in the tied Senate where it would need 60 votes to pass.
Background: In 2013, the Supreme Court gutted a provision of the Voting Rights Act that allowed for the regulation of new election laws. The provision primarily affected Southern states that had a history of discrimination.
In July, the Supreme Court upheld a set of voting restrictions in Arizona, making it much more difficult for the Justice Department to challenge new voting laws.
Flashback: Lewis died in July 2020, and Democratic lawmakers and other civil rights leaders renewed calls for voting rights protections.
The big picture: The House is poised to vote on the measure next week. They passed the For the People Act, an expansive election and anti-corruption bill, in March, which was ultimately blocked by Republican senators.
"Across the country, we continue to bear witness to GOP attacks on voting rights with restrictive laws and voter-ID rules to prevent people of color, students, and others from having their voices heard at the ballot box," said House Majority Leader Steny Hoyer on Tuesday.
Go deeper