Rich countries pull a reverse Robin Hood on COVID-19 vaccines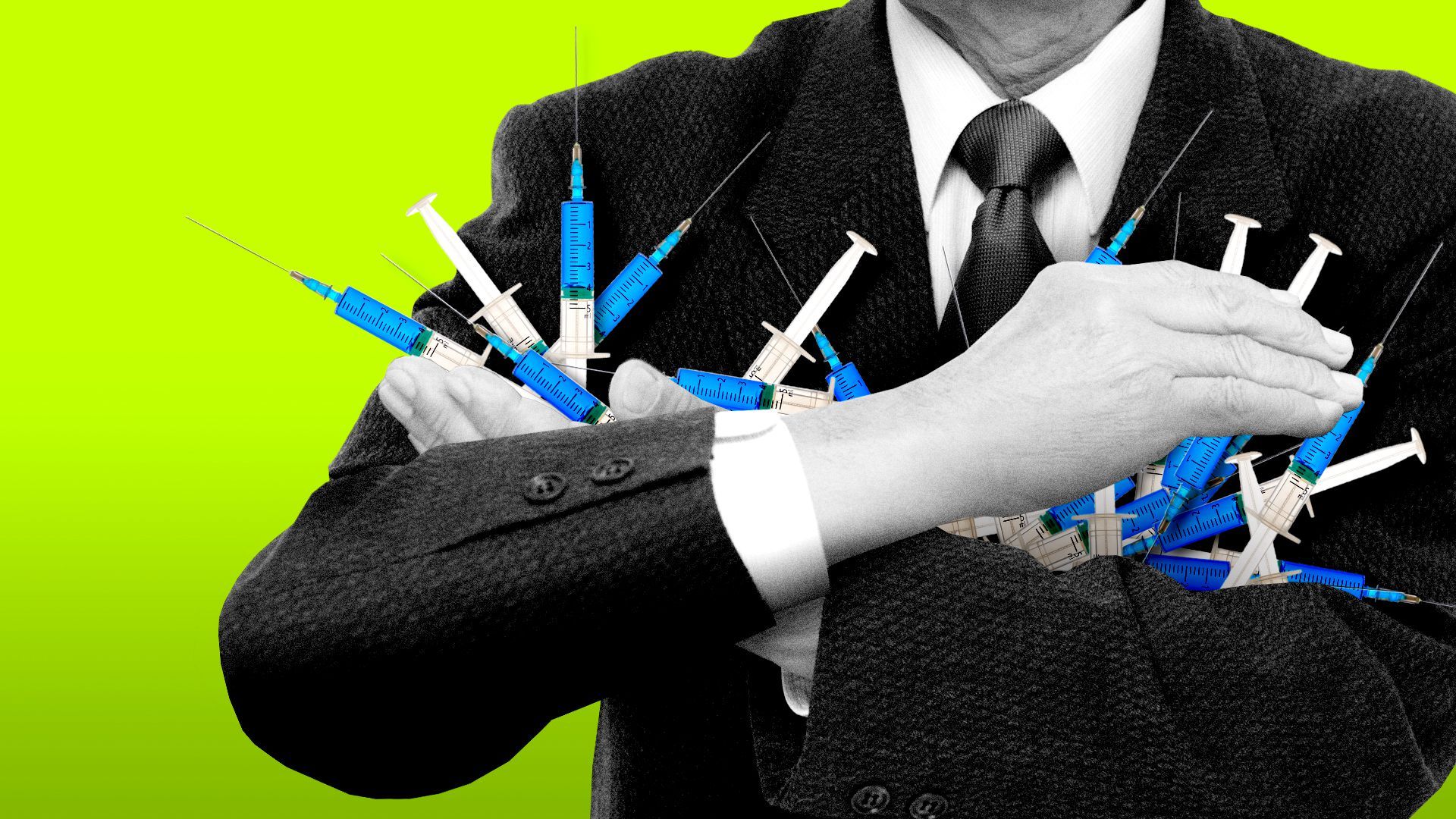 Wealthy countries — including some that have started giving some people third doses — have been receiving coronavirus vaccine doses that were either made in or intended for low- or middle-income countries.
Why it matters: This only widens the gap in vaccine access between wealthy and poor countries, which could ultimately have global consequences.
Driving the news: Some rich countries that had already reserved a large supply of vaccines for themselves have also dipped into COVAX's vaccine supply, which is way behind on the number of doses it's promised to deliver around the world, AP reported over the weekend.
Between the lines: "The result is that poorer countries have landed in exactly the predicament COVAX was supposed to avoid: dependent on the whims and politics of rich countries for donations, just as they have been so often in the past," AP writes.
In June, COVAX sent more than double the amount of doses to Britain than it sent to the entire African continent, per AP.
Qatar, Bahrain and Saudi Arabia have also recently received doses bought from COVAX, despite already having relatively high vaccination rates.
The big picture: The vast majority of people living in low-income countries remain unvaccinated and dependent on the rest of the world for shots.
But equitable vaccine distribution isn't just a humanitarian effort. Experts say that variants that can evade vaccine protection are way more likely to arise in countries with low vaccination rates than in those with high ones, as the virus has much more room to spread.
Go deeper