What they're saying: Congress reacts to the rapid fall of Afghanistan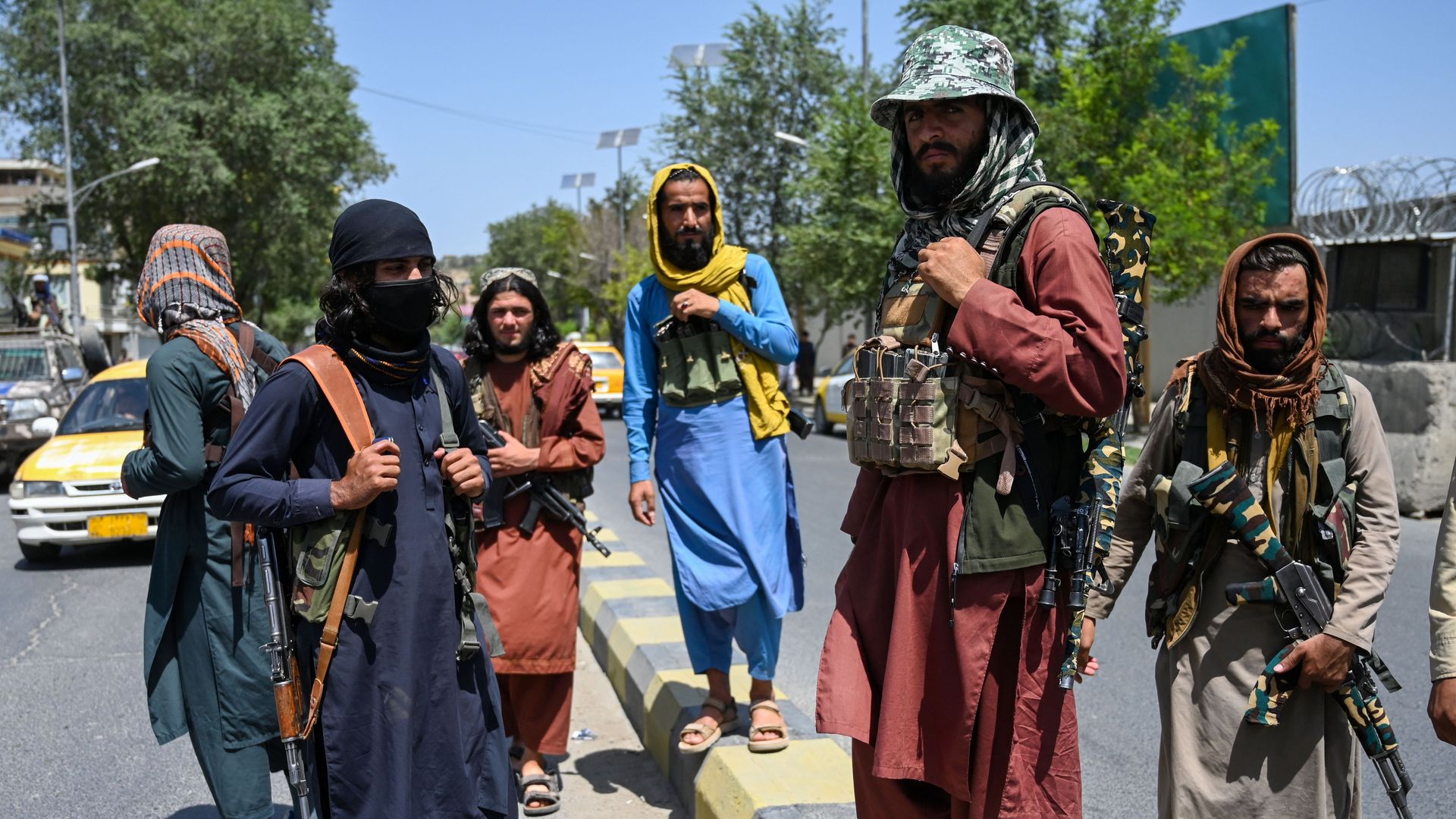 The Taliban has declared victory in Afghanistan after seizing most of Kabul Sunday, forcing Ashraf Ghani to flee the country and the evacuation of the U.S. Embassy.
Why it matters: The U.S.'s exit from the country was the opposite of the orderly withdrawal that President Biden had promised when he announced the full military withdrawal earlier this year.
Thousands of Afghans who aided U.S. and coalition forces have yet to be evacuated from the country.
The Biden administration is still attempting to find countries to temporarily house Afghans who risk retaliation from the Taliban if they stay in the country.
What they're saying:
Sen. Ben Sasse (R-Neb.): "The mission at this point ought to be simple: bolster American troops and firepower until we can get flights running around the clock. The Taliban must not dictate when every last American, our courageous Afghan partners, and their families are off the tarmac."
The big picture: Biden blamed former President Trump for the Taliban's rapid conquest of the country, saying he empowered the militant group and left them "in the strongest position militarily since 2001." He added, however, that he had to make a choice and that he would not pass on the war to a "fifth" U.S. president.
The U.S. and over 60 countries issued a joint statement Sunday saying Afghans and international citizens who wish to leave the country should be allowed to do so, with airports and border crossings remaining open.
Go deeper: In photos: Scenes from Afghanistan after the Taliban takes control
Editor's note: This story will be updated with additional comments.
Go deeper