Updated Aug 15, 2021 -

World
U.N. Security Council calls emergency meeting as Ghani flees, Taliban in presidential palace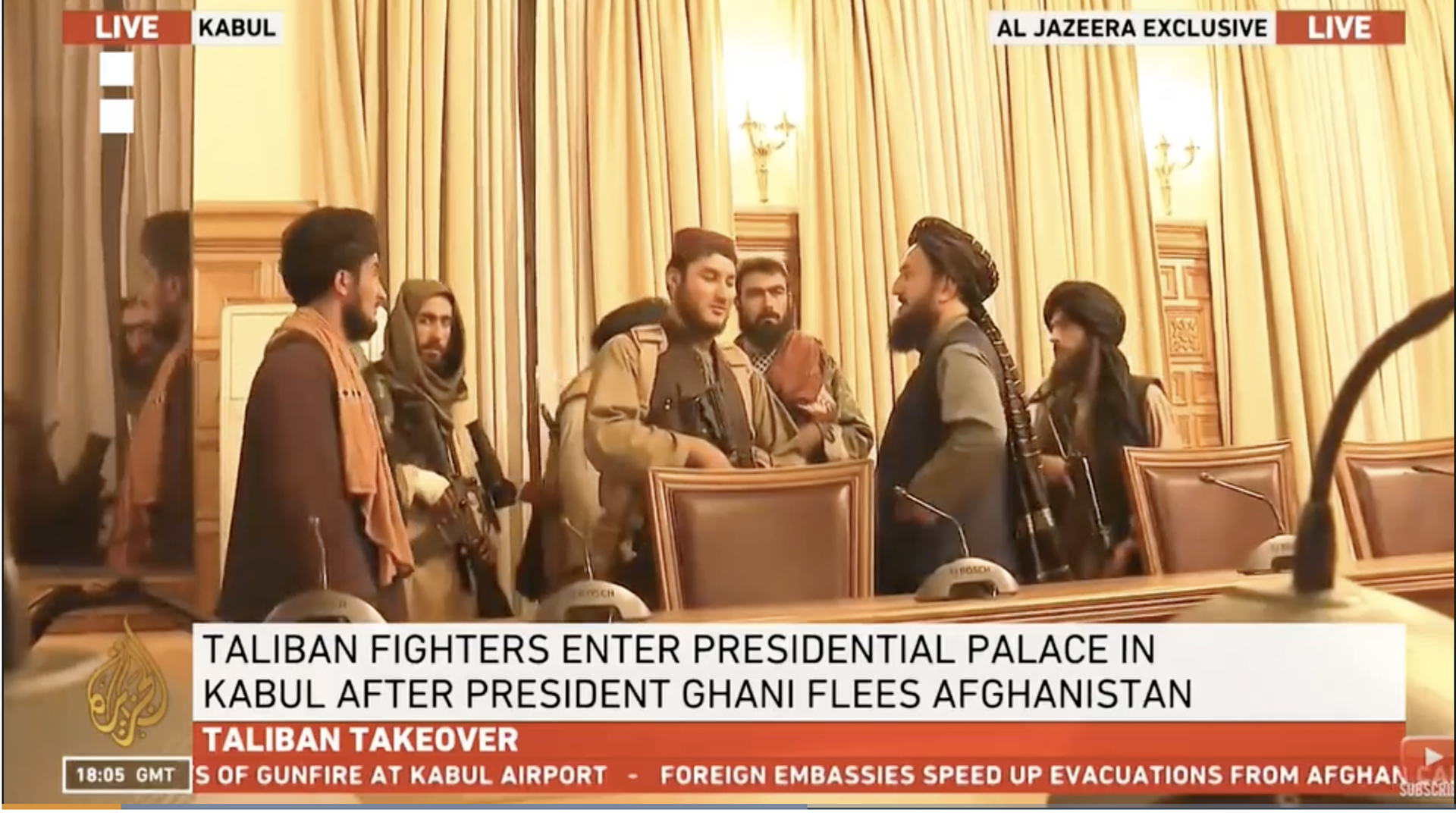 As Taliban leaders continue to meet inside the presidential palace in Kabul and Ashraf Ghani has left the country, the U.N. Security Council has called an emergency meeting for Monday morning.
The big picture: Secretary General António Guterres is scheduled to brief the security council as Taliban leaders continue to call for an "unconditional surrender" with little remaining pushback.
Guterres on Sunday tweeted that the United Nations "remains determined to contribute to a peaceful settlement & promote human rights of all Afghans."
Meanwhile, Ghani's removal from government had been a key demand by the Taliban as a part of the on-again-off-again peace talks, which insurgents slow rolled in order to gain military ground.
"Today I faced a tough choice — to stand up to the Taliban who wanted to enter the Citadel or leave my country that I have devoted the last 20 years to protecting," Ghani wrote in a Facebook post. "If I had stayed, it would have resulted in the martyrdom of many citizens and the destruction of Kabul."
There has not been an announcement on when a power transfer might occur, but former President Hamid Karzai released a statement announcing the creation of a "coordination council" that consists of him, Abdullah and Gulbuddin Hekmatyar, leader of Hizb-e-Islami political and paramilitary group.
"The former president of Afghanistan left Afghanistan, leaving the country in this difficult situation," Abdullah, a frequent critic of Ghani, said in a Facebook Live video. "God should hold him accountable."
Go deeper:
Editor's note: This article has been updated throughout with relevant new developments.
Go deeper