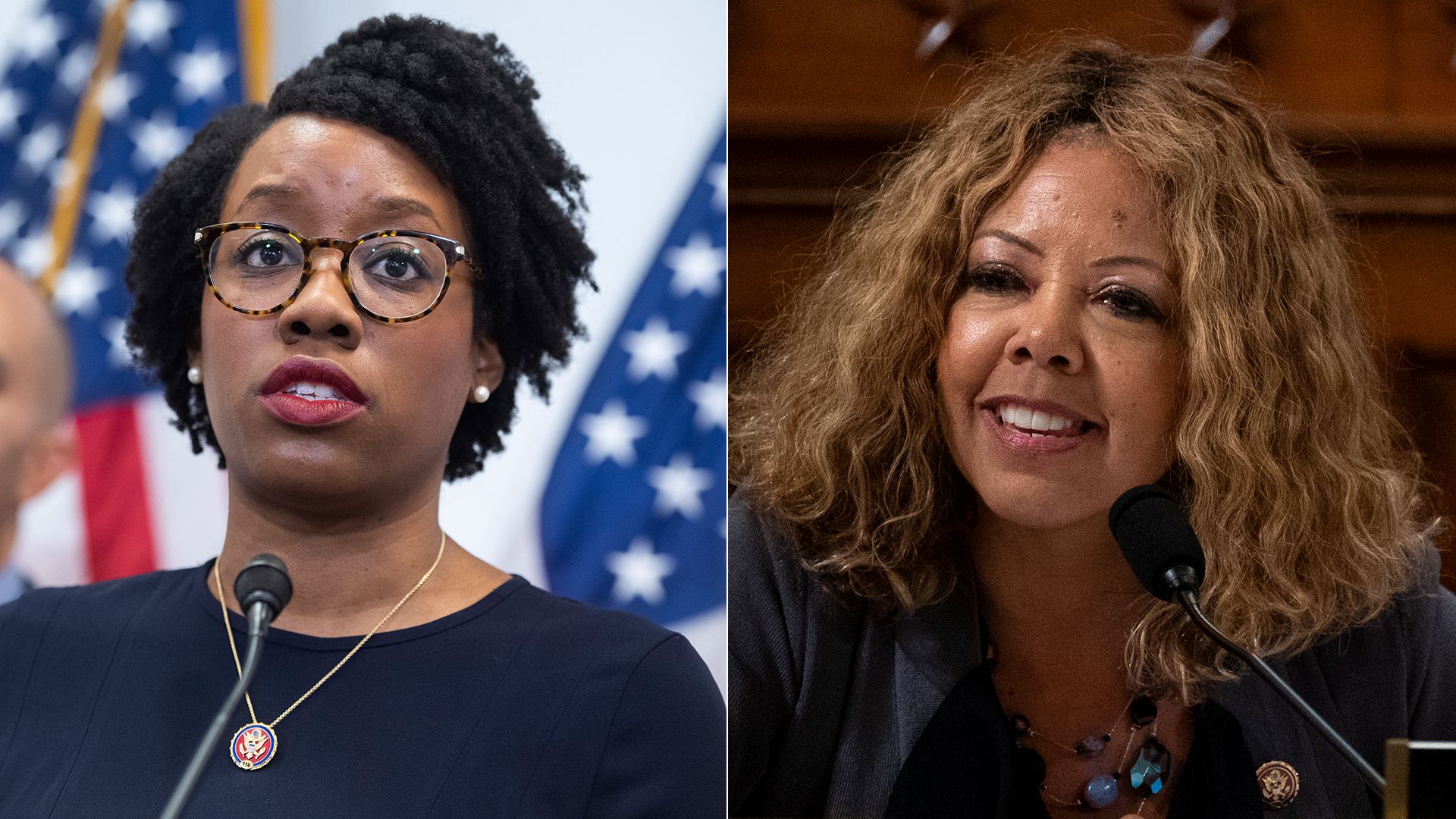 Democrats are prioritizing two competitive House seats held by Black women in their party — Reps. Lauren Underwood in Illinois and Lucy McBath in Georgia — as new census data shows how demographic shifts are shaping the midterms.
Why it matters: Each of these swing districts covers a majority white area that Republicans are eager to take back. Elections experts predict both districts could change dramatically — but in different ways — because of the 2020 count.
Democrats say holding both is critically important to keeping the majority.
The big picture: They're among 30 so-called frontline House Democrats running for re-election in recently red districts that the national Democratic Party has identified as their top priorities for the next election cycle.
Underwood and McBath each were first elected to their districts in 2018.
While Black members of Congress don't represent most majority-white districts, there was a surge of such examples that year.
Last year, Biden won Underwood's district (Illinois-14) and McBath's (Georgia-6), but Republicans Donald Trump in 2016 and Mitt Romney in 2012 carried both areas.
What they're saying: "My district is a must-win seat — there is no room for failure," Underwood told Axios. She called it a bellwether for the rest of the Midwest.
Biden won her district by just 2% last year and she eked out a margin of victory even smaller than that.
During a visit to Underwood's district in July, Biden told constituents: "This woman here, hang on to her."
Trump supporters and members of the white nationalist group the Proud Boys held a counter-rally outside in Crystal Lake, Illinois, during Biden's visit.
Elections experts like Dave Wasserman of the Cook Political Report and Kyle Kondik of Sabato's Crystal Ball tell Axios that both of these districts stand to be radically altered in the redistricting process.
Democrats who control Illinois state politics will likely make Underwood's district whiter and much safer territory for their party.
Republicans who control Georgia will likely make McBath's district whiter and more GOP-friendly.
The intrigue: The new map could end up merging McBath's district with Georgia's 7th, held by fellow Democrat Rep. Carolyn Bourdeaux. Such a scenario could pit the women against one another in a primary, and analysts say McBath would enter with an edge thanks to stronger name ID and fundraising.
What we're watching: The Collective PAC has already been engaging donors to support McBath and Underwood "because we don't want to be caught flat-footed" if redistricting makes things even more challenging, co-founder Stefanie Brown James told Axios.
The group works to help Black candidates get elected at the federal, state and local levels. 
"They are in majority-white districts," James added, "so they are always going to be challenged in a way that most of our Black incumbents in Congress are not."
Democrats' national campaign arm for Senate races cut an ad to help McBath, and other Georgia Dems up for re-election, called "Help is here." It touts Biden's agenda to help middle-class families.
Gina McCarthy, a national climate adviser to the president, visited the Fermilab in Illinois to sell the administration's American Jobs Plan — she was joined by Underwood and her colleague, Rep. Sean Casten.
Be smart: Beyond the midterms, Democrats see these districts as key to building the type of winning coalitions they need for the 2024 presidential election.
Go deeper