First person: Inside Kabul, then and now
From shuttle flights aboard armed helicopters to finding a Kevlar helmet and flak vest in a bedroom closet, my five visits to the U.S. Embassy in Kabul showed me time and again the value of the only safe haven inside that danger zone.
Why it matters: Diplomats who fled the high-walled garrison already worked in difficult conditions. Huddled at Afghanistan's last free airport, they're even less capable of saving the nationals who helped them — or the women and businesspeople who flourished with their aid over the past 20 years.
As a senior communications aide to then-Secretary of State John Kerry, I visited Afghanistan twice in 2013 and 2014 and once in 2016. Each time, he was working to stand up or maintain the government of President Ashraf Ghani — who fled the country Sunday.
We'd take choppers from Hamid Karzai International Airport to a commandeered soccer field near the embassy because it was too dangerous to risk a motorcade.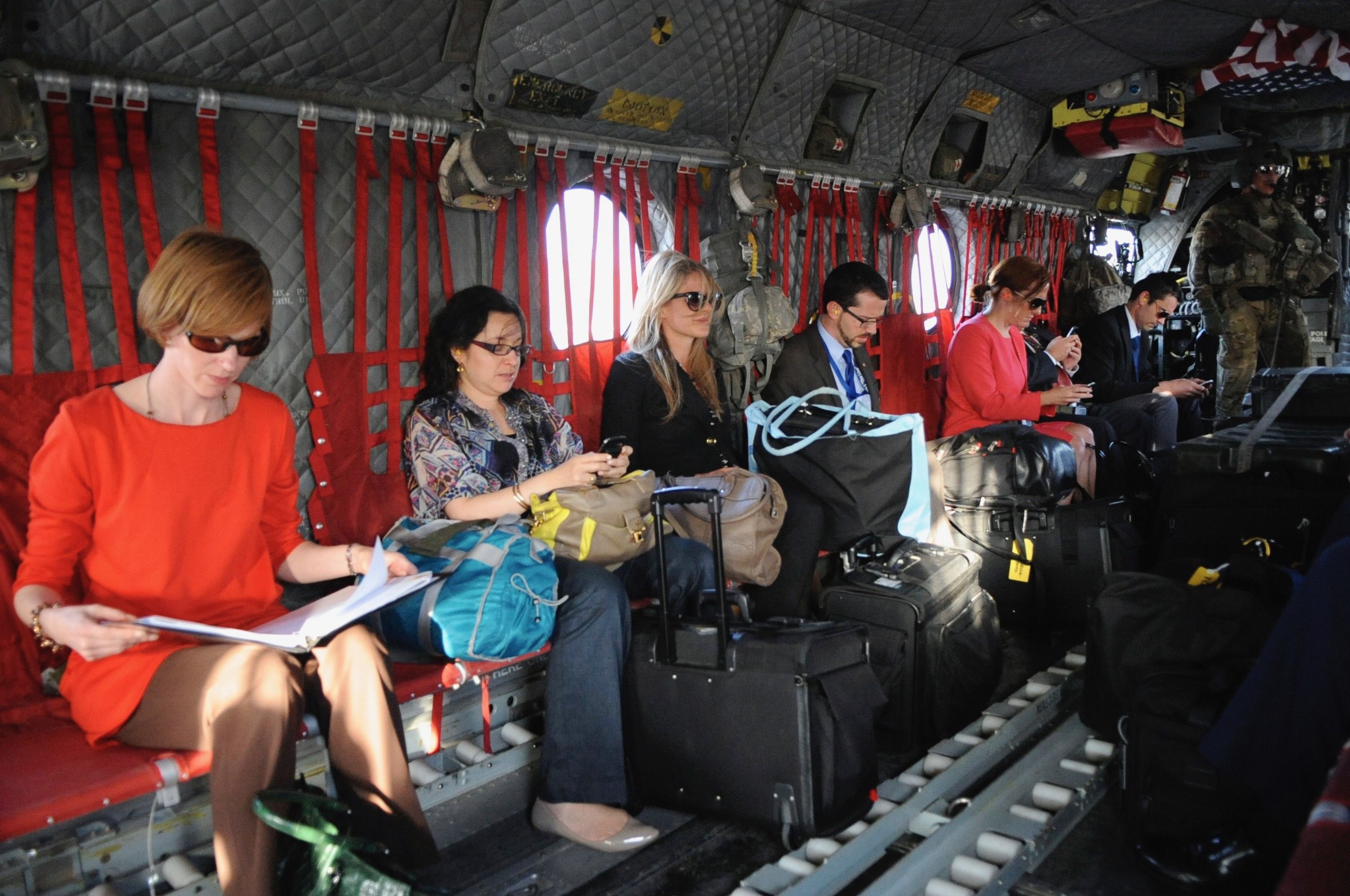 Even inside a green zone protected by the Afghan army and private contractors, we'd load into armored vehicles and snake through checkpoints built to stop suicide bombers.
Several of those riding beside me on some of those trips went on to become high-ranking officials in today's Biden administration: White House press secretary Jen Psaki, principal deputy national security adviser Jon Finer and Defense Department press secretary John Kirby.
Once within the embassy complex, we'd walk along covered walkways that blocked snipers and sleep in fortified "hooches."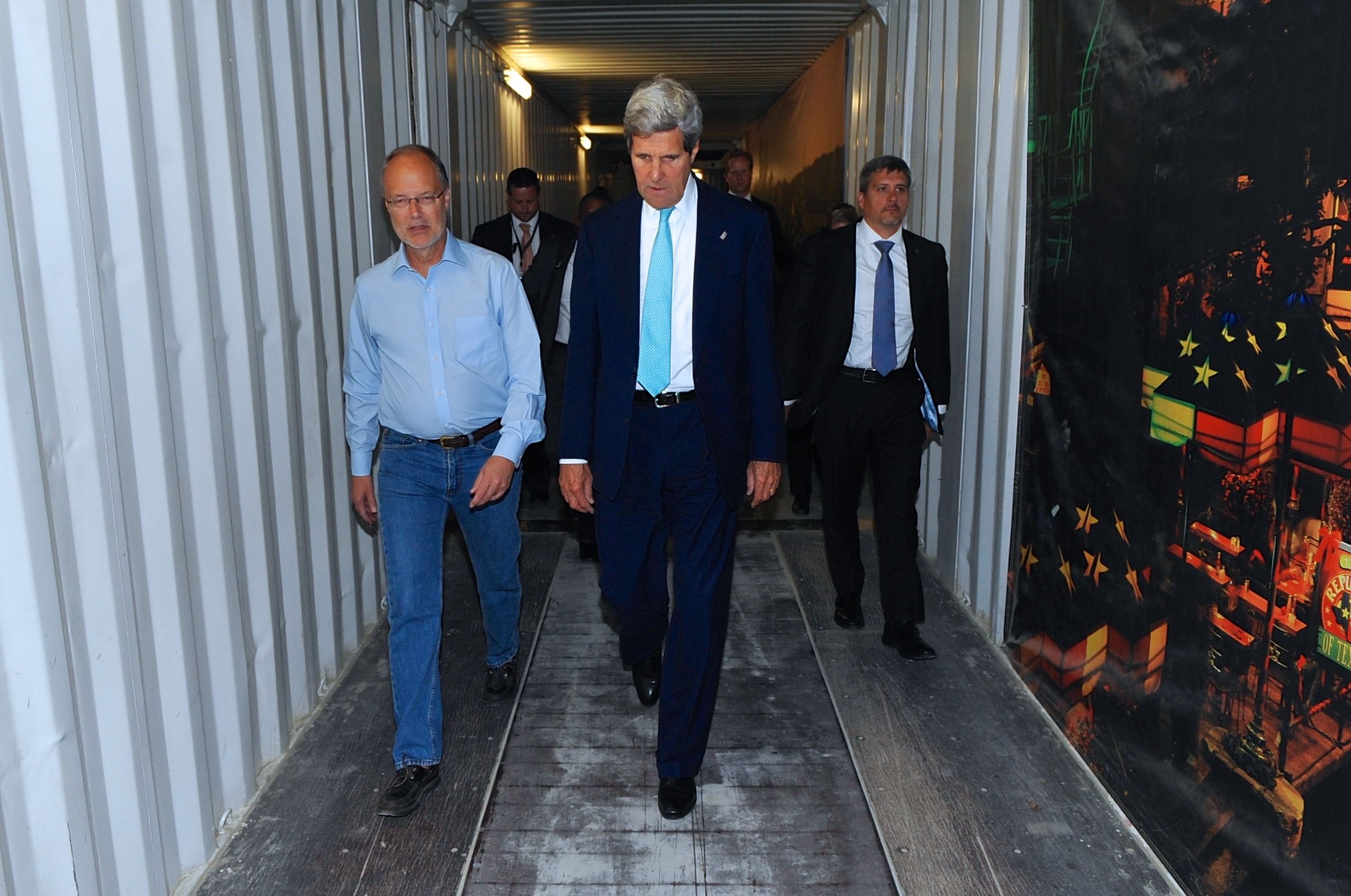 The stacks of sand-bagged shipping containers had a desk, bed, bathroom and closet —where the battle gear was reachable at a moment's notice, alongside an iron and ironing board.
Taped to the wall were directions to the nearest bunker. Alongside was a sheet explaining the meaning of different bursts of sirens.
One sequence meant "duck-and-cover" — the same name as the famed bar inside the complex.
It was an oasis of normalcy for the staff — and the bane of the Diplomatic Security Service after more than one late-night fight fueled by dating jealousies.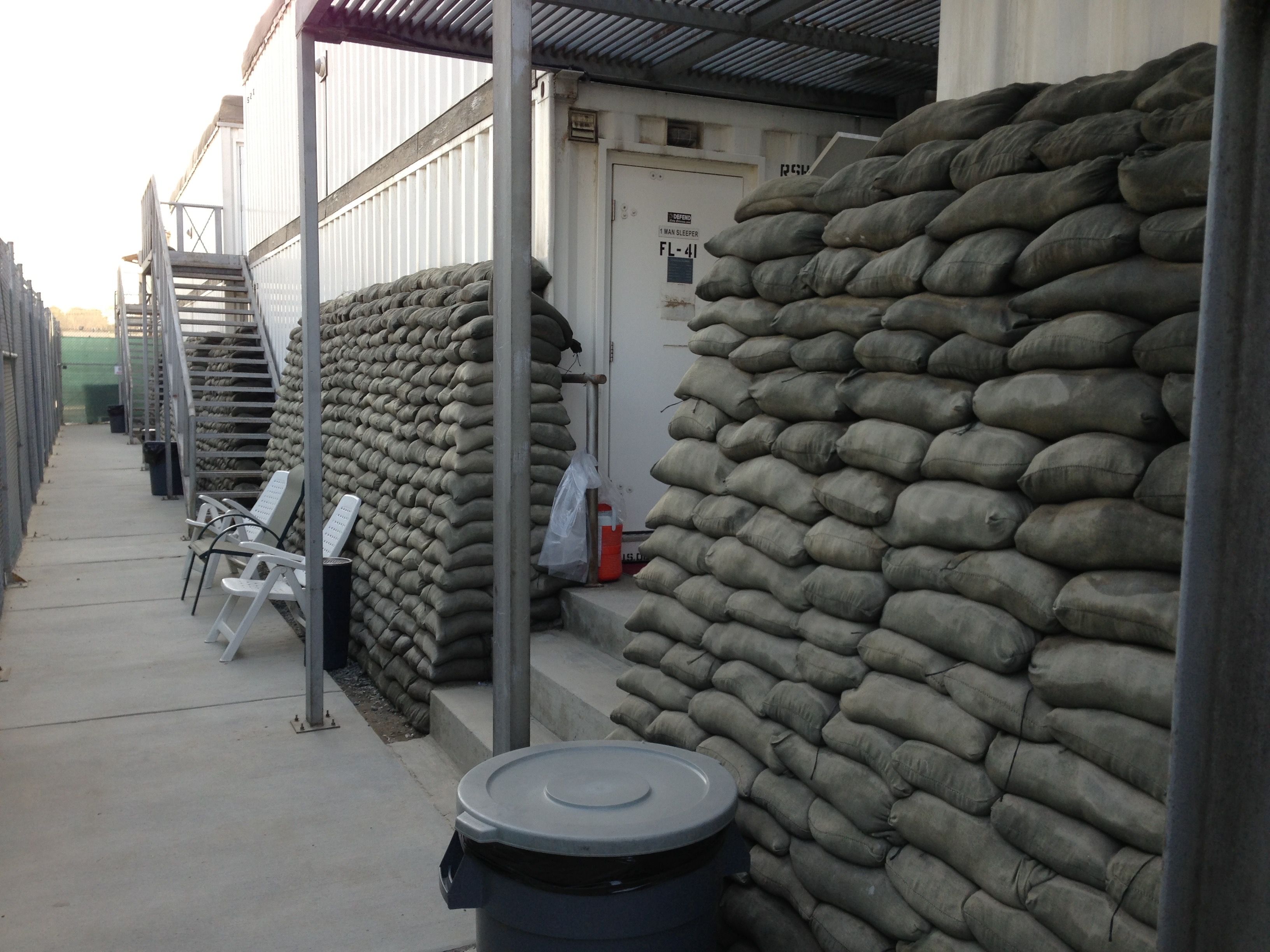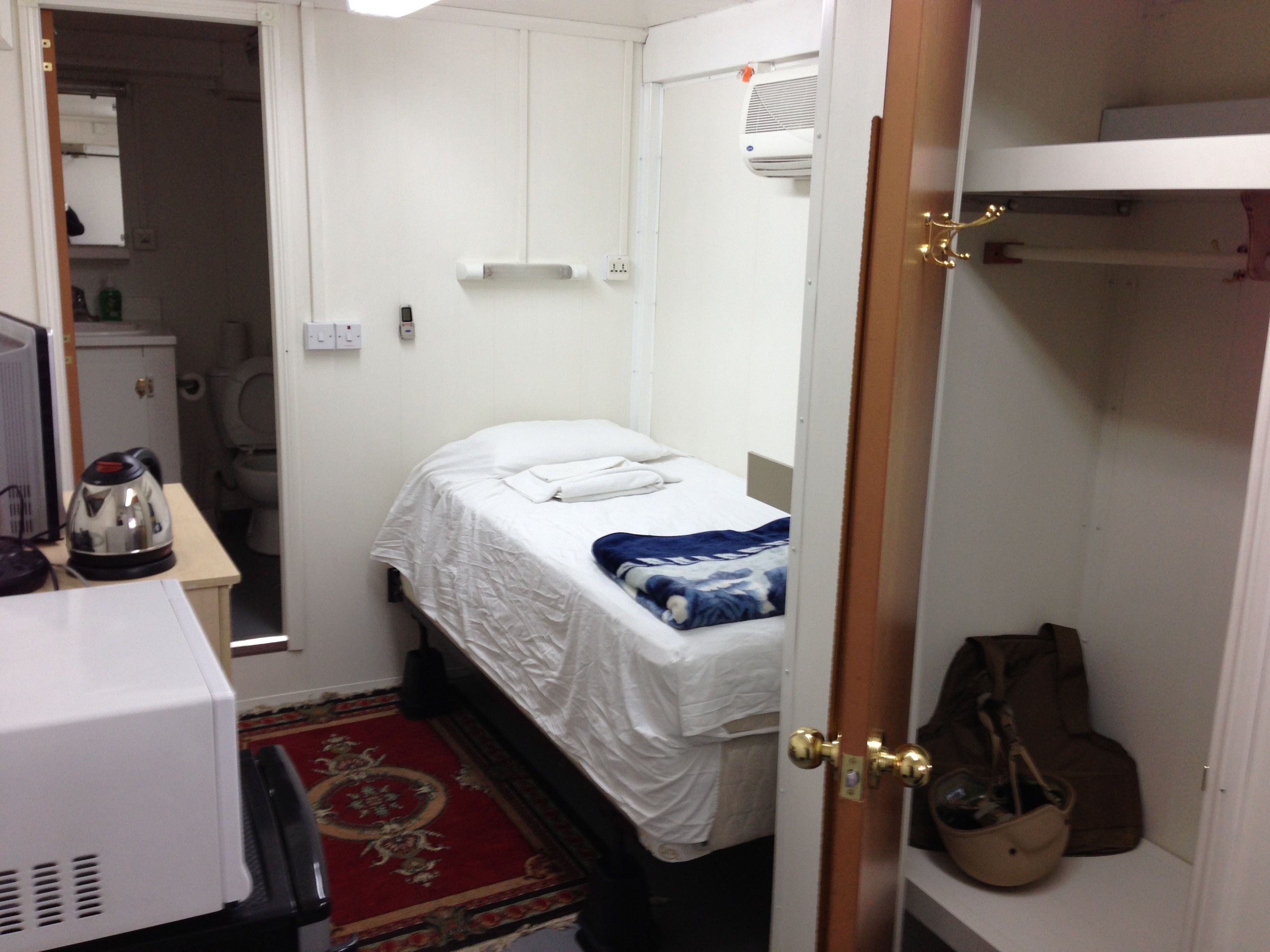 Life for the staff on such assignments was never easy.
Kabul is one of several diplomatic postings in the world that's unaccompanied: It's too dangerous to take along your spouse or children. Few staffers would leave the confines for fear of kidnapping or assassination.
Most who worked there hoped to earn a plush foreign posting down the road.
They've been compensated with extra pay, chunks of vacation time and free food, accommodations and pool and gym facilities.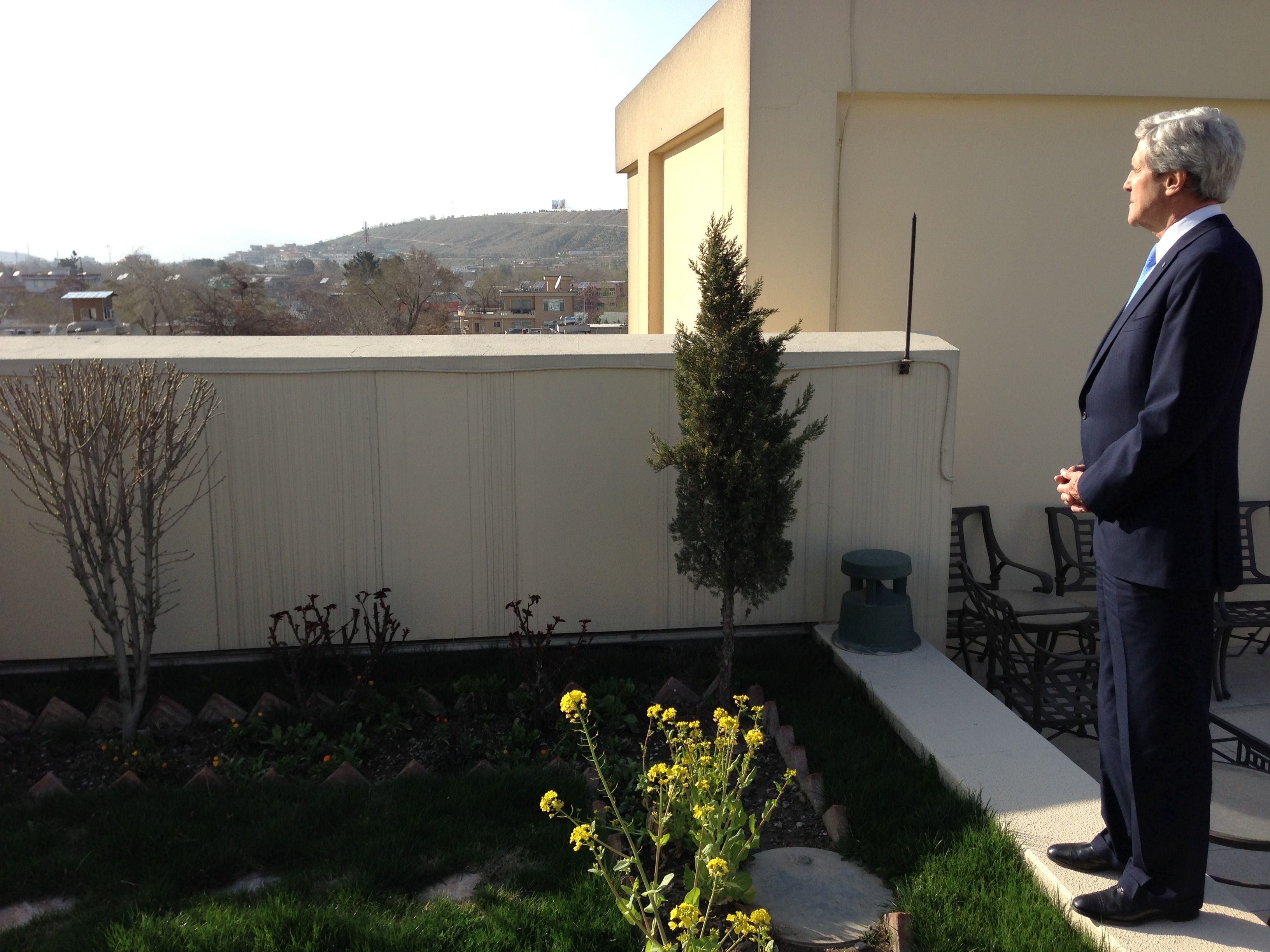 Many learned to block out the danger and make the best of the situation.
During one of our visits, I saw a State Department worker running loops along the inside of the embassy walls.
When I asked what she was doing, I was told she was training to run a marathon — 26.2 miles round and round the safest circle in town.
Editor's note: Axios politics editor Glen Johnson served as deputy assistant secretary of State for strategic communications and State Department travel photographer from 2013-17. He wrote a book about the experience.
Go deeper