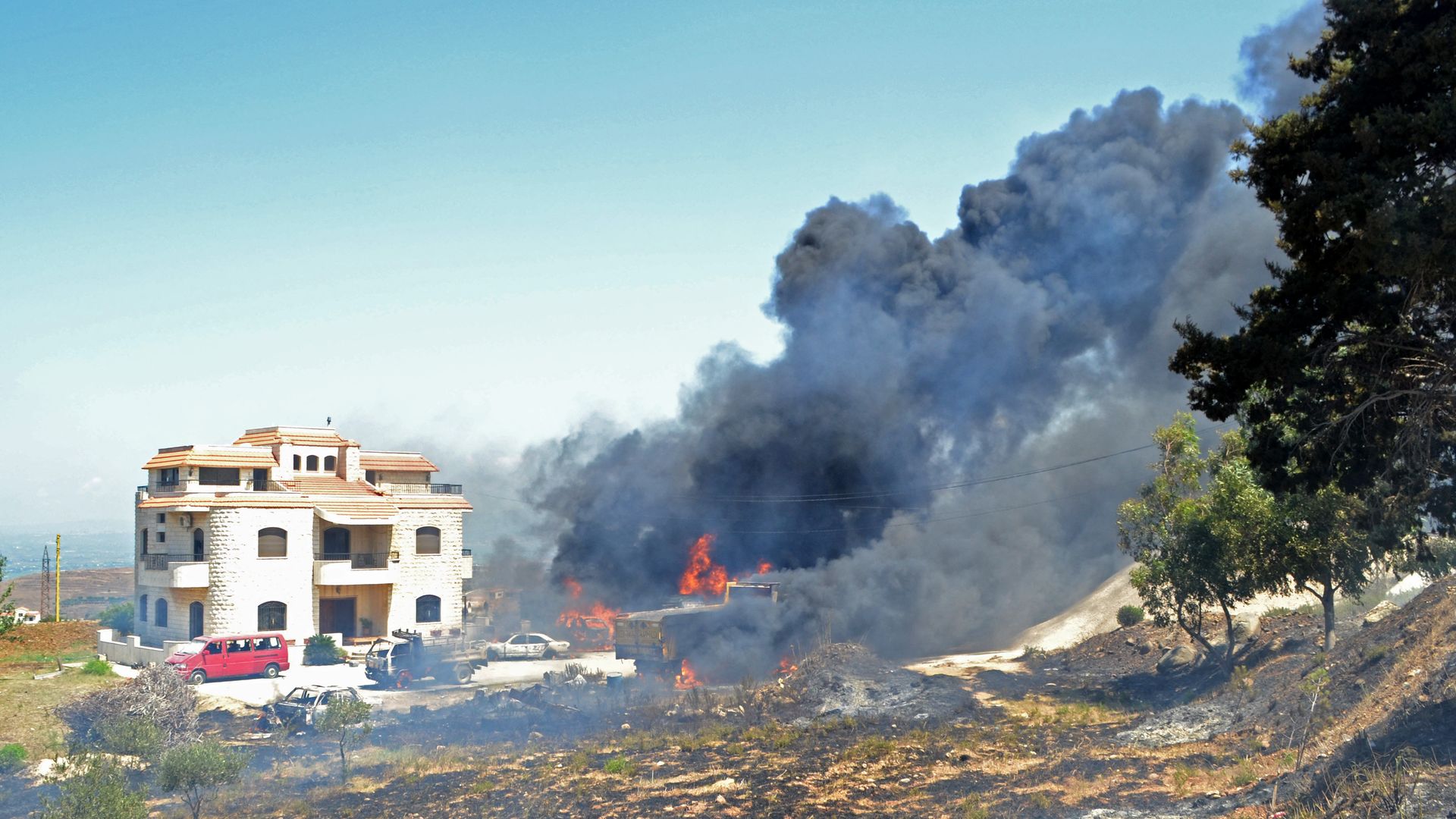 The death toll from a fuel tank explosion in the Akkar region of northern Lebanon Sunday morning climbed to at least 28 by afternoon, with 79 wounded, according to the Lebanese Health Ministry.
The latest: The Health Ministry declared a state of emergency Sunday to deal with the fallout from the tank explosion. The cause of the explosion remains unknown, per the Wall Street Journal.
The big picture: Lebanon is facing a severe fuel shortage, which has triggered lengthy blackouts, the closure of venues, including hospitals, and long lines, per AFP. The blast's cause was not immediately clear, but Reuters reports that Lebanon's army was giving residents of Altalil gasoline after seizing "a hidden fuel storage tank" in the town.
Go deeper: Biden pledges $100M in aid to Lebanon on anniversary of Beirut blast
Go deeper