U.S. approves third vaccine dose for certain immunocompromised people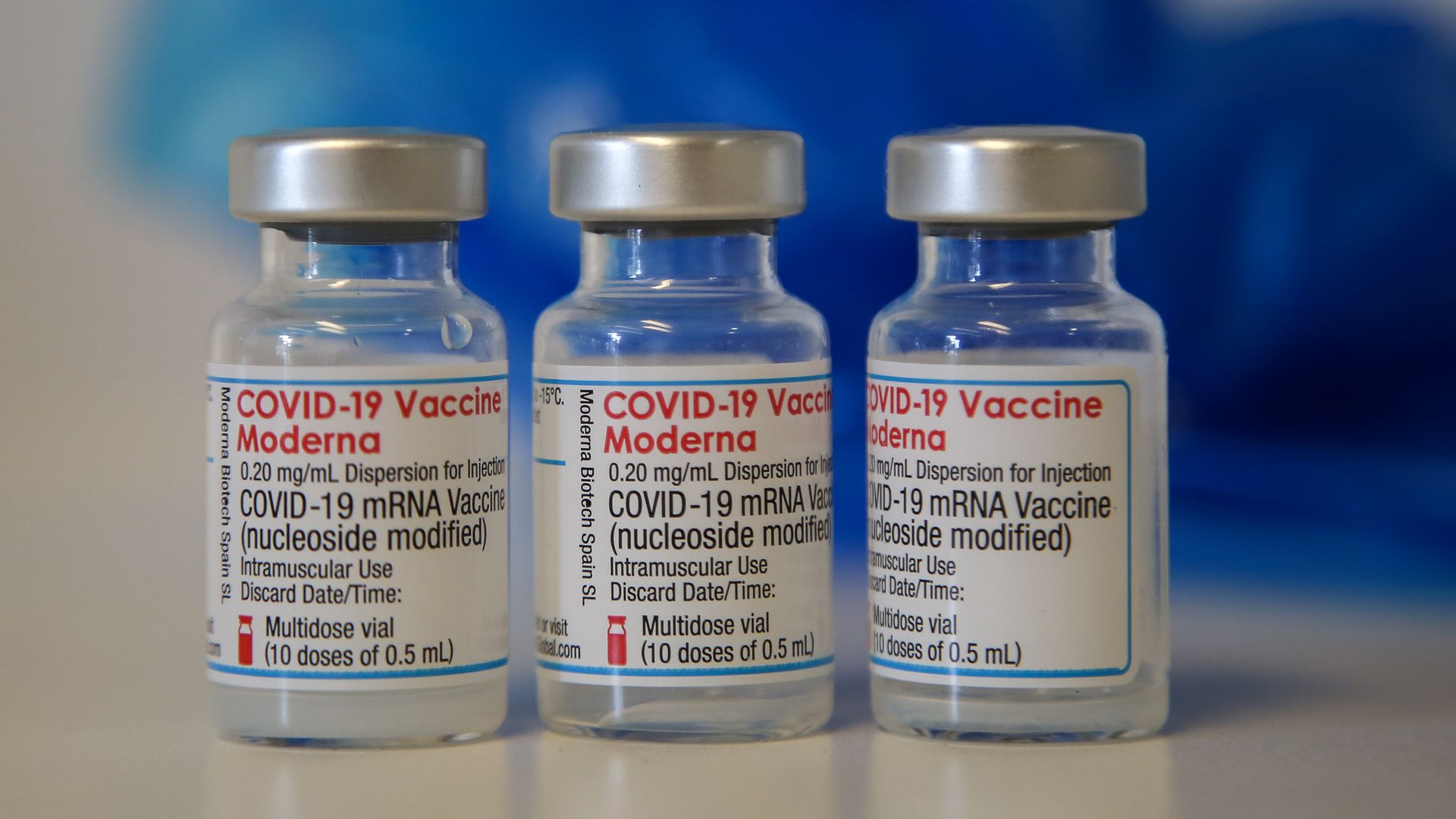 The Food and Drug Administration and the Centers for Disease Control and Prevention have both recommended that certain immunocompromised people receive a third dose of the Pfizer-BioNTech or Moderna vaccine.
Why it matters: Data suggest that people with weakened immune systems don't generate strong enough levels of protection against the virus with just two doses, but a third dose could significantly help.
Details: The booster shot will be authorized for "solid organ transplant recipients or those who are diagnosed with conditions that are considered to have an equivalent level of immunocompromise," according to the FDA.
The third dose should be administered at least 28 days after the standard two-dose regimen of either Pfizer or Moderna is completed.
A CDC advisory panel agreed with the FDA, saying that the group getting the booster shot includes organ transplant recipients, cancer patients undergoing treatment, individuals with advanced or untreated HIV, among others.
The panel clarified that this is only applicable to those who have received Pfizer or Moderna shots, and the third should match what they previously received.
The big picture: Scientists have debated who should receive booster shots and when, as the highly contagious Delta variant drives up the number of new cases across the country.
About 2.7% of U.S. adults are immunocompromised, a group that encompasses people that are undergoing cancer treatment, living with HIV, or are organ transplant recipients, among others, according to the Centers for Disease Control and Prevention (CDC).
More than 1 million people in the U.S. have received unauthorized booster shots of the Moderna or Pfizer vaccines, according to an internal CDC briefing document obtained by ABC News.
Go deeper ... Biden's big COVID challenge: Fading vaccines may demand boosters
Go deeper