Amazon's palm-print collection stirs Senate qualms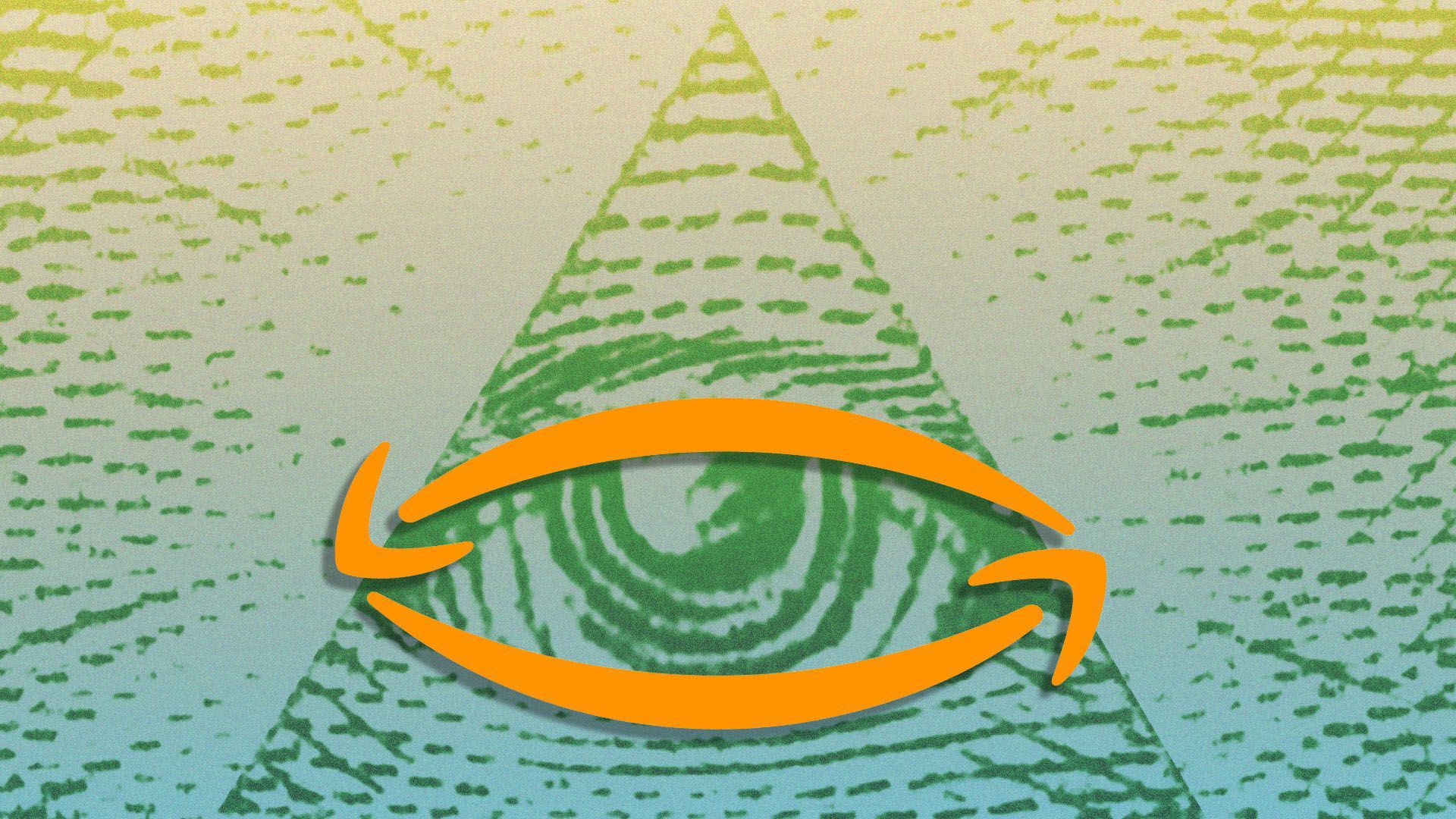 A bipartisan group of senators wants to know how Amazon is protecting data privacy and security as it promotes a new palm-print recognition system that will allow consumers to pay for in-store purchases with a wave of the hands.
Why it matters: Amazon's move into biometrics opens up the tech giant to additional Washington scrutiny on a new front.
What's happening: Amazon One palm scanners allow for customers to make contactless payments once they have connected their credit card information to their palm print.
When it launched the program last year, Amazon said it intends to offer the service to third parties like retailers, stadiums and office buildings.
TechCrunch reported earlier this month the company is offering $10 in promotional credits to those who enroll and link to their Amazon account.
What they're saying: Sens. Amy Klobuchar (D-Minn.), Bill Cassidy (R-La.) and Jon Ossoff (D-Ga.) pressed Amazon CEO Andy Jassy on Amazon's biometric data collection practices in a letter Friday.
The program raises questions about how the e-commerce giant may use the data for advertising and tracking purposes, the senators said.
They want to know how many users have signed up, how many third-parties have licensed the technology, and whether Amazon plans to use the technology in additional locations of its Whole Foods subsidiary.
The lawmakers also raise antitrust concerns, saying the data could be used to "further cement [Amazon's] competitive power and suppress competition across various markets."
The other side: Amazon has said palm recognition is considered more private than some other types of biometric data since you can't use palm prints to determine someone's identity and since they're not scanned passively — people use them intentionally.
The images are encrypted and sent to a custom-built area of the cloud Amazon describes as "highly secure."
Go deeper