Israeli Foreign Minister Yair Lapid touches down in Morocco for historic visit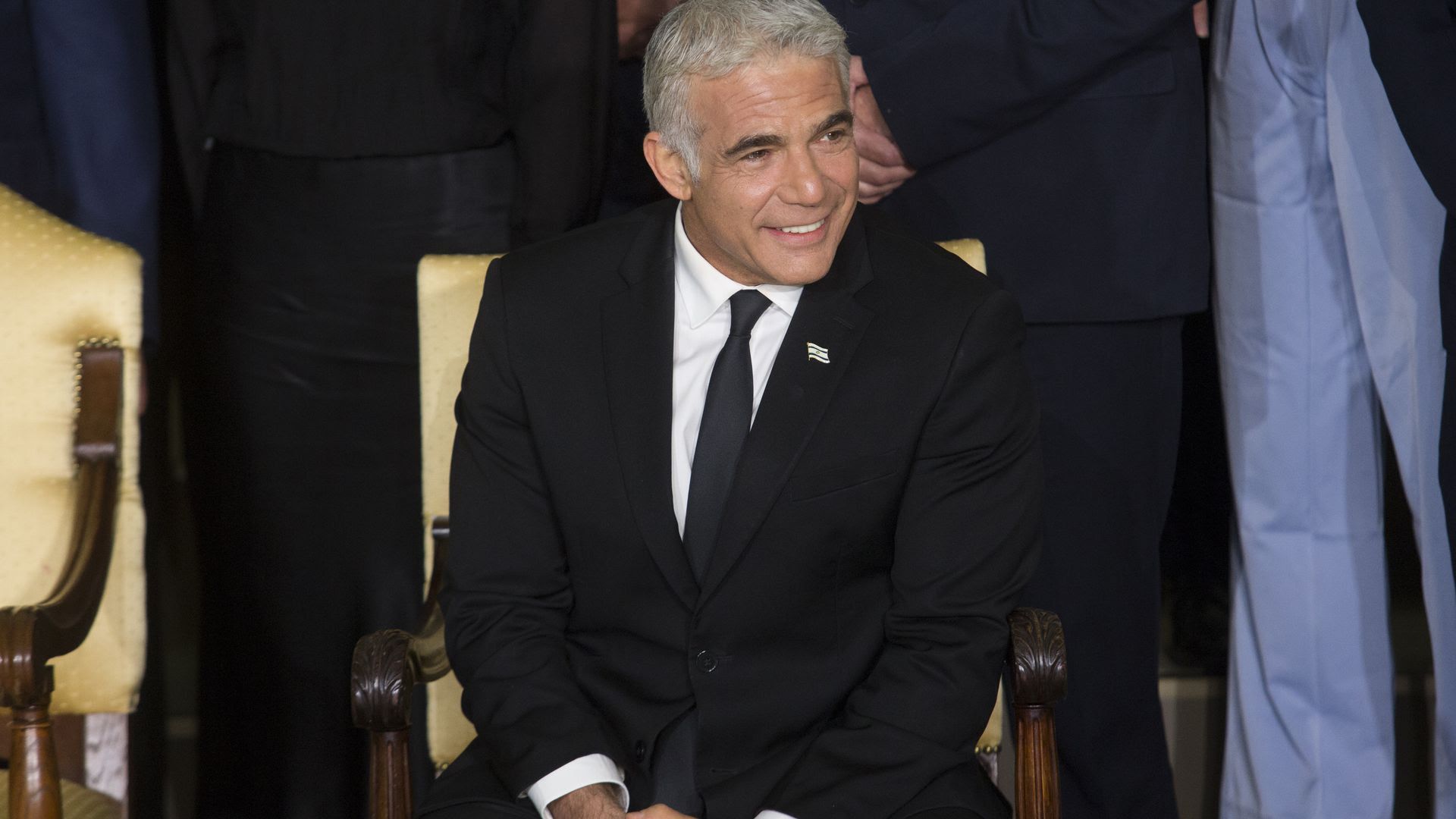 RABAT, Morocco — Yair Lapid on Wednesday became the first Israeli foreign minister since 1999 to make an official bilateral visit to Morocco.
Why it matters: Lapid and Moroccan Foreign Minister Nasser Bourita signed several agreements today to build on last December's agreement to reestablish diplomatic ties. Lapid will officially inaugurate the Israeli diplomatic mission in Rabat on Thursday.
Lapid will also travel to Casablanca for meetings with the Moroccan Jewish community and for an economic conference.
The backstory: In order to facilitate the Morocco-Israel deal, the Trump administration reversed decades of U.S. policy by recognizing Moroccan sovereignty over the disputed Western Sahara.
The Biden administration has decided not to roll back that step, adding a sense of stability to the Morocco-Israel deal.
There has been new momentum in relations in recent weeks.
Direct flights started between Tel Aviv and Casablanca and are expected to be running daily within a few months.
Morocco's military counterterrorism unit sent a team to Israel to participate in an international exercise — the first time Moroccan soldiers were in Israel in more than 20 years.
The Israeli and Moroccan cyber defense agencies also recently announced a cooperation agreement.
What's next: Israel and Morocco are holding talks on concluding the normalization process by turning their diplomatic liaison offices in Tel Aviv and Rabat into official embassies, sources familiar with the issue tell me.
Worth noting: Israel and Morocco had low-level diplomatic relations in the 1990s, but those were severed in 2000 during the Second Intifada. The last official visit by an Israeli foreign minister came in 1999, though Foreign Minister Silvan Shalom visited in 2003 for an international conference.
Go deeper