Tensions between Sudan and Ethiopia escalate over war in Tigray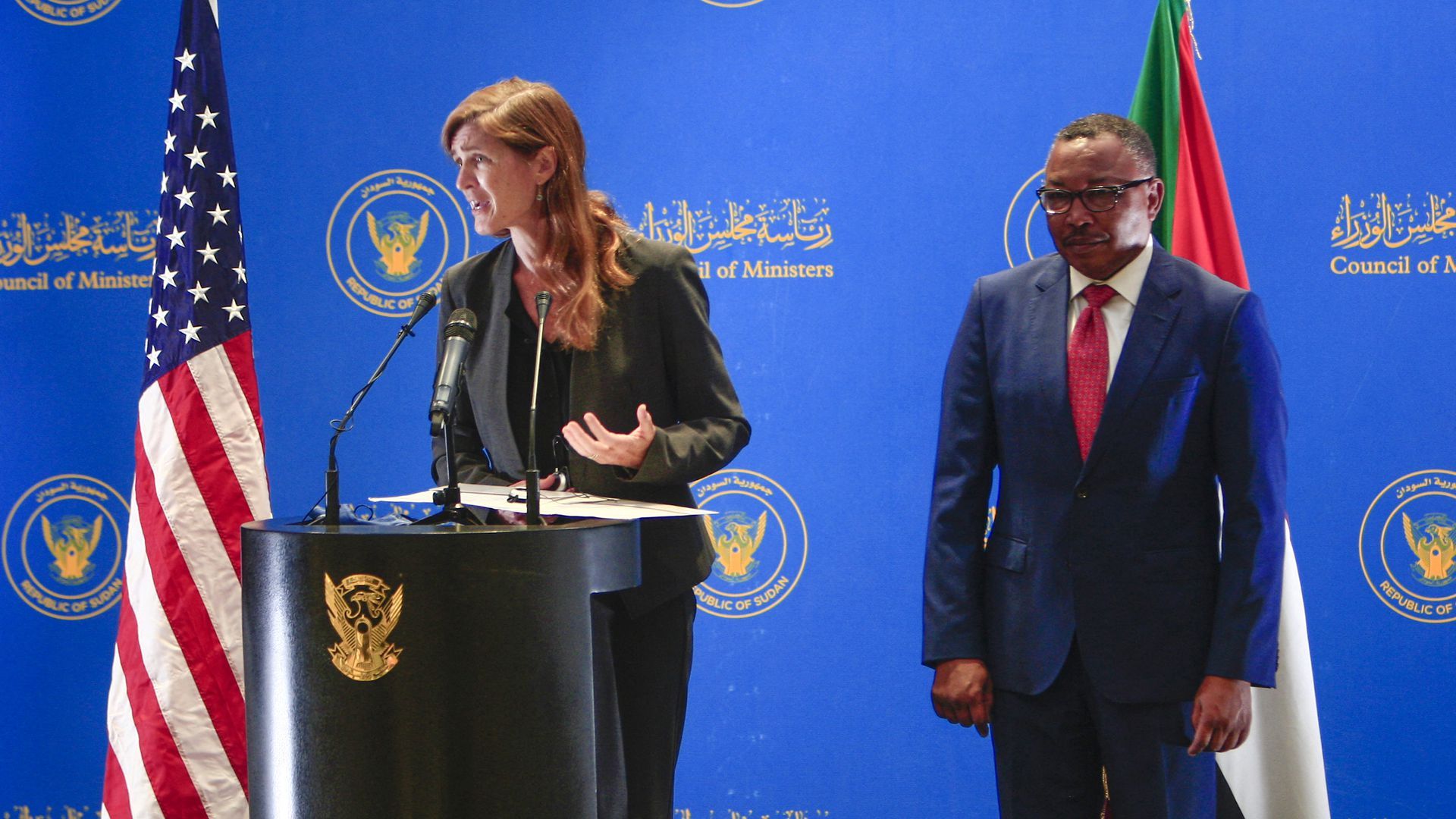 Sudan is entangled in several disputes with neighboring Ethiopia as its fragile government tries to play a mediating role in the region.
State of play: Refugees are pouring across Sudan's eastern borders from war-torn Tigray and straining the country's limited resources. A separate border dispute has produced low-level military clashes. Meanwhile, tensions over access to the Nile's waters as Ethiopia fills the Grand Ethiopian Renaissance Dam are still running high.
Driving the news: Sudan recalled its ambassador from Addis Ababa on Sunday after Ethiopian officials rejected Khartoum's mediation efforts in Tigray.
Flashback: Khartoum previously recalled its top diplomat in Ethiopia last February, over the border dispute.
Background: Sudanese Prime Minister Abdalla Hamdok is the chairperson of a regional body, the Intergovernmental Authority on Development, that is seeking a ceasefire in Tigray.
But Ethiopian officials said Sudan was not a "credible" broker, and some in Addis Ababa have accused Khartoum of aiding the Tigrayan rebels.
The mediation effort appears dead for now. Ethiopia says it won't even consider it unless Sudan withdraws its troops from the border area, and Prime Minister Abiy Ahmed signaled an escalation in Tigray this week when he called on civilians to join the war effort.
Sudan's mediation efforts have the backing of the U.S.
Secretary of State Tony Blinken called Hamdok last week to discuss the Tigrayan conflict and efforts to promote dialogue between the warring parties and remove barriers to humanitarian aid.
USAID administrator Samantha Power was in Sudan last week and visited refugee camps housing civilians who escaped the war in Tigray.
The most senior Biden administration official to visit Sudan thus far, Power also met with Hamdok and the chair of Sudan's governing council, Gen. Abdel Fattah al-Burhan.
Power is considered a fierce Sudan advocate in the current U.S. administration and has consistently highlighted the country's transformation since the overthrow of dictator Omar al-Bashir in April 2019.
But in her meeting with Burhan, Power also emphasized the need for security sector reform — including the integration of the controversial Rapid Support Force into the Sudanese army's command structure — and accountability for past crimes within security agencies. Both issues continue to generate intense debate within Sudan.
What she's saying: In a speech at the University of Khartoum, Power acknowledged the economic difficulties Sudan is facing and the sense of despair among the younger generations.
She implored young people "to translate the chants of street protests into the unsung work of public service."
Power also announced that the U.S. would be providing $56 million in new emergency aid, 600,000 COVID-19 vaccine doses, and $4.3 million to prepare for elections in 2024, as well as releasing $700 million that had been appropriated by Congress during the final days of the Trump administration but held up since.
Worth noting: Power also made a trip to Darfur, a region she visited 17 years ago as a reporter. At that time, she documented the horrific accounts of refugees there.
Go deeper: Sudan's civilian leaders ask U.S. for help talking to Israel
Go deeper