WH: Getting vaccinated "most important" step in hurricane preparedness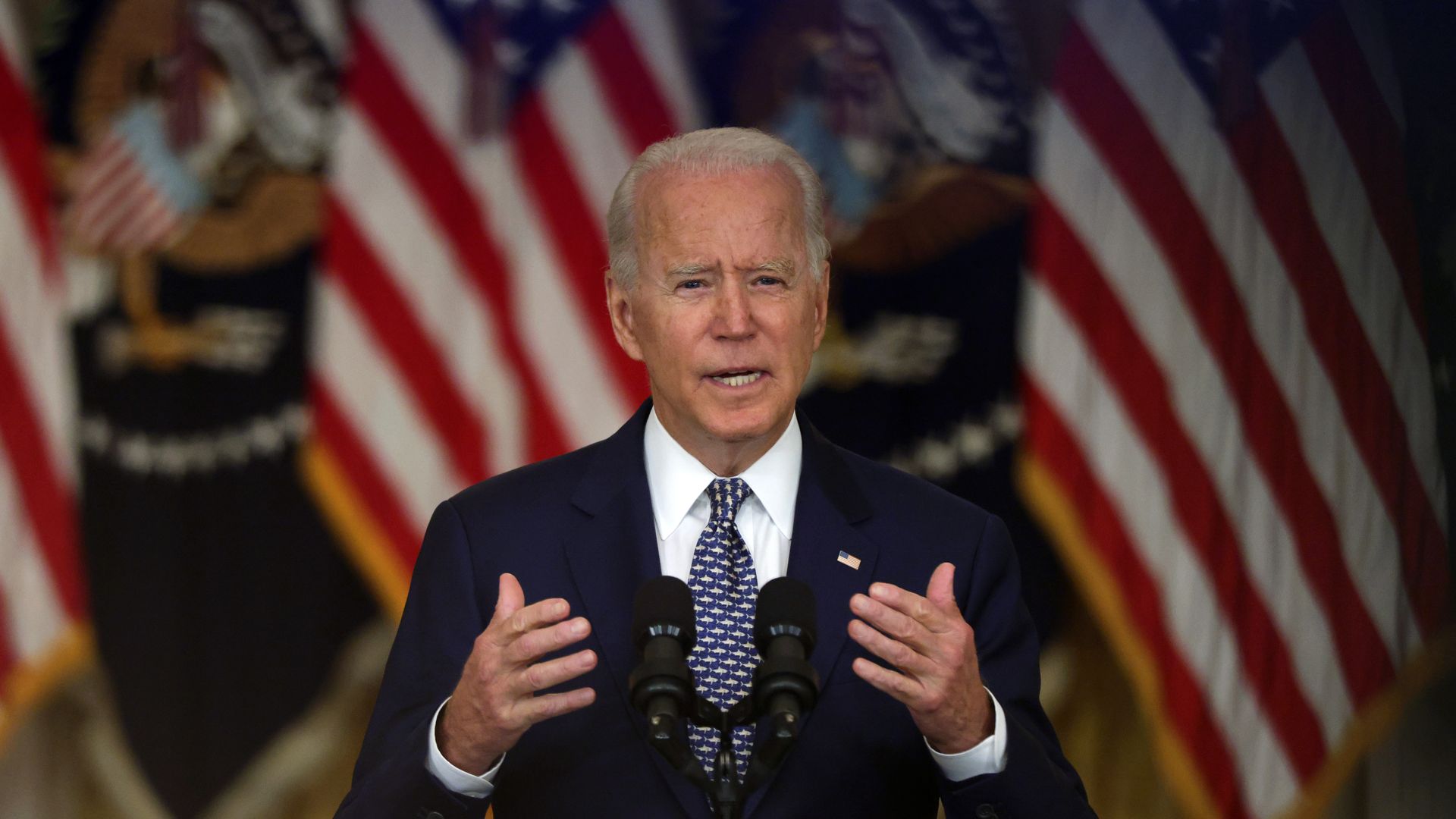 The "most important" step Americans should take to prepare for peak hurricane season is to get vaccinated against COVID-19 in case they have to evacuate, the White House said Tuesday.
Why it matters: The statement followed President Biden's meeting on hurricane preparedness with senior FEMA officials and others, who advised him of the measure — hours before Tropical Storm Fred formed near Puerto Rico. Florida is in the path of the storm, which could possibly intensify into a hurricane.
Between the lines: The Federal Emergency Management Agency told Axios' Jonathan Swan last year the agency had included the coronavirus crisis in its planning document, titled "COVID-19 Pandemic Operational Guidance for the 2020 Hurricane Season."
Now, with the more contagious Delta variant surging, particularly in the hurricane-prone Southern states, FEMA officials want to step up protections against the virus, with COVID-safe shelters, a White House official told Axios.
Hurricane preparedness, along with other natural disasters, forms a key part of FEMA's COVID-19 Pandemic Operational Guidance All-Hazards action plan.
The big picture: Biden on Tuesday held a briefing on the state of the COVID-19 pandemic in hurricane-prone states in the South and Southeast with FEMA administrator Deanne Criswell, chief medical adviser Anthony Fauci and members of his Homeland Security and COVID-19 Response teams.
"The President was briefed on the data that demonstrates that the most important preparatory step people can take to prepare for peak hurricane season is to get vaccinated to ensure they will be protected from COVID-19 if they have to evacuate their homes," per a White House readout.
"They also discussed how FEMA is innovating during the pandemic by working with partner organizations to enable COVID-safe sheltering, providing vaccination options at shelters and recovery centers, and protecting its workforce so they maintain mission readiness."
Go deeper: NOAA's updated hurricane outlook calls for even more storms in 2021
Go deeper