Bipartisan Senate bill targets Google and Apple app stores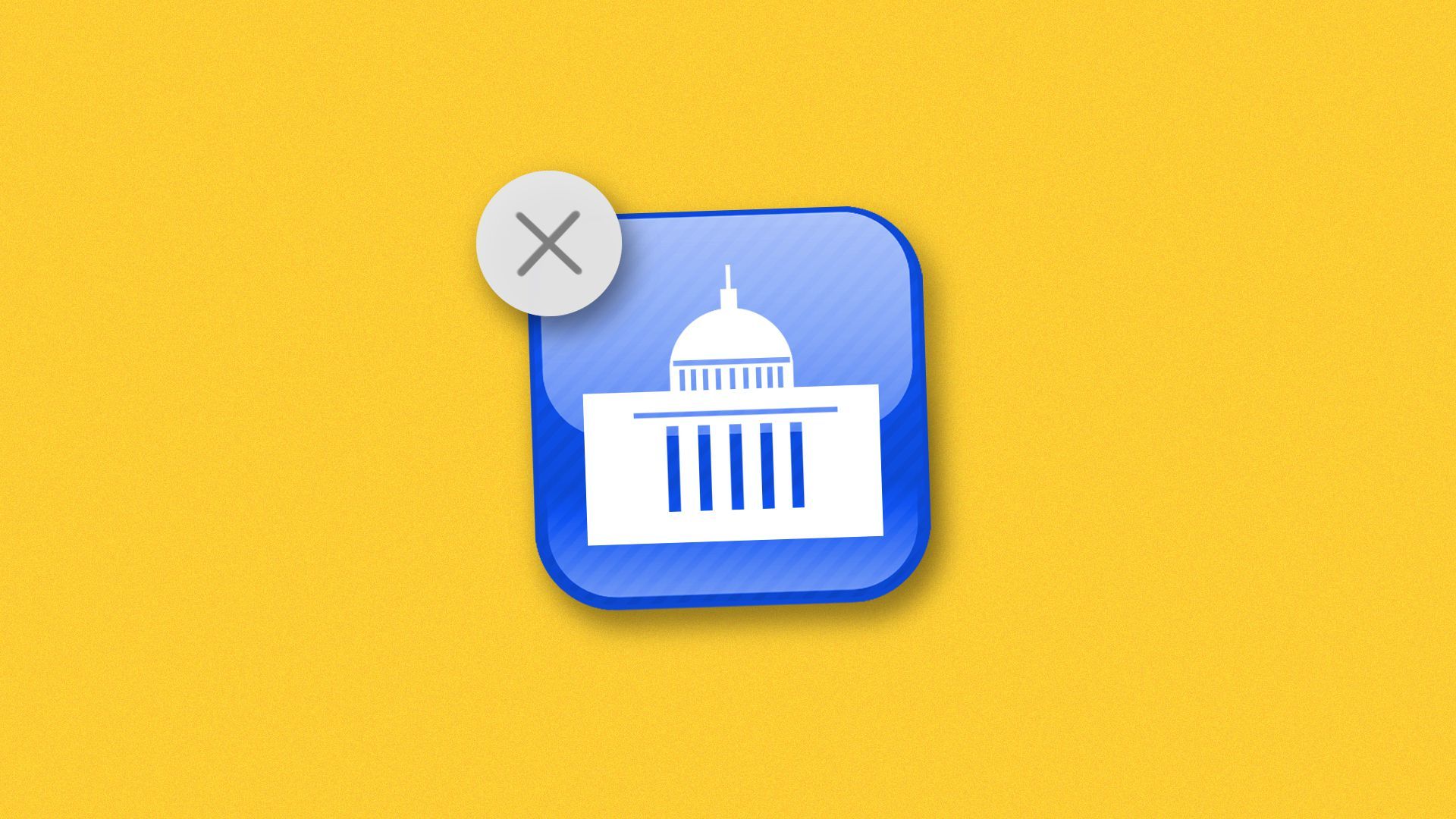 A bipartisan trio of senators led by Sen. Richard Blumenthal (D-Conn.) unveiled legislation Wednesday that would upend Google and Apple's control over their mobile app stores in a bid to inject more competition into the sector.
Why it matters: The bill's provisions would be a win for those app makers who have complained about how Google and Apple operate their app stores.
Driving the news: The Open App Markets Act, also sponsored by senators Marsha Blackburn (R-Tenn.) and Amy Klobuchar (D-Minn.), would ban app store operators from requiring use of their own in-app payment systems.
Increasing competition for payment systems could change the commission charged by operators for use of their systems.
Under the bill, phone makers could no longer ban consumers from sideloading apps — obtaining them outside of an official app store — or from using alternative app stores.
App developers also could sell directly to consumers at a lower price than in app stores.
What they're saying: "This bipartisan bill will help break these tech giants' ironclad grip, open the app economy to new competitors, and give mobile users more control over their own devices," Blumenthal said in a statement.
Tile, which has testified about Apple's app-store practices before Congress, cheered the legislation, as did Epic Games, ProtonMail and the Coalition for App Fairness, which represents Epic, Spotify and other app-makers.
The other side: "At Apple, our focus is on maintaining an App Store where people can have confidence that every app must meet our rigorous guidelines and their privacy and security is protected," a company spokesperson said.
Chamber of Progress, an advocacy group whose members include Apple and Google, called it a "a finger in the eye of anyone" who bought an Apple or Android phone because they are safe and reliable.
"I don't see any consumers marching in Washington demanding that Congress make their smartphones dumber," Chamber of Progress CEO Adam Kovacevich said in a statement. "And Congress has better things to do than intervene in a multi-million dollar dispute between businesses."
Google declined comment.
What's next: The Senate bill is separate from the slew of tech antitrust bills approved by the House Judiciary Committee in June.
But antitrust subcommittee ranking member Ken Buck (R-Colo.) intends to introduce companion legislation to the new app store bill, an aide told Axios.
"Rep. Buck is currently reviewing the Open Markets Act. He is deeply concerned about Apple and Google's gatekeeper power," a Buck spokesperson told Axios. "He commends Sen. Blackburn and Sen. Blumenthal for taking action. We are currently in talks with Rep. Hank Johnson about introducing the House companion."
Editor's note: This story has been updated to include a comment from Apple.
Go deeper