Samsung heir to be released from prison after winning parole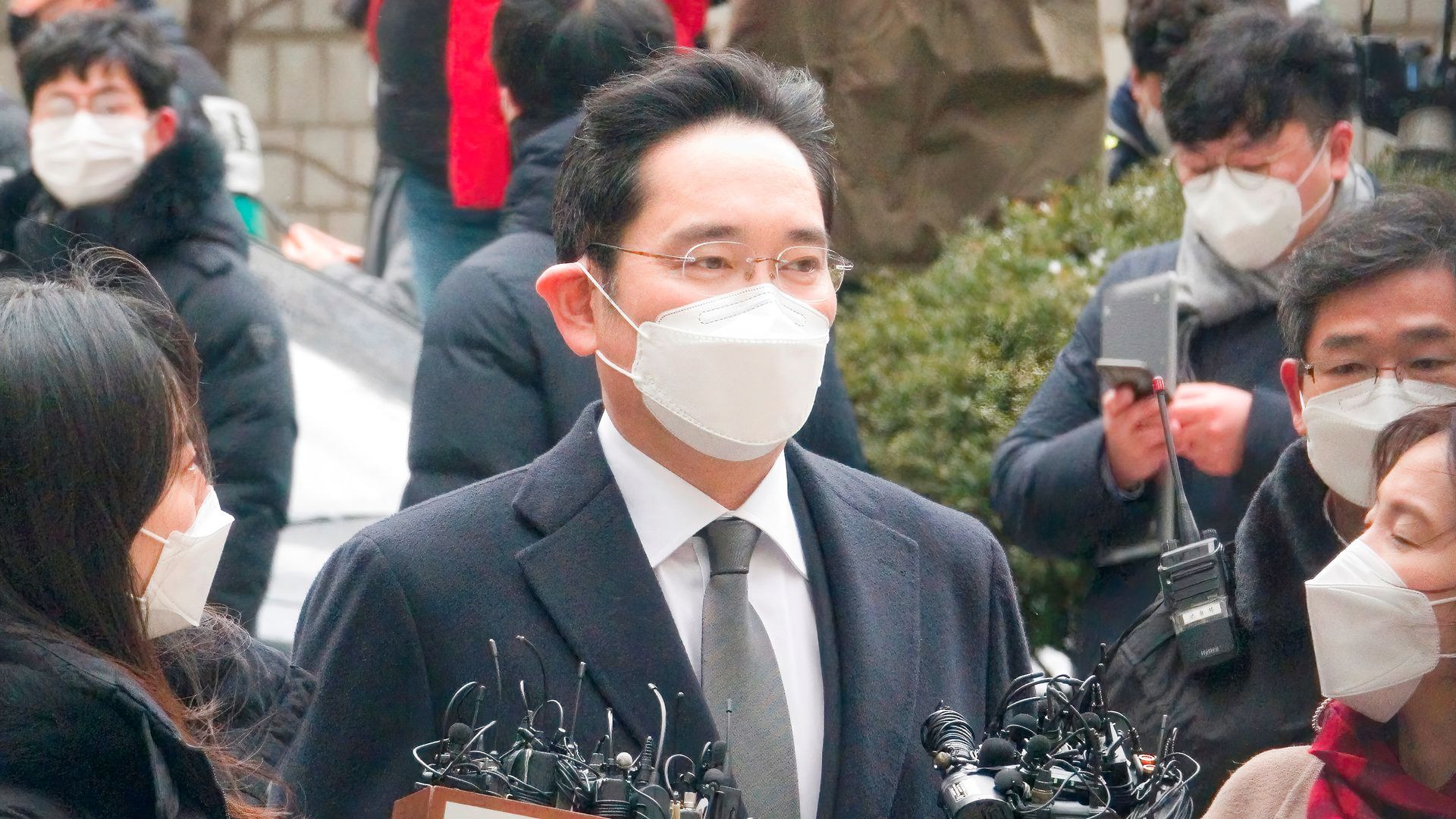 Jay Y. Lee, Samsung's de facto leader who had been serving a 30-month sentence on bribery, embezzlement and perjury charges, is expected to leave a South Korean prison on Friday after being granted parole, according to the Wall Street Journal.
Why it matters: Lee, the grandson of Samsung's founder, still holds a vital role in the company, though it is unclear if he will be able to resume his duties after leaving prison.
South Korean law places a five-year employment ban on people who committed economic crimes, but the Ministry of Justice can issue an exemption.
The big picture: Lee bribed former President Park Geun-hye in exchange for government favors, allegedly including the approval of a 2015 merger between Samsung C&T and Cheil Industries.
Go deeper