White House emphasizes clean bus provisions in bipartisan infrastructure plan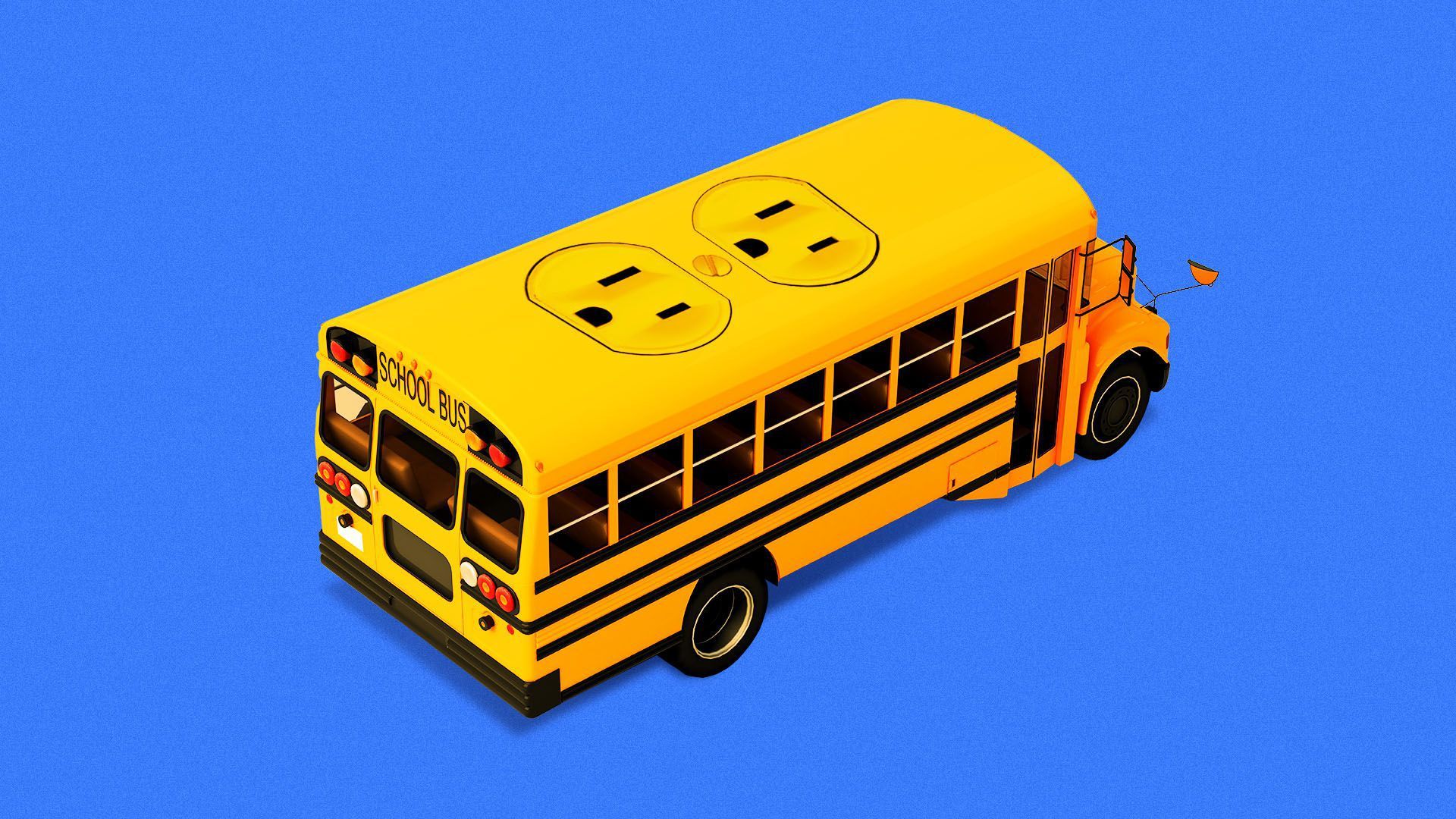 The White House is using a multimedia public sales pitch and press strategy to promote a dual message: The bipartisan infrastructure plan has really good stuff for the climate — but it can't be anywhere close to the final word from Congress.
Details: The administration has sent out a blitz of fact sheets and favorable press clippings to reporters.
The intrigue: The White House provided Axios its bullish take on the clean school bus provisions in the bill.
Officials are emphasizing $5.625 billion in funding for electric and low-emission school buses, with at least 50% of that funding going toward zero-emission school buses.
The administration estimates the investments will lead to more than 12,000 new electric school buses.
The White House says these buses would be made in the U.S., including at plants the president and vice president have visited in North Carolina and South Carolina.
Be smart: The bill wouldn't solely fund purely electric buses. The language also includes room to fund compressed natural gas or other low-emission power sources as well.
What they're saying: In a statement, national climate adviser Gina McCarthy told Axios: "These buses will be made here in America and create good paying union jobs all while making sure our students breathe cleaner air."
She also touted the demand they would drive for American-made batteries and vehicles.
Go deeper