Alibaba's digital twist on Olympic trading pin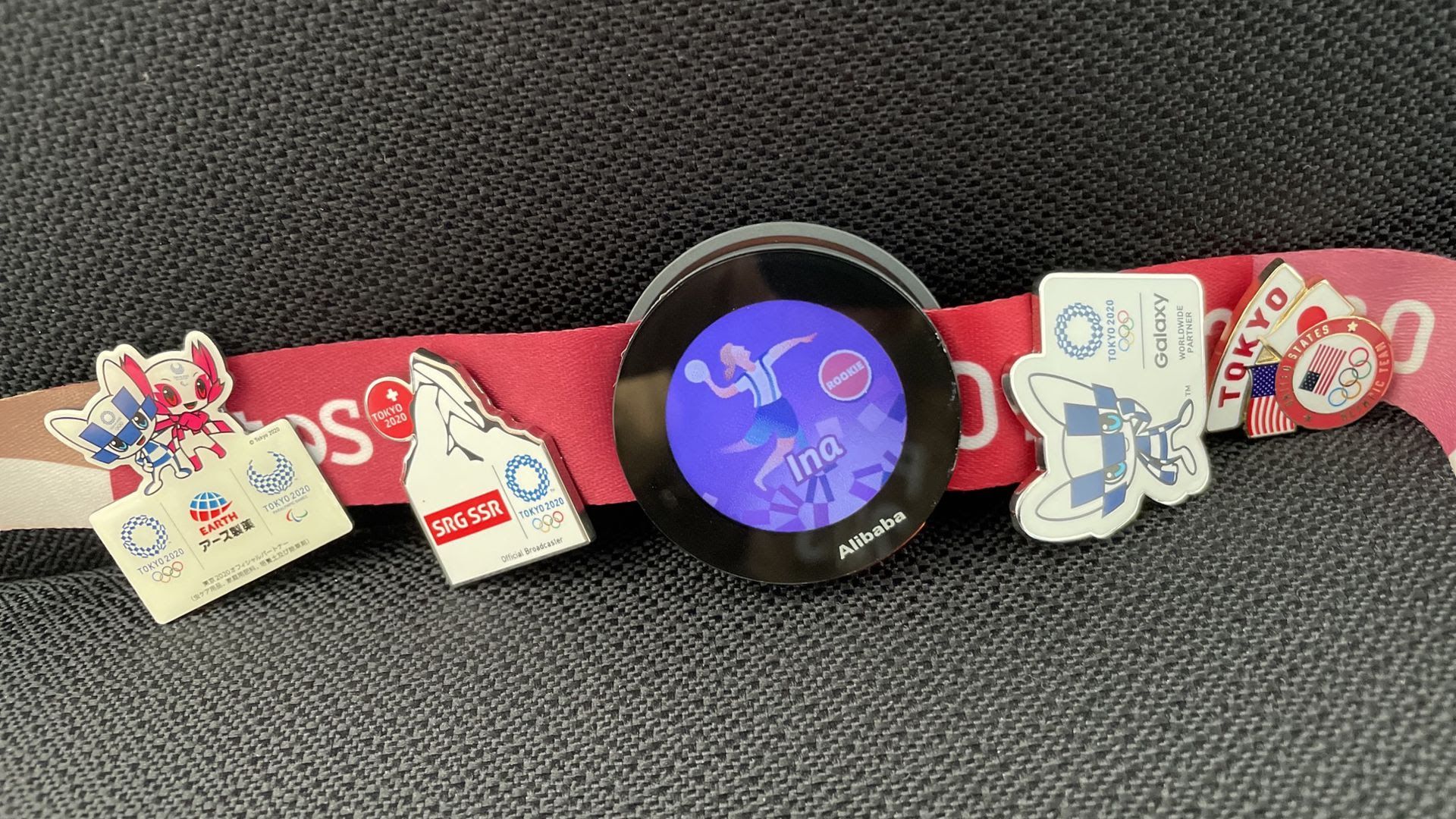 TOKYO — One of the most beloved Olympic traditions is the collecting and trading of pins emblazoned with Olympic mascots, sponsors and media. This year, Alibaba offered attendees of the Games a modern take with its digital pin.
Why it matters: The NFT craze is one indication of a broad move by the collectibles world to digital. One of the big challenges, though, is creating a physical object that can still be enjoyed.
How it works: Alibaba's digital pin has a small display that shows one's name and a variety of different sport images. A built-in pedometer tracks its owner's steps.
The pin required users to download an app to their phone to set it up, as well as frequent use of an included USB-C charger to keep it from becoming a wearable paperweight.
Pinholders could become friends by tapping the pins back to back, sharing social media information.
Alibaba rewarded those who collected enough friends or took enough steps with prizes, including dolls, notebooks and old-fashioned Olympic pins.
My thought bubble: This was a decent first try for Alibaba, but more work is needed to really have a medal-worthy pin.
Needed improvements to win the gold would be longer battery life and more utility once the games have ended. (The device can basically only display one's name and sport logo of choice.)
Go deeper