Booster shots for the immunocompromised likely coming soon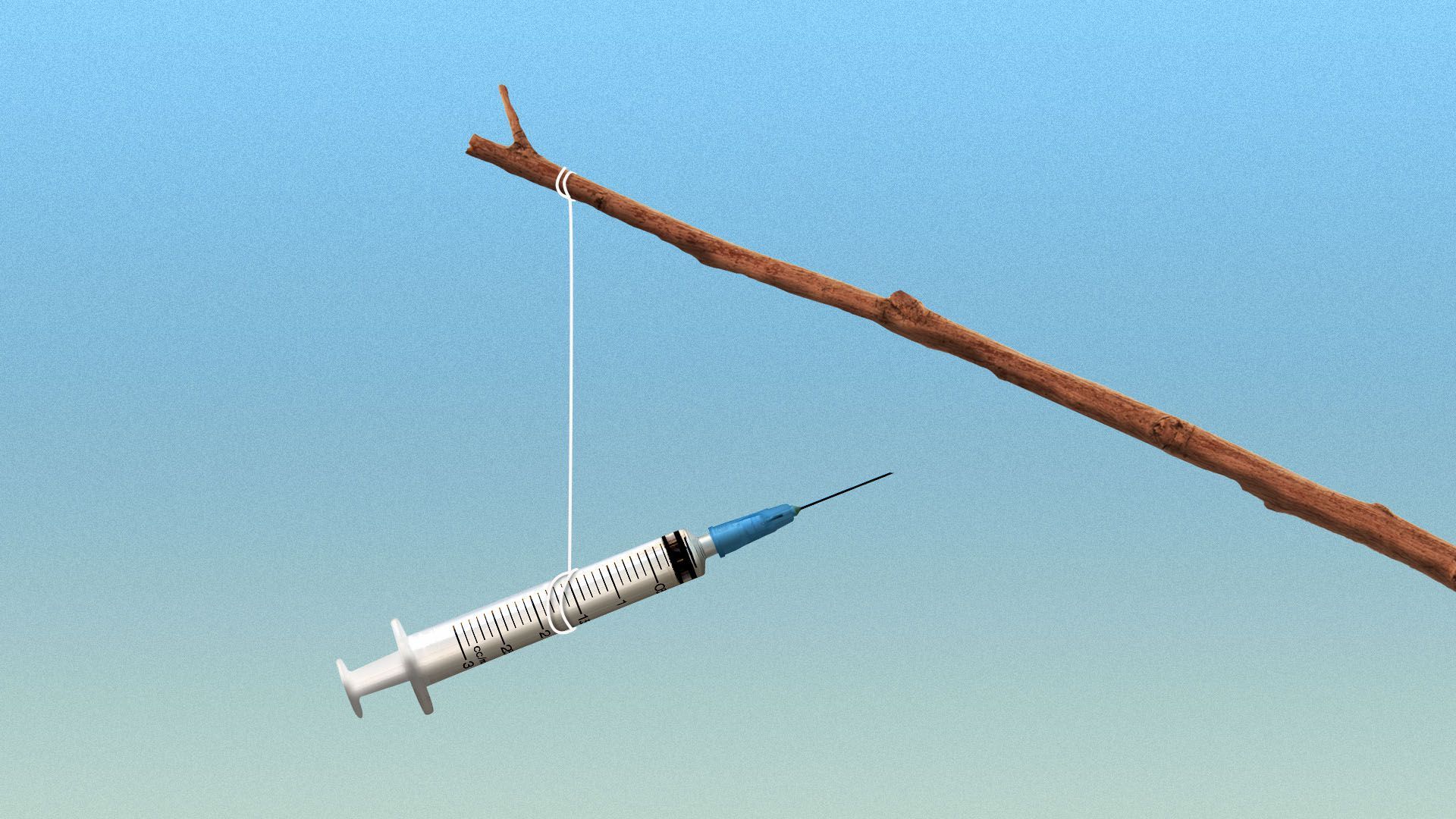 The Biden administration is actively working toward making a recommendation that certain immunocompromised people receive an additional dose of coronavirus vaccine, two sources familiar with the discussions tell Axios.
Why it matters: Two shots of Pfizer and Moderna's mRNA vaccines don't generate strong levels of protection in some immunocompromised people. But data suggests a third shot could significantly boost their response.
What we're watching: A recommendation is likely to come "very soon," according to a source familiar with internal discussions. A senior Biden official agreed that the recommendation is likely to be issued soon, but said there's no firm timeline.
Officials are working to move the recommendation through regulatory steps which involve the Food and Drug Administration. Officials are also working through which conditions will fall under the booster recommendation.
The big picture: Scientists don't agree who should receive booster shots and when, especially as much of the world's population is still waiting for their initial round of shots.
But data suggests that the vaccines become less effective against infection over time, and some experts are concerned that efficacy against severe disease will fade over time as well.
Some countries have already begun giving a third round of shots to vulnerable populations, and Biden officials see a booster shot among at least some vaccinated Americans as increasingly likely.
Some obvious candidates will be nursing home residents and other vulnerable people who received their shots at the beginning of the U.S. vaccination campaign.
What they're saying: "We...are prepared if the FDA decides that they are going to recommend a booster," White House Press Secretary Jen Psaki said yesterday at a briefing.
"That is why we ordered the number of doses we did order several months ago, because we are like Boy Scouts and Girl Scouts and always want to be prepared."
Go deeper