Texas Rep. Al Green and state lawmaker arrested at Capitol protest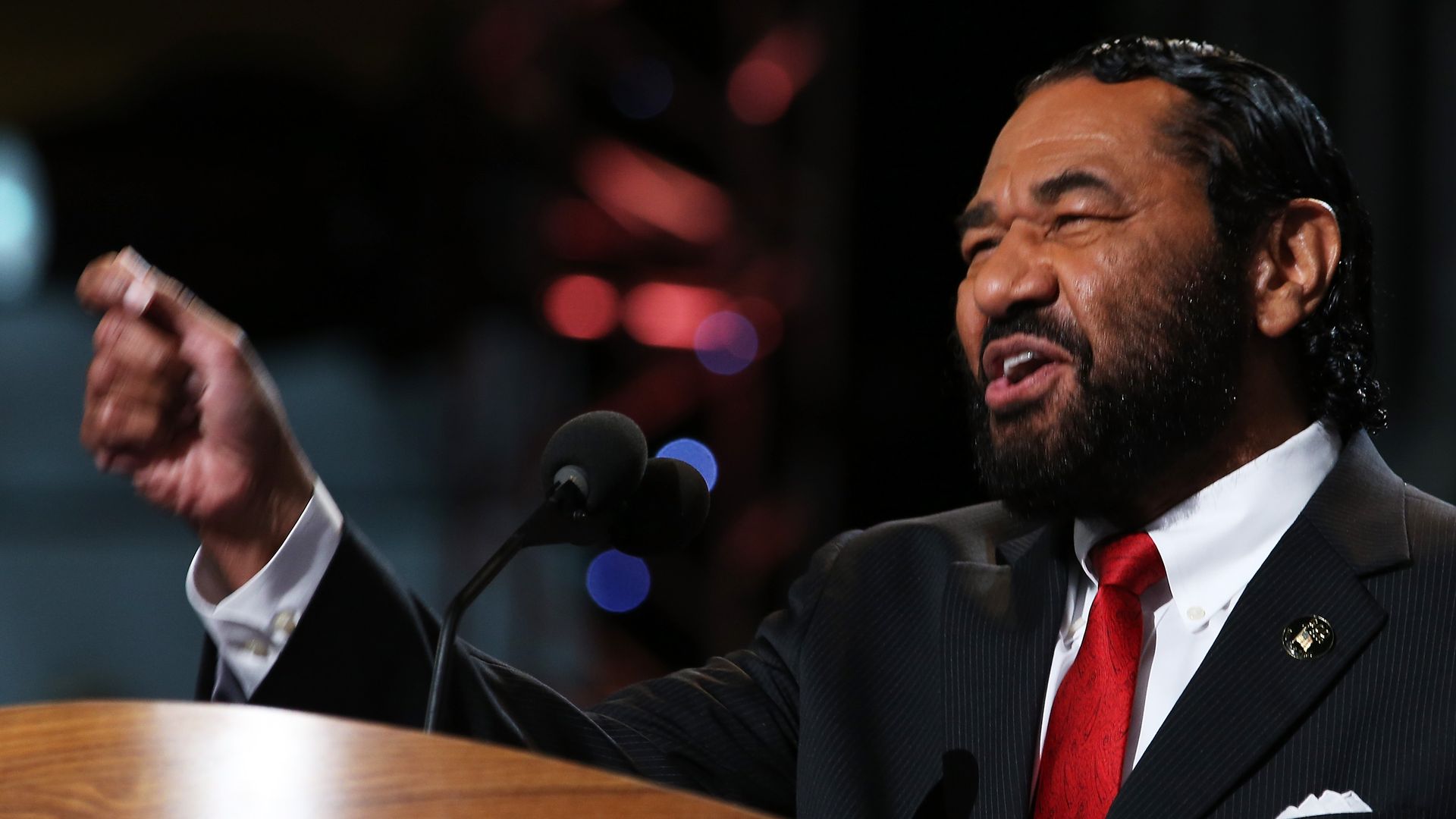 Texas Democratic Rep. Al Green was arrested along with a state lawmaker while protesting outside the Capitol and Supreme Court buildings in support of voting rights on Tuesday.
Why it matters: Green is the latest of several Democratic lawmakers arrested while protesting for voting rights in the U.S. Capitol in recent weeks.
The big picture: Green tweeted video of police tying a band onto his wrist and that of State Rep. Ron Reynolds (D) as they and a crowd gathered sang "We Shall Overcome" before the pair were led away.
A group of Texas Democrats fled to Washington, D.C., last month to block GOP-led voting restrictions.
Green told CNN that he hoped to "provide some help by passing federal laws that will help prevent some of the things that may happen in Texas."
U.S. Capitol Police told CNN officers arrested three demonstrators for "crowding, obstructing, or incommoding."
What else he's saying: "We came for the purpose of protesting the voting rights that are being suppressed across the country," Green told CNN. "It's so important for us to protest for the right to vote and protect it."
Go deeper