Vaccine misinformation spreads to every kind of media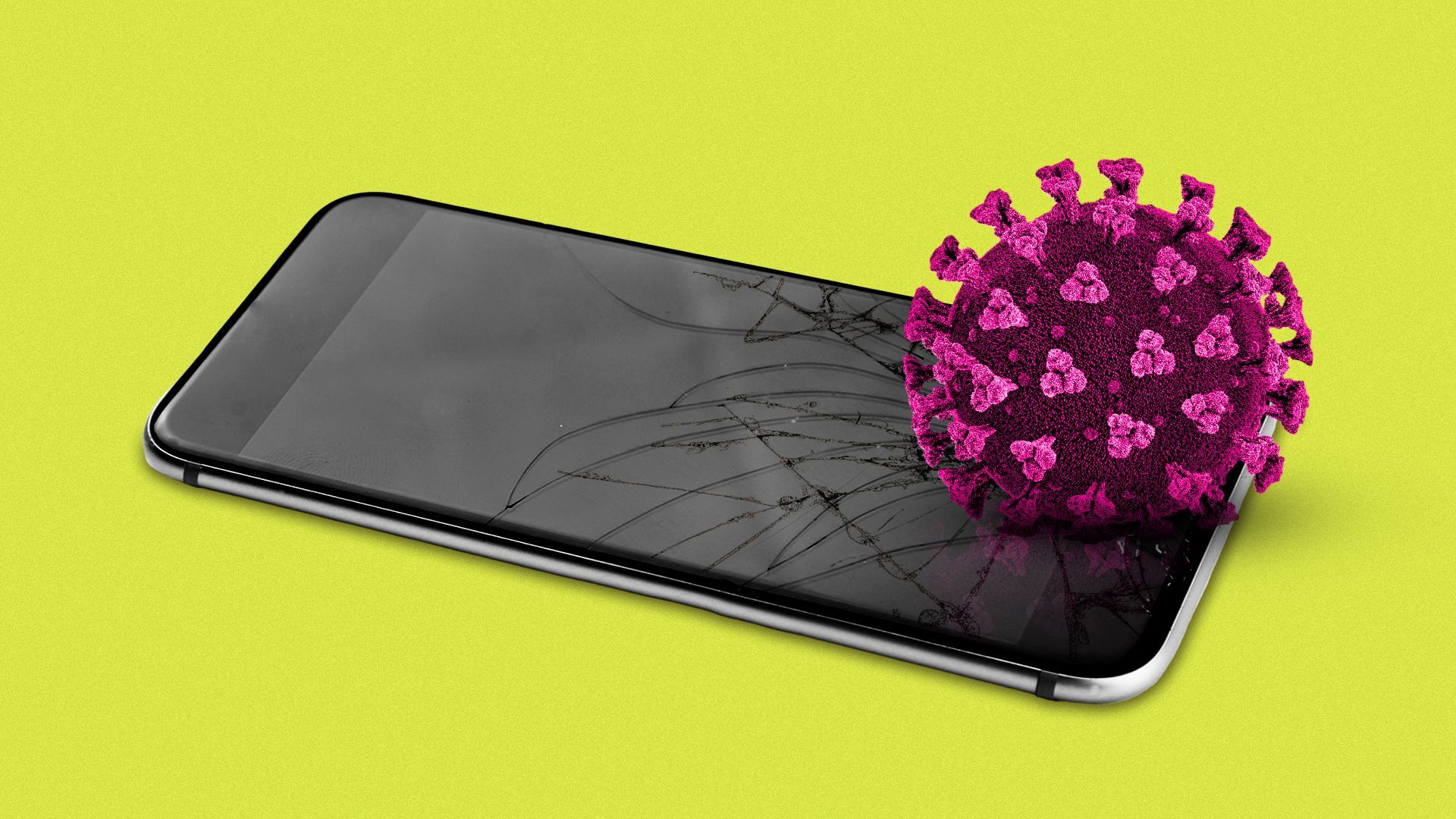 Nearly every type of media — newspapers, social media, websites, apps, online stores and television — shares some blame for the proliferation of misinformation influencing vaccine hesitancy in the U.S.
Why it matters: Several recent studies and reports suggest that the COVID-19 infodemic has less to do with the failure of one medium than the lack of societal trust in key institutions that are struggling to deliver a clear and consistent message.
"There is a larger context around this in which the credibility around some of these institutions has been called into questions in ways that's not helpful when we need to trust those institutions to give us information," Kathleen Hall Jamieson, director of the Annenberg Public Policy Center at the University of Pennsylvania, said in a recent interview with Axios.
Driving the news: A new study covered by The New York Times found that local print, broadcast and radio outlets are often inadvertently peddling vaccine misinformation.
Be smart: The conventional wisdom until now has been that social media is largely responsible for vaccine hesitancy in the U.S., specifically from fringe-right groups and news sources.
That assumption has led to some ugly battles between the White House and platforms like Facebook, which felt singled out.
While research does indicate that exposure to online misinformation can increase vaccine hesitancy, experts say it's difficult to assign certain amounts of blame to one platform specifically, in part because it's hard to scientifically connect exposure to misinformation to actual behavior.
While social media isn't solely responsible for spreading misinformation, it does often accelerate the spread of misinformation that has been posted elsewhere, like a local news article or a TV clip.
The big picture: The lack of trust in institutions that are key to delivering messages about vaccine effectiveness — including government agencies, health experts and the media — is helping to fuel misinformation, and that problem is bigger than any one outlet.
For example, sources tell CNN that the White House has grown increasingly frustrated with what they feel are exaggerated reports about the impact of the new Delta variant of the virus from mainstream outlets.
Jamieson notes that anti-vaccination movement is occurring against the backdrop of questions being raised about whether key health care institutions, like the CDC, have been politicized.
For example, she references whether the initial authorization of hydroxychloroquine by health agencies was done out of political pressure.
Bottom line: The debate around COVID-19 vaccine hesitancy is sparking a new conversation around how to stop society from spreading misinformation in the first place, instead of trying to police every platform as the problem intensifies.
Go deeper