Study: Social media giants failing to remove most antisemitic posts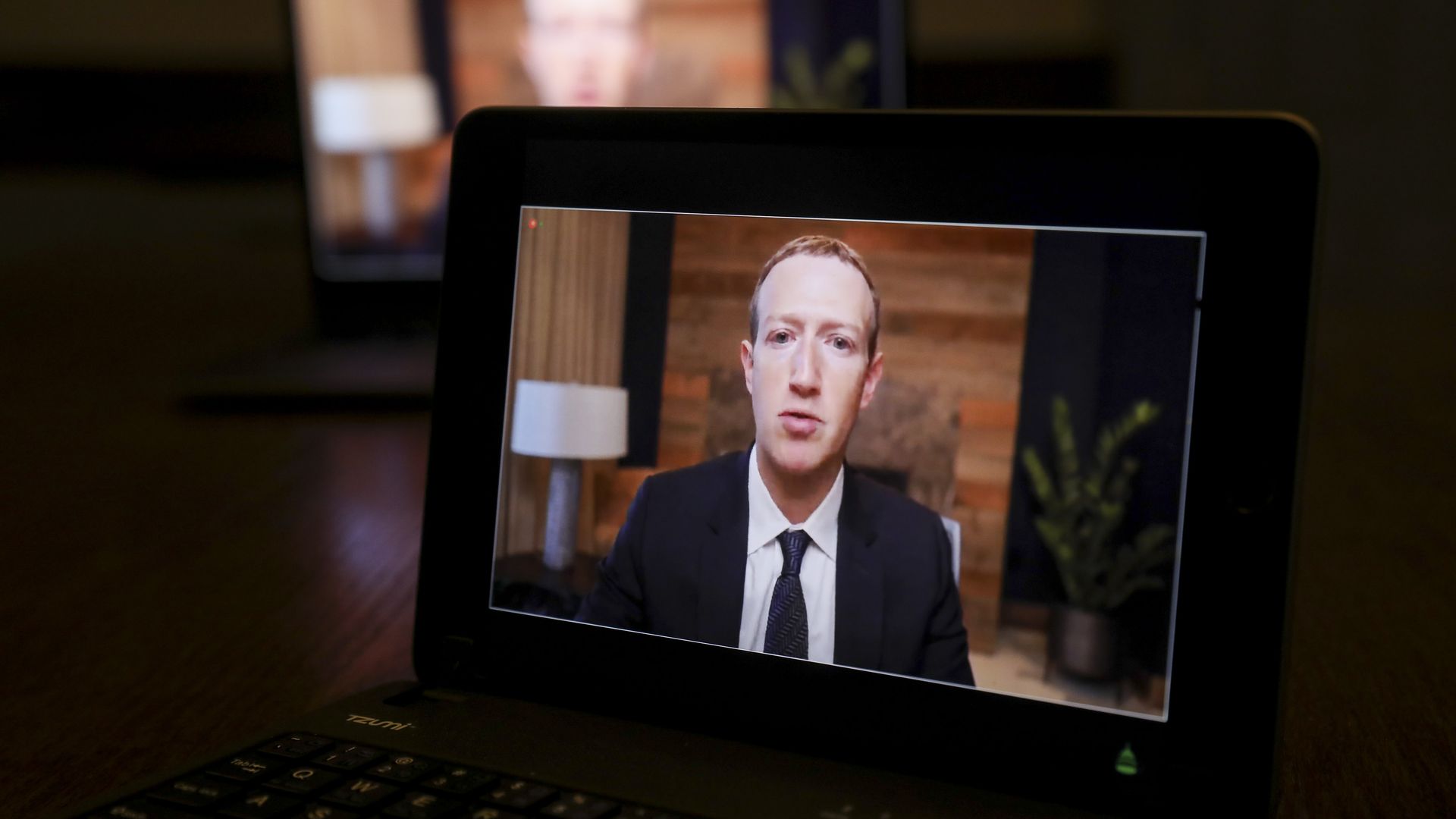 Five social media giants failed to remove 84% of antisemitic posts in May and June — and Facebook performed the worst despite announcing new rules to tackle the problem, a new report finds.
Driving the news: The Center for Countering Digital Hatred (CCDH) notes in its study that it reported 714 posts containing "anti-Jewish hatred" to Facebook, Twitter, Instagram, Youtube and TikTok — which were collectively viewed 7.3 million times. These "clearly violated" company policies, according to the CCDH.
"As a result of their failure to enforce their own rules, social media platforms like Facebook have become safe places to spread racism and propaganda against Jews," states the report, titled "Failure to Act."
By the numbers: Facebook removed 14 out of 129 posts reported to it (10.9%); Twitter removed 15 of 137 reports (11%); TikTok took down 22 of 119 posts reported (18.5%); Instagram acted in 52 of 277 of cases (18.8%) and YouTube pulled 11 of the 52 posts it was alerted to (21.2%).
Of note: "Extremist anti-Jewish hate is not acted on: platforms failed to act on 80% of posts containing Holocaust denial, 74% of posts alleging the blood libel, 70% of racist caricatures of Jewish people and 70% of neo-Nazi posts," per a statement from the CCDH, a nongovernmental organization based in the U.S. and United Kingdom.
"Instagram, TikTok and Twitter allow hashtags used for antisemitic content such as #rothschild, #fakejews and #killthejews that were used in posts identified by our report that gained over 3.3 million impressions."
The big picture: The report findings come despite social media giants announcing steps in recent months to address hate speech on their platforms.
Notably, Facebook CEO Mark Zuckerberg announced last October that the tech giant would be expanding its hate speech policies to ban any content that "denies or distorts the Holocaust."
What they're saying: A Facebook spokesperson said in an emailed statement that "given the alarming rise in anti-Semitism around the world, we have and will continue to take significant action through our policies" by removing antisemitic posts "while educating people about it with authoritative information."
"These reports do not account for the fact that we have taken action on 15 times the amount of hate speech since 2017, the prevalence of hate speech is decreasing on our platform and of the hate speech we remove, 97% was found before someone reported it to us," the spokesperson said.
A YouTube spokesperson said in an emailed statement that the company appreciated the CCDH's feedback, and that it has established a "robust hate speech policy," making "significant progress in our ability to quickly remove hateful content that violates our Community Guidelines, including antisemitic content."
YouTube has "removed over 85,000 videos for violating our hate speech policy," as outlined in its Q1 2021 report," the spokesperson added.
Of the 52 videos evaluated by CCDH, YouTube removed 30 videos for violating its hate speech policy, 13 of which were removed before the nonprofit's report was released, according to YouTube. It also terminated two channels.
A Twitter spokesperson said in an emailed statement to Axios that "improving the speed and scale of our rule enforcement is a top priority for us."
"We recognize that there's more to do, and we'll continue to listen and integrate stakeholders' feedback in these ongoing efforts," the spokesperson added.
Representatives for the other companies named in the report did not immediately respond to Axios' request for comment.
Read the full report, via DocumentCloud:
Editor's note: This article has been updated with comment from Facebook and YouTube.
Go deeper