Exclusive: Facebook's first-ever paid movie premiere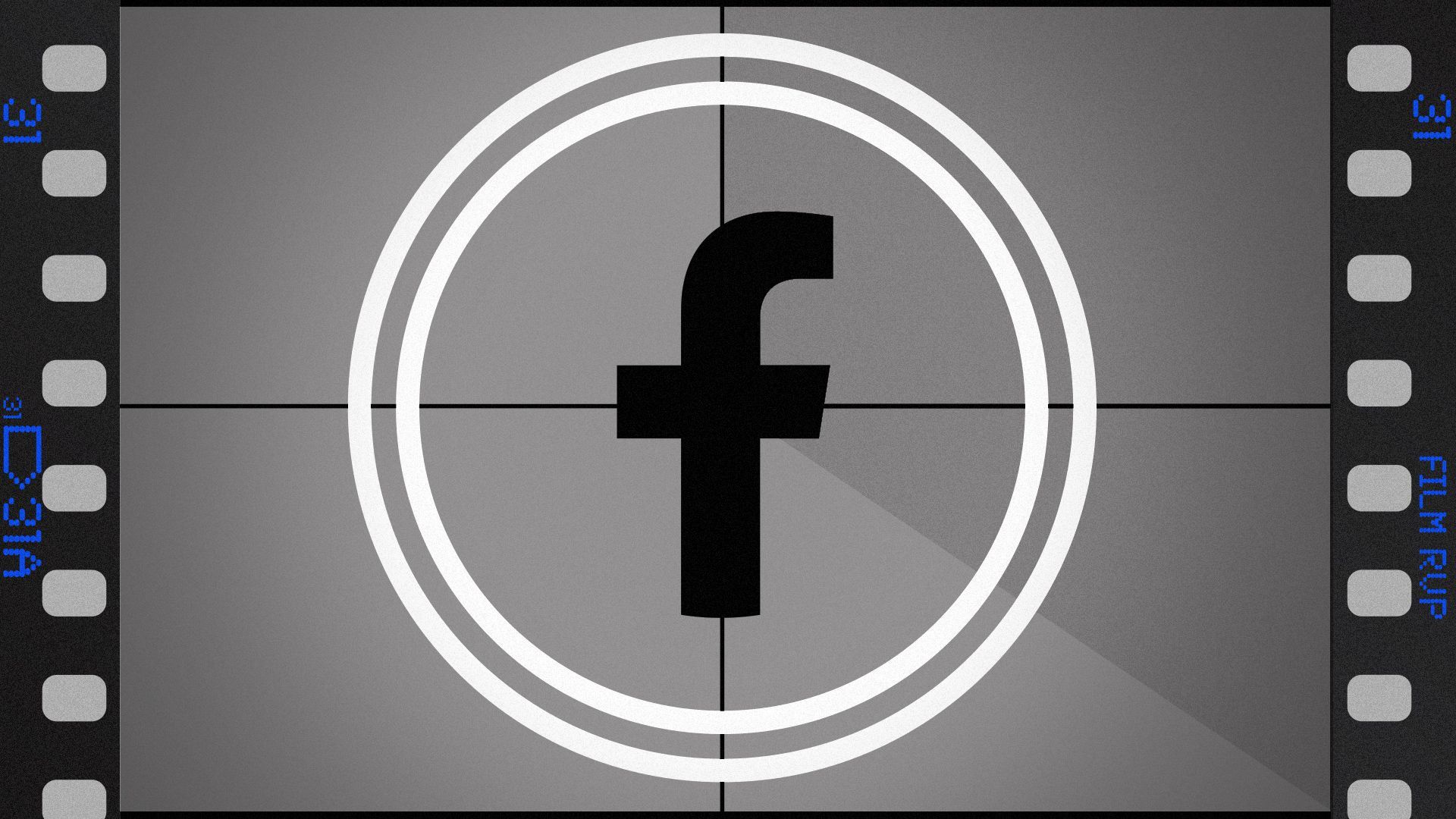 For the first time ever, a film distributor will use Facebook to debut a movie exclusively via a ticketed live event, executives tell Axios.
Driving the news: "The Outsider," a controversial documentary about the construction of the 9/11 Museum in Manhattan, will premiere publicly on Facebook for $3.99 on Aug. 19.
Why it matters: Putting films on Facebook could lower the barrier to distribute content for smaller filmmakers and studios, especially for those looking to reach audiences in smaller markets where it's harder to broker local deals.
"Until this film, you would have had to find an international distributor to do individual broadcast and theatrical deals," says Steven Rosenbaum, director of "The Outsider."
"Once you got past big English-speaking markets, it wouldn't have been worth it," he says. "Without Facebook, all of the mid-sized and smaller markets would never see this."
Details: The film will be available on Facebook Live at 8 p.m. ET to all worldwide Facebook users that pay for access via a link provided by the film's distributor.
The premiere can be viewed by any Facebook users in countries where Paid Online Events are available. Currently, they are available in more than 100 countries worldwide.
Facebook will be providing some paid promotion to help market the event. The tech giant has committed to not taking a cut of any ticketed events or revenue from independent creators until 2023.
The film will play in select theaters and on-demand via streaming in September.
The global debut will be followed by a panel discussion on Facebook Live. The film will play in select theaters and on-demand via streaming in September.
How it works: Like any other ticketed event on Facebook, the distributors of the film — a global film distribution company called Abramorama — set the price for the premiere.
Rosenbaum said the goal was to keep the price low enough for now to be able to attract a wide audience.
Facebook has been home to exclusive streaming shows and live events for months, but it's never premiered a film before.
Go deeper: The film documents the drama behind the construction of the National 9/11 Memorial and Museum. Its directors, Pamela Yoder and Steven Rosenbaum, have spent nearly two decades archiving the story.
Given that nearly 1/3 of the museum's visitors are international, Rosenbaum said an international audience was important for the film's debut.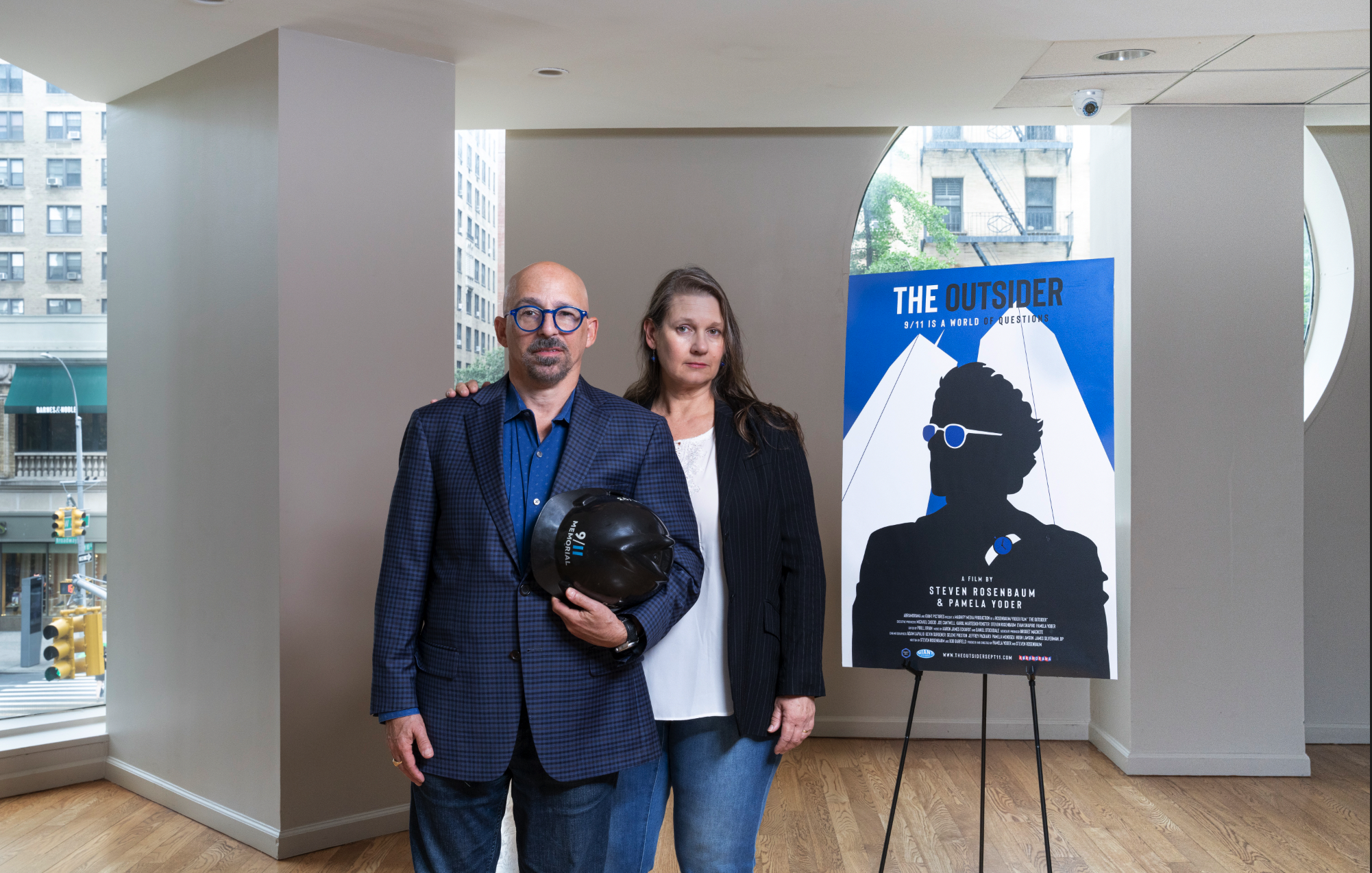 Controversy surrounding the documentary also makes the premiere notable.
The museum's management has called it "defamatory" for its portrait of what interviewees in the film refer to as the "Disneyfication" of 9/11.
The museum has argued that the film's lens is "ideological." Rosenbaum has responded that it's "focused on free speech, and open debate and discussion."
What to watch: "The Outsider" is the first movie to be distributed this way, and it's still unclear what price consumers are willing to pay for any movie, let alone a documentary, on Facebook.
Go deeper