Former intel chief pushes to move 2022 Beijing Olympics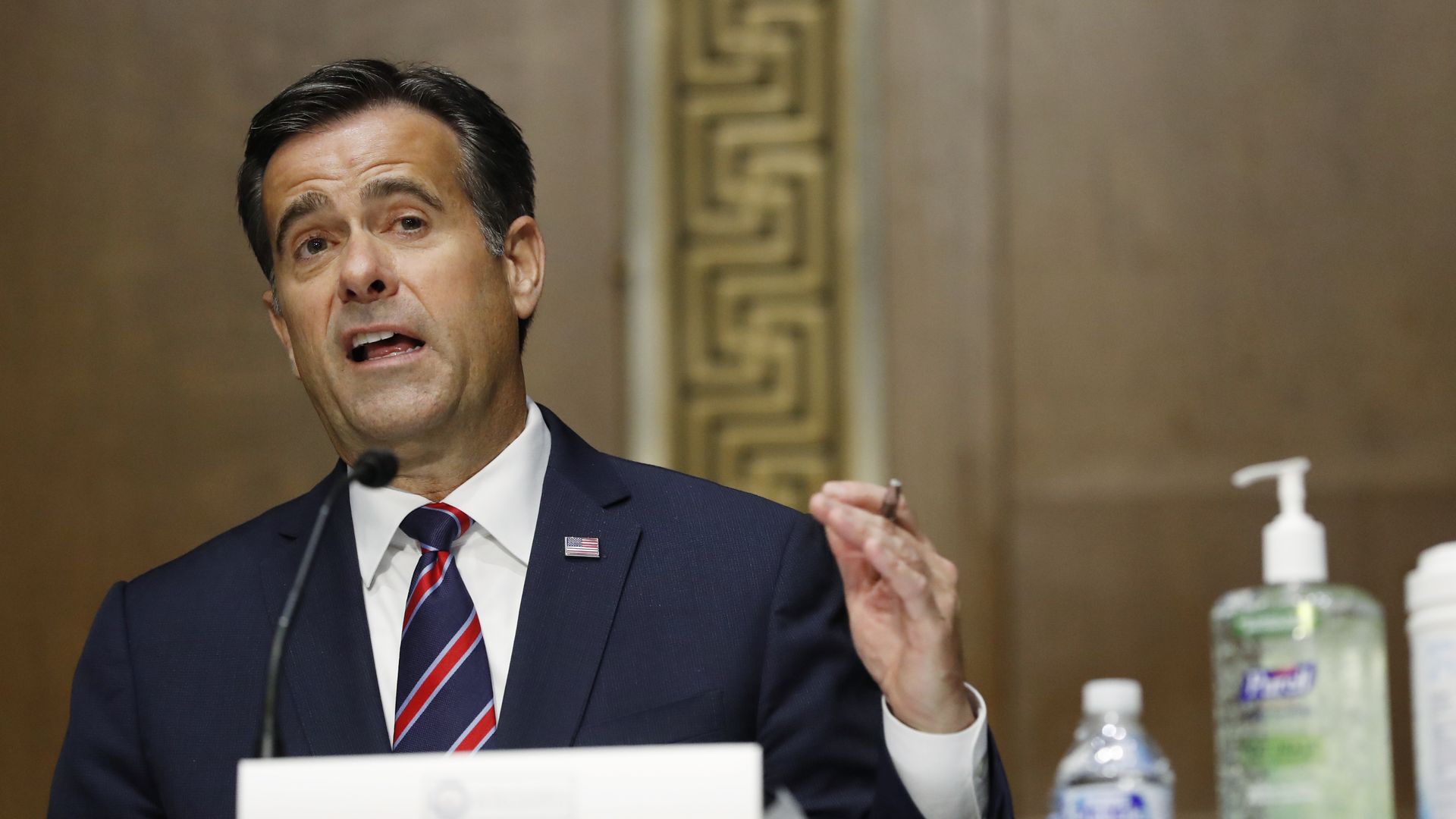 John Ratcliffe, President Trump's final director of national intelligence, tells Axios that the U.S. should push to move the Winter Olympics, scheduled to open in Beijing in six months, on national-security grounds.
Driving the news: In a statement to Axios, Ratcliffe cited the Chinese Communist Party's "mass cover-up of COVID's origins and its initial outbreak, in addition to its crimes against humanity in Xinjiang."
"We've got to get our priorities in order, and standing strong against the CCP's global ambitions must be at the top of the list," he said.
As DNI, Ratcliffe wrote a remarkable Wall Street Journal op-ed saying that China is America's "National Security Threat No. 1," and "the greatest threat to democracy and freedom world-wide since World War II."
This week, Ratcliffe said in an op-ed for Fox News that the world and the IOC "should not allow Beijing to enjoy the benefits of hosting a massive global event while rejecting transparency."
Go deeper