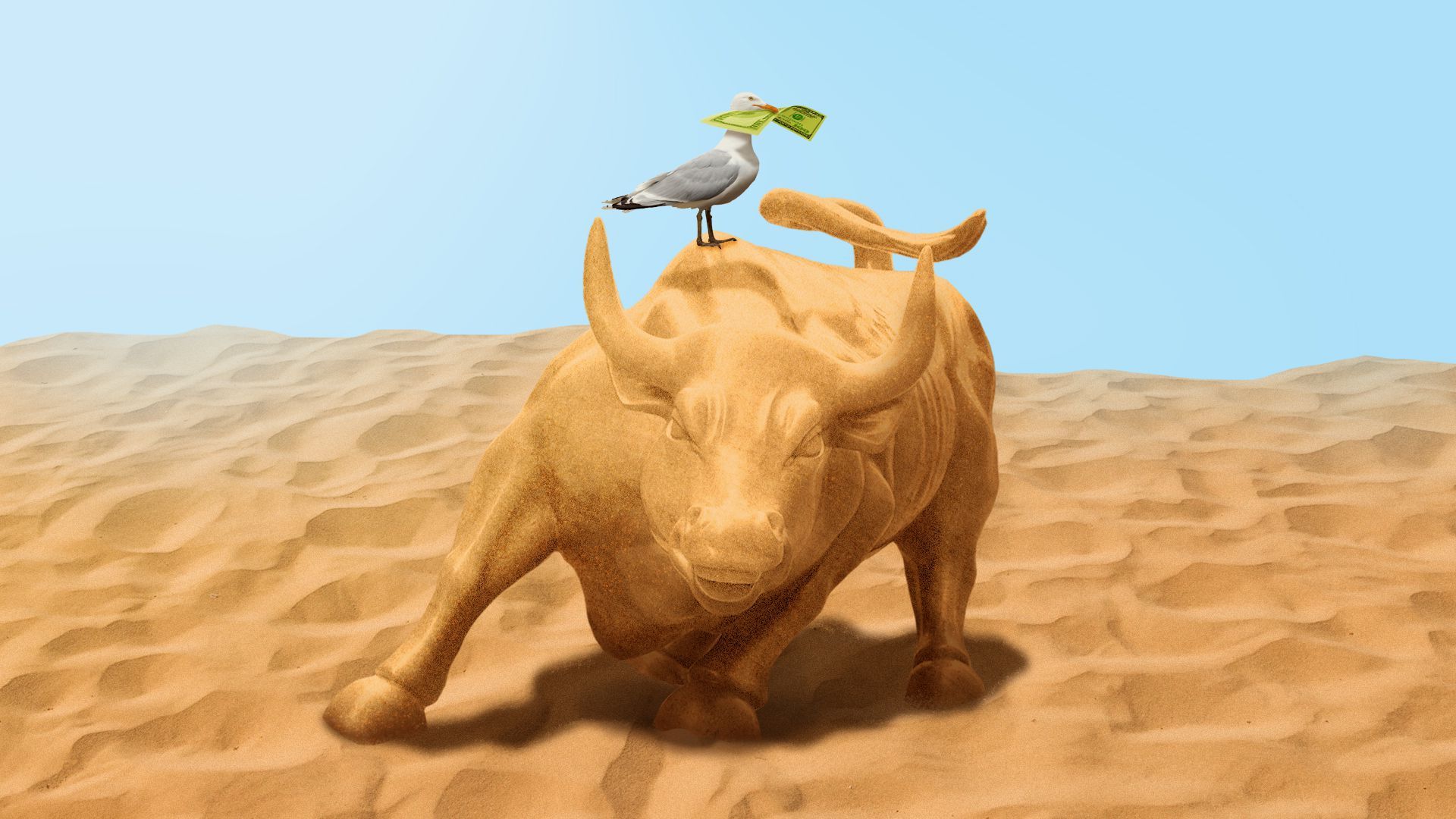 August is not friendly to investors, according to history.
Why it matters: Despite its modest decline on Friday, the stock market continues to trade near all-time highs. In fact, the S&P 500 has booked gains for six consecutive months.
But some experts warn that the market is overdue for a considerable sell-off, especially considering the near-term risks.
By the numbers: Since 2010, the S&P 500 has fallen in August six times, giving it the worst track record of any of the months.
Furthermore, in the past 20 years and in post-election years since 1950, August has delivered losses on average.
The last time the S&P has fallen by 5% or more from its high was October.
What they're saying: "You could say markets have become more illiquid since the [global financial crisis] and perhaps holidays in August exacerbate this so that any negative news that takes place is amplified," Deutsche Bank strategist Jim Reid writes.
What to watch: According to a recent survey conducted by Deutsche Bank, 32% of financial professionals said they expected to take more time off this summer than during a normal year, and so "liquidity will likely be even lower than usual."
The bottom line: Major market sell-offs are hard to predict, and when they happen they aren't necessarily the beginning of prolonged bear markets. Nevertheless, history says it's good to be prepared for one, especially after extended periods of low market volatility.
Go deeper