Laurel Hubbard becomes first openly trans woman to compete at Olympics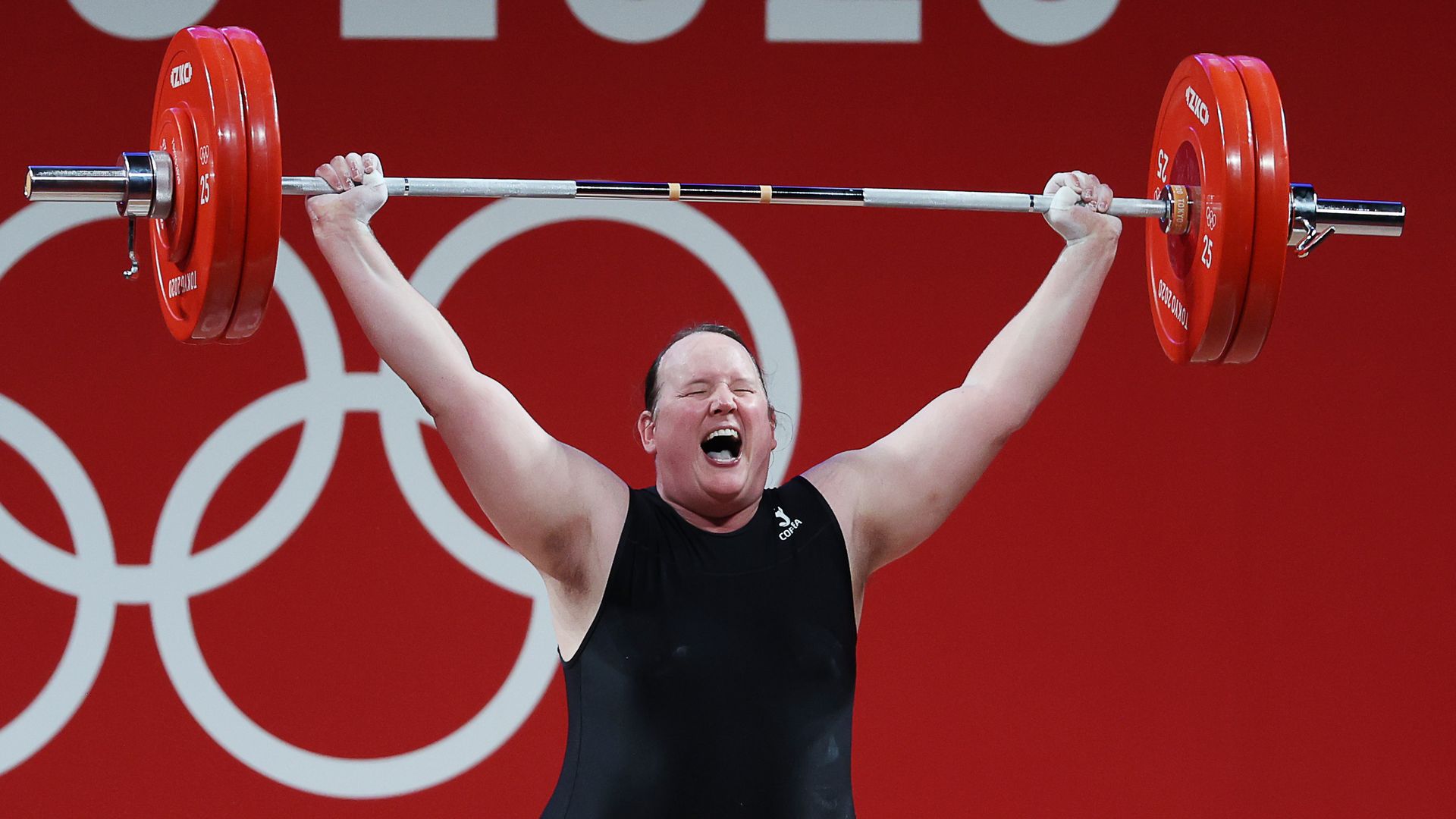 New Zealand weightlifter Laurel Hubbard made history on Monday as the first openly transgender female athlete to compete at the Olympics.
Why it matters: The presence of trans and nonbinary athletes at this year's Games has been celebrated by LGBTQ+ rights advocates, but stirred controversy among critics, who argue trans women have an unfair advantage even after taking hormones to lower their testosterone.
The science on that belief is inconclusive. Also, non-transgender women have a wide range of naturally occurring testosterone levels.
Hubbard, 43, competed in male weightlifting before transitioning at age 35. She qualified for the Tokyo Games in the 87+ kg category after completing the required rules for trans athletes, including suppressing her testosterone levels below a proscribed level (10 nmol/L) for at least a year.
The big picture: Hubbard failed to successfully complete any of her three lifts in the snatch portion of the event. She made a heart sign with her hands after her third lift and mouthed "thank you," making history even as she excited the Olympics early.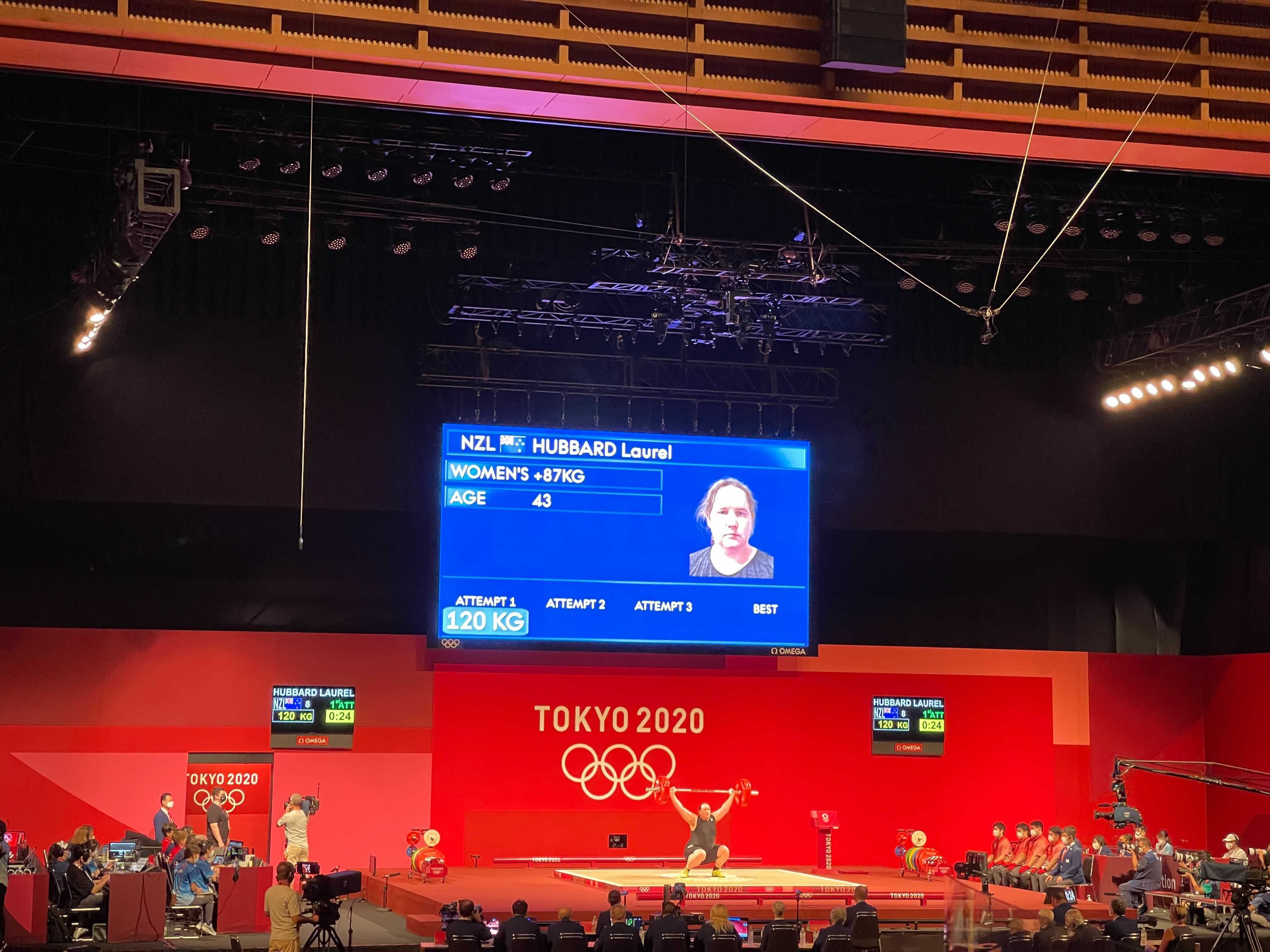 What she's saying: Speaking to reporters after she competed, Hubbard thanked the New Zealand Olympic committee for its support in the lead up and during the Games. "I know my appearance has not been entirely without controversy," she said.
She also thanked the International Olympic Committee, saying its commitment "demonstrated that sport is something that all people around the world can do. It's inclusive, it's successful and I think that's just really fabulous."
Be smart: Athletes in Olympic weightlifting compete in two disciplines: snatch, followed by clean and jerk, with the highest combined totals earning the medals.
Hubbard was among 10 athletes competing tonight, along with several others who did their lifts earlier in the day.
China's Li Wenwen captured gold, setting a new Olympic record. Britain's Emily Jade Campbell took the silver and American Sarah Robles won bronze.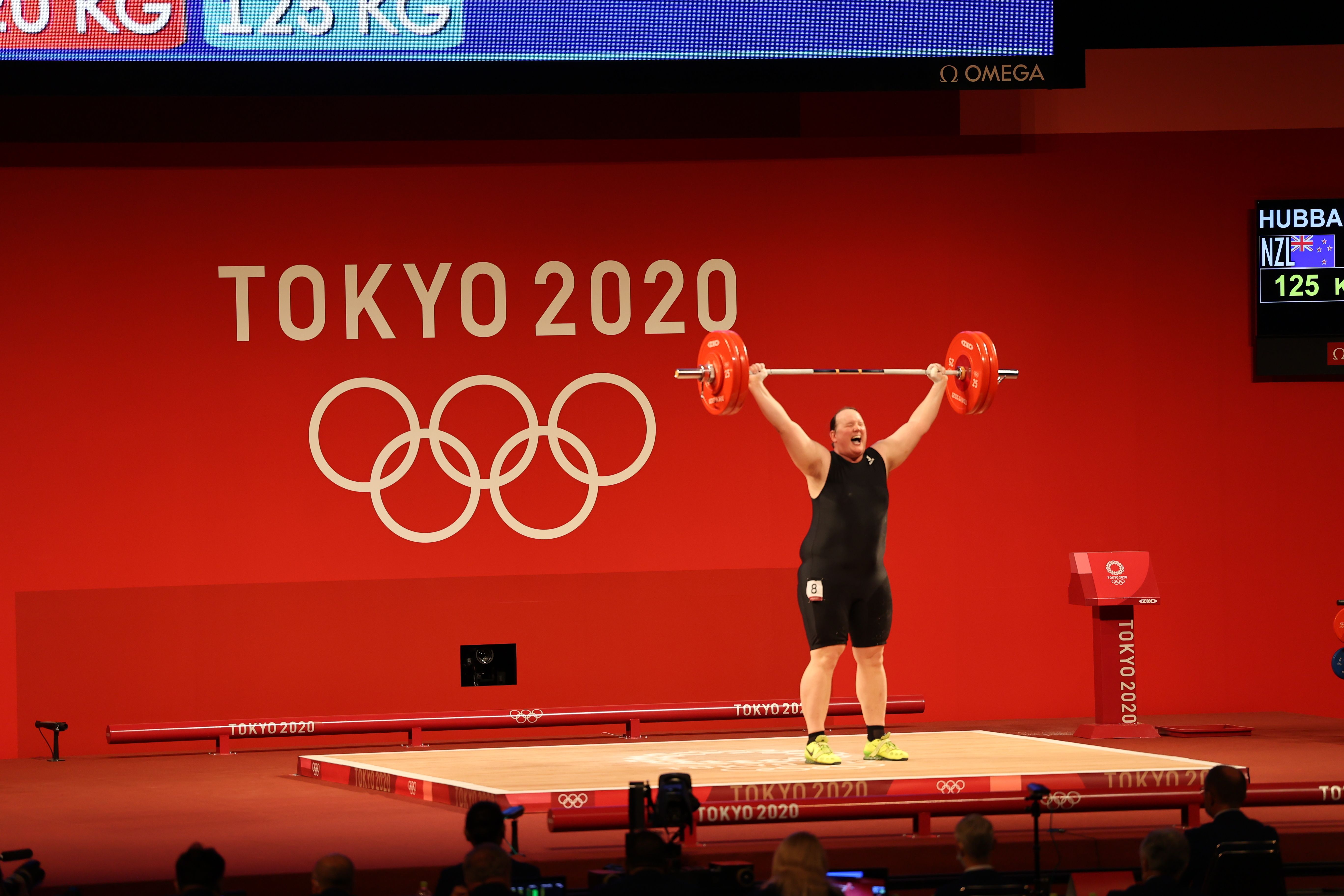 Go deeper: Trans athletes see the Tokyo Games as a watershed moment
Editor's note: This story has been updated throughout.
Go deeper