Zoom agrees to pay $85M to settle privacy suit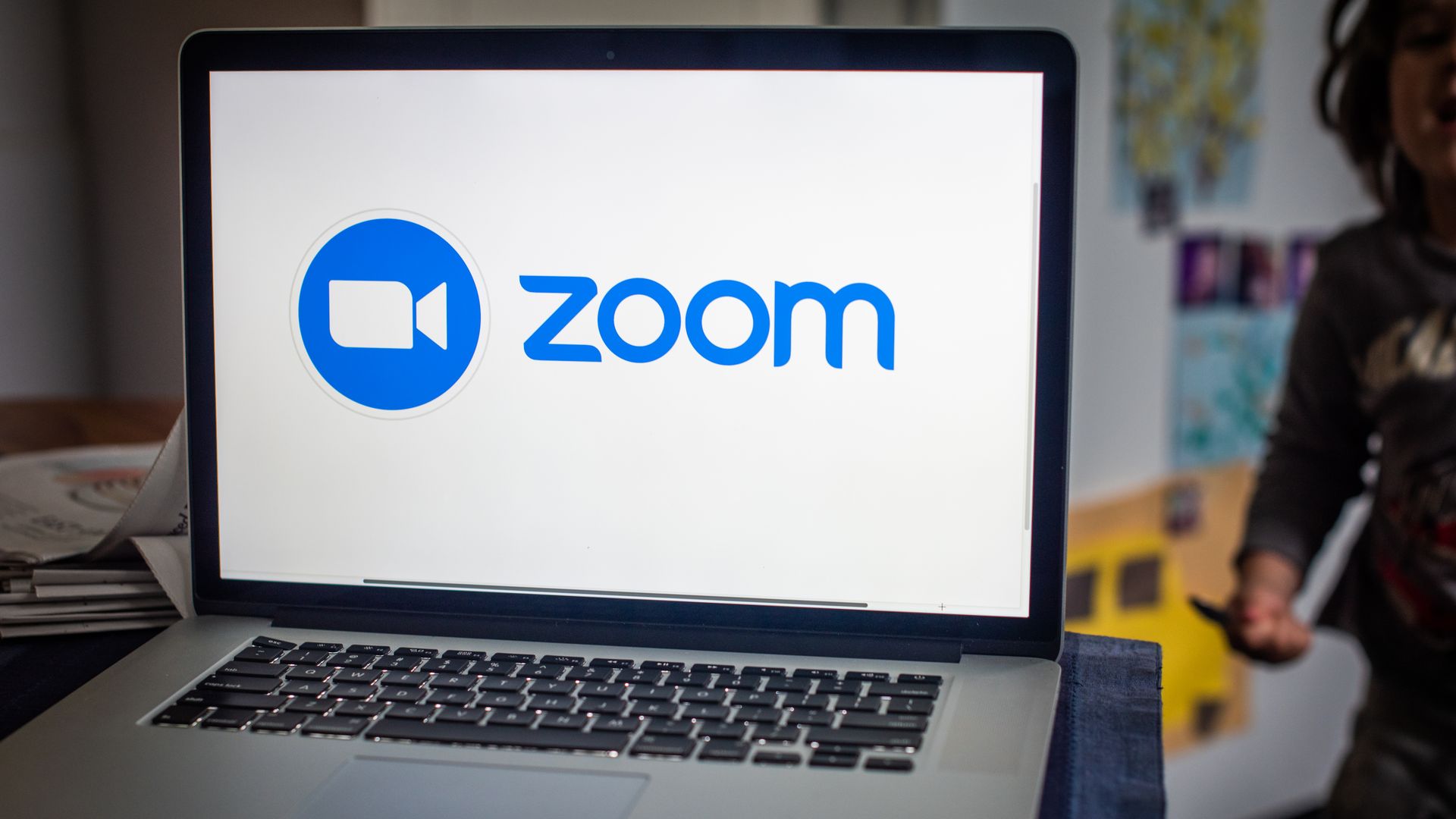 Zoom agreed to pay $85 million and fortify its privacy features to settle a lawsuit claiming the company violated users' privacy rights by sharing data with tech companies and allowing hackers to jump into zoom calls, Reuters reports.
Why it matters: Zoom became many people's go-to platform for both work and social interaction during the pandemic, but this isn't the first time the platform has been asked to step up its privacy measures.
State of play: The class action lawsuit was filed in March 2020 and is one of several legal challenges facing the company, reports the BBC.
The suit alleges that the video sharing platform shared millions of users' data with Facebook, Google and LinkedIn. It also alleges that Zoom incorrectly claimed to offer end-to-end encryption and failed to stop hackers from "zoombombing" calls, per the BBC.
"Zoombombing," when third-party users jump into zoom calls to disrupt them, often with graphic or disturbing content, has been a concern since the early days of the pandemic.
The big picture: Despite agreeing to pay $85 million in the preliminary settlement filed Saturday, the company did not admit to any wrongdoing, according to Reuters.
As part of the new security measures, Zoom has agreed to alter users when call participants use third-party apps during meetings and to offer employees "specialized training" on how to better handle users' privacy and data, per Reuters.
"The privacy and security of our users are top priorities for Zoom, and we take seriously the trust our users place in us," a spokesperson on behalf of Zoom told Axios. "We are proud of the advancements we have made to our platform, and look forward to continuing to innovate with privacy and security at the forefront."
What to watch: The preliminary settlement still needs to be approved by U.S. District Judge Lucy Koh in San Jose, California.
"Subscribers in the proposed class action would be eligible for 15% refunds on their core subscriptions or $25, whichever is larger, while others could receive up to $15," notes Reuters.
Go deeper