Olympic swimmer Simone Manuel holds her head high in "victory and defeat"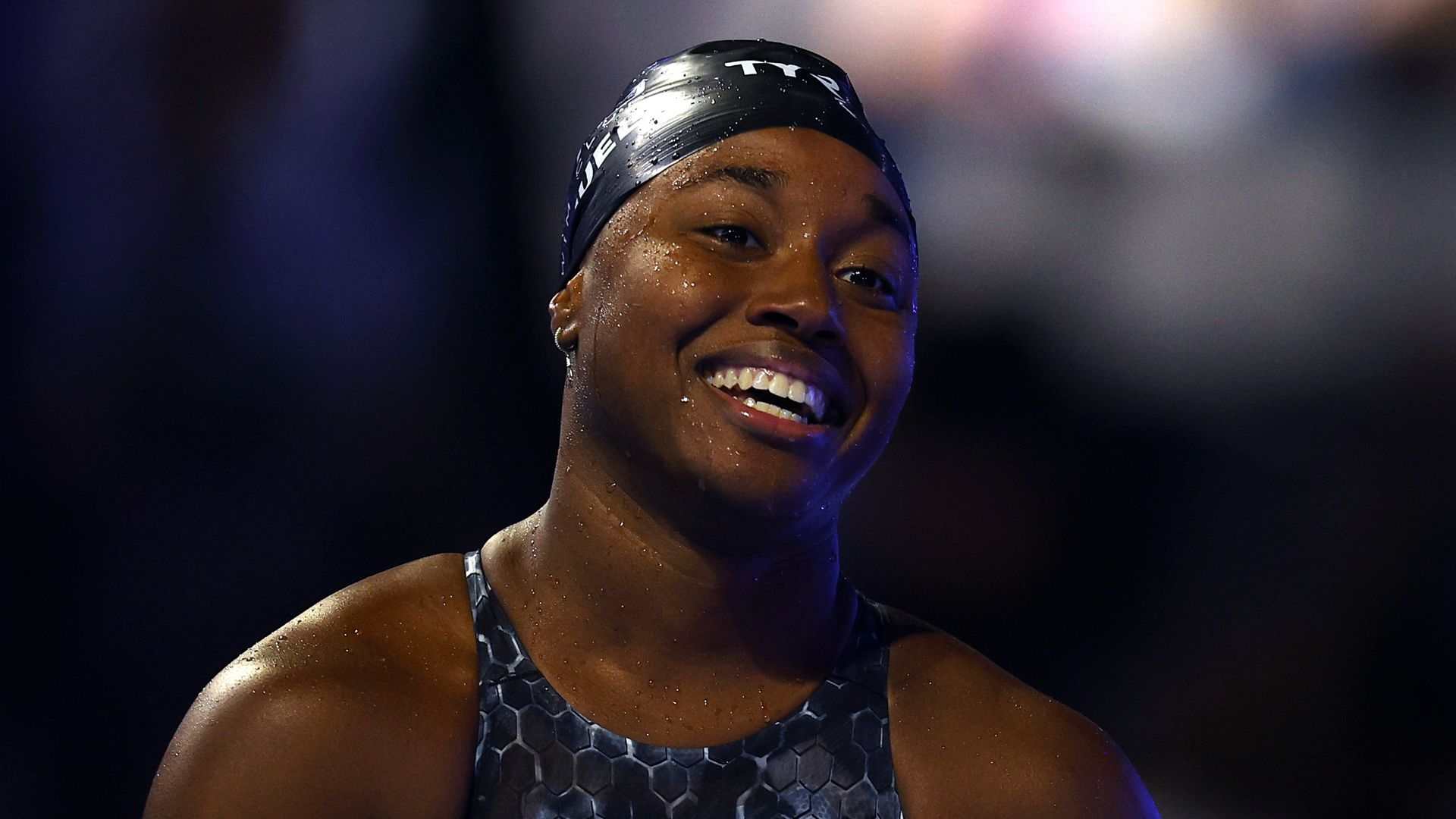 Two-time Olympic gold medalist Simone Manuel is one of the fastest swimmers in the world, but her journey to Tokyo was not easy.
The big picture: The pandemic forced Manuel to temporarily relocate training to a backyard pool. In late March, she was diagnosed with overtraining syndrome, severely limiting her time in the water before the Olympic trials. There, she failed to qualify for 100m freestyle, crushing her chance at defending her Olympic title.
But just days after publicly revealing her battle with burnout and depression, Manuel dived into the pool again, winning the the 50m freestyle at the Olympic trials, and clenching her spot on the team.
Manuel, the first Black woman to ever win an individual Olympic gold in swimming, took her first medal of the Tokyo Games earlier this week, winning bronze as the anchor of the women's 4x100m freestyle relay team.
But she failed to qualify for the final of the women's 50m freestyle, crushing her shot at an individual Olympic medal at this year's Games.
Tokyo medals:
🥉 - 4x100m freestyle relay
Previous Olympic medals...
2016 Rio Games:
🥇 - 4x100 medley relay
🥇 - 100m freestyle
🥈 - 4x100 freestyle relay
🥈 - 50m freestyle
What she's saying:
"I'm a person that doesn't quit ... and I knew that even though the task wasn't easy, I had to finish it," Manuel said after qualifying for the 2021 Olympic team.
"I'm proud," she later added in a tweet. "Proud of my fight, grit, and courage to face my fears, but most importantly, proud to walk away with my head held high in victory and defeat."
Go deeper