Novak Djokovic defeated in Olympic semi-finals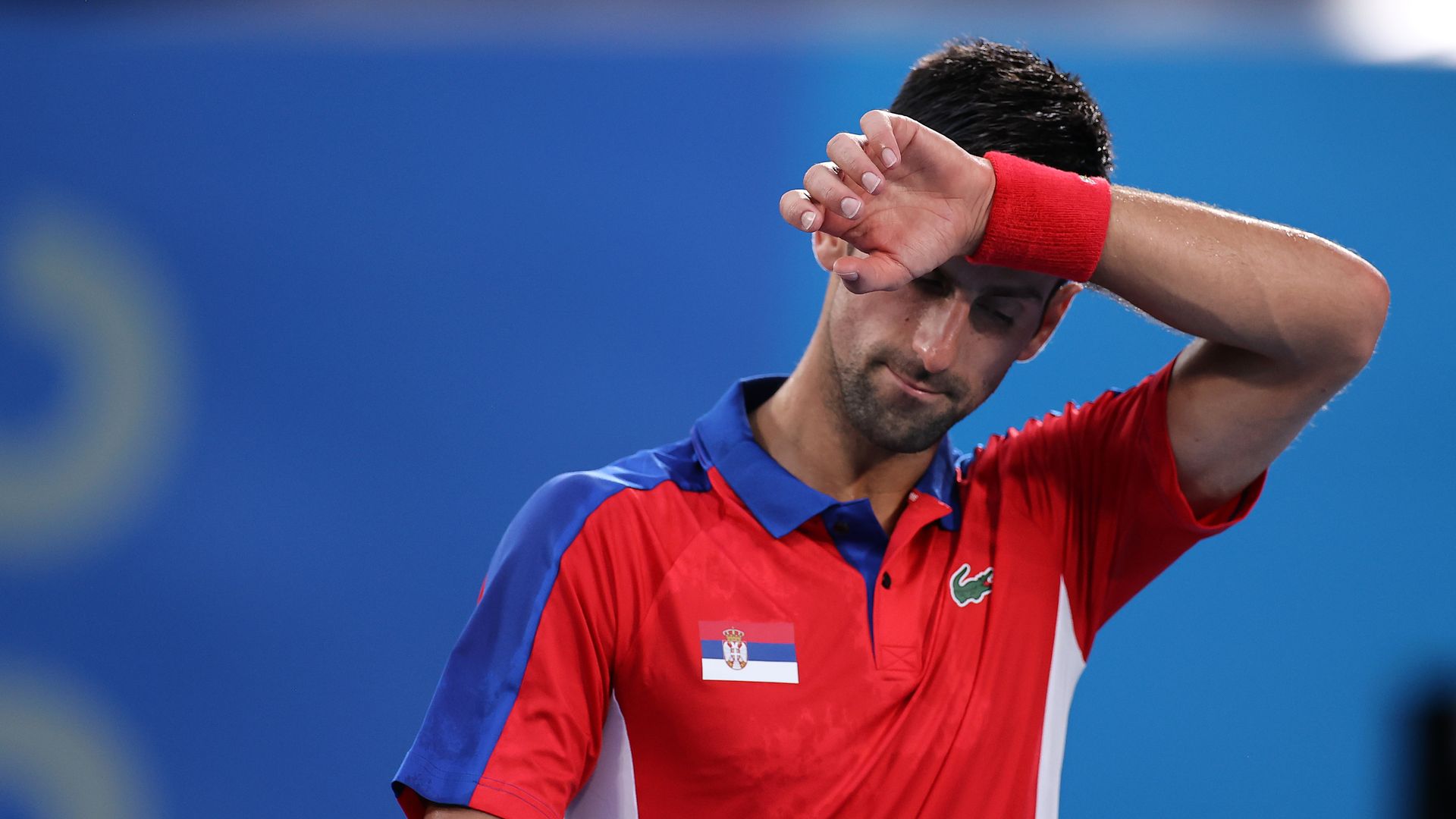 Novak Djokovic, the No. 1 men's tennis player in the world, was defeated in the Olympic semi-finals on Friday by Germany's Alexander Zverev.
Why it matters: The 1-6, 6-3, 6-1 upset ends the Serbian's chances of attaining a "Golden Slam" — or winning all four Grand Slams and an Olympic gold medal in the same calendar year. Sverev is set to play Russia's Karen Khachanov in the finals.
Go deeper