The $100 "generic" insulin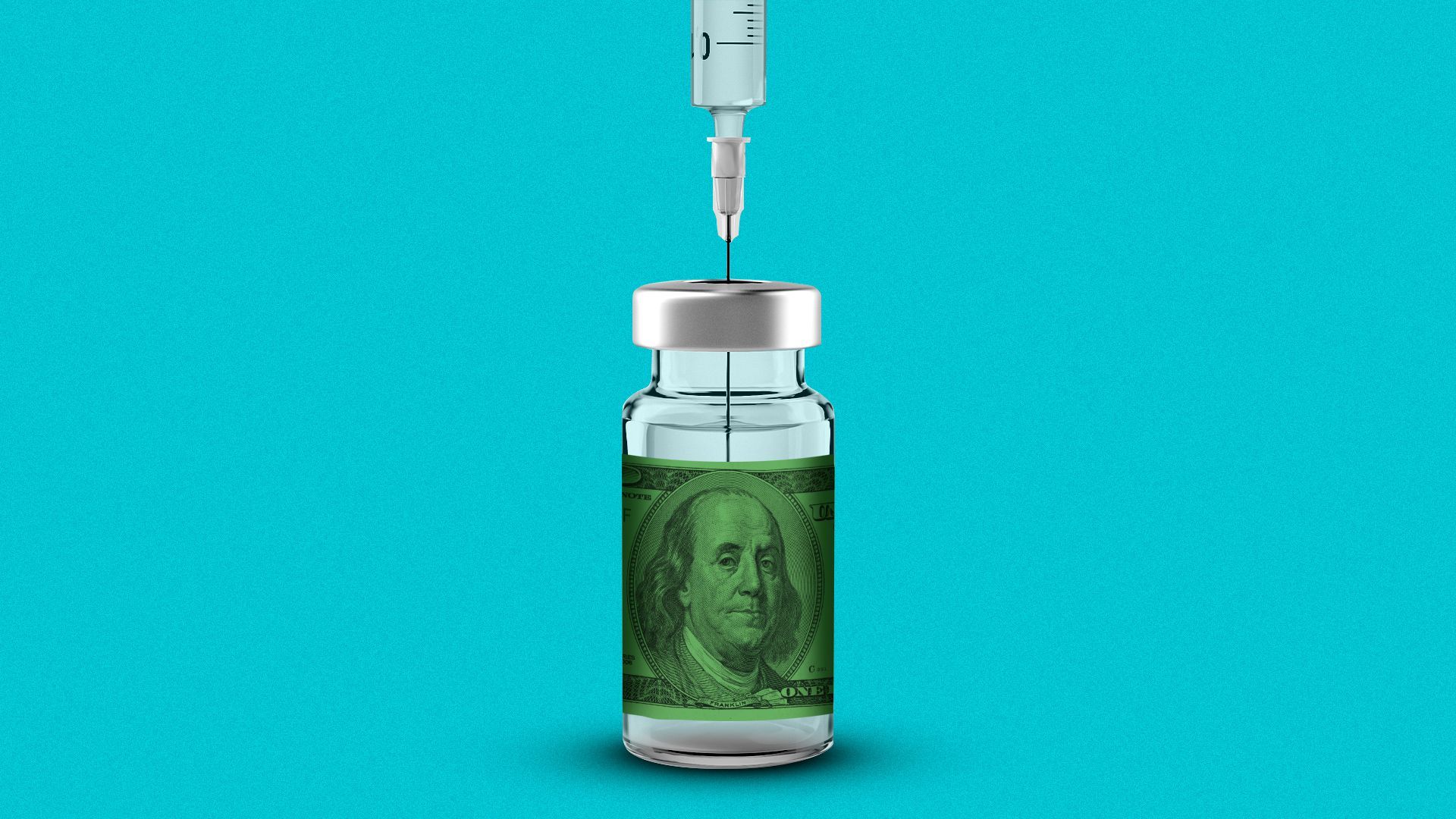 The FDA's new approval status of Semglee marks the first biosimilar insulin that is "interchangeable" with its brand-name comparison.
Why it matters: Pharmacists could substitute Semglee over Lantus without running it by a physician, just like how it works with regular generic and brand-name drugs. But even though Semglee is the cheaper option, it is still priced at almost $100 per vial.
Flashback: The Affordable Care Act created the pathway for biosimilars, including those that could be "interchangeable" if they are expected to have the same clinical benefit as the brand-name comparison.
How we got here: Early last year, the FDA officially classified insulin as a "biologic" drug.
Then last June, the FDA approved Semglee, a long-acting product known as insulin glargine, as a biosimilar, although it was not considered "interchangeable." Now, it is interchangeable.
The big picture: Sanofi's Lantus and Toujeo, and Eli Lilly's Basaglar, dominate the insulin glargine market. Viatris, the company that was created out of the merger of Mylan and Pfizer's generics business, manufactures Semglee and is trying to take a bigger share of that market with this new designation.
By the numbers: The list price of Lantus is $283.56 per vial and $425.31 per five-pen package, whereas the list price of Semglee is $98.65 per vial and $147.98 per five-pen package.
Richard Evans, a drug pricing analyst at SSR Health, estimates the average net price that is paid to Sanofi for Lantus, after rebates and other fees are paid to industry middlemen, is roughly 13% of the list price — or about $37 per vial and $55 per five-pen package.
Semglee is three times cheaper than Lantus on a list price basis, but its list price is still almost three times more than Lantus' net price.
Viatris declined to answer questions about rebates and pharmacy benefit manager coverage of Semglee, citing "competitive reasons."
Viatris hasn't disclosed individual sales of Semglee since it came out last year, but it's part of the company's large biosimilar unit, which cumulatively generated $1.3 billion of sales in 2020.
The bottom line: Semglee is cheaper for diabetic patients who rely on this type of insulin and who are either uninsured or on high-deductible plans.
But just because it's interchangeable with the main options doesn't mean patients immediately want to switch — nor does it mean it's actually affordable.
What to watch: Viatris also is expected to nab the "interchangeable" tag for its version of insulin aspart, which is most commonly known as the brand NovoLog.
Go deeper