Cuellar, Graham call on Biden to appoint Jeh Johnson as border czar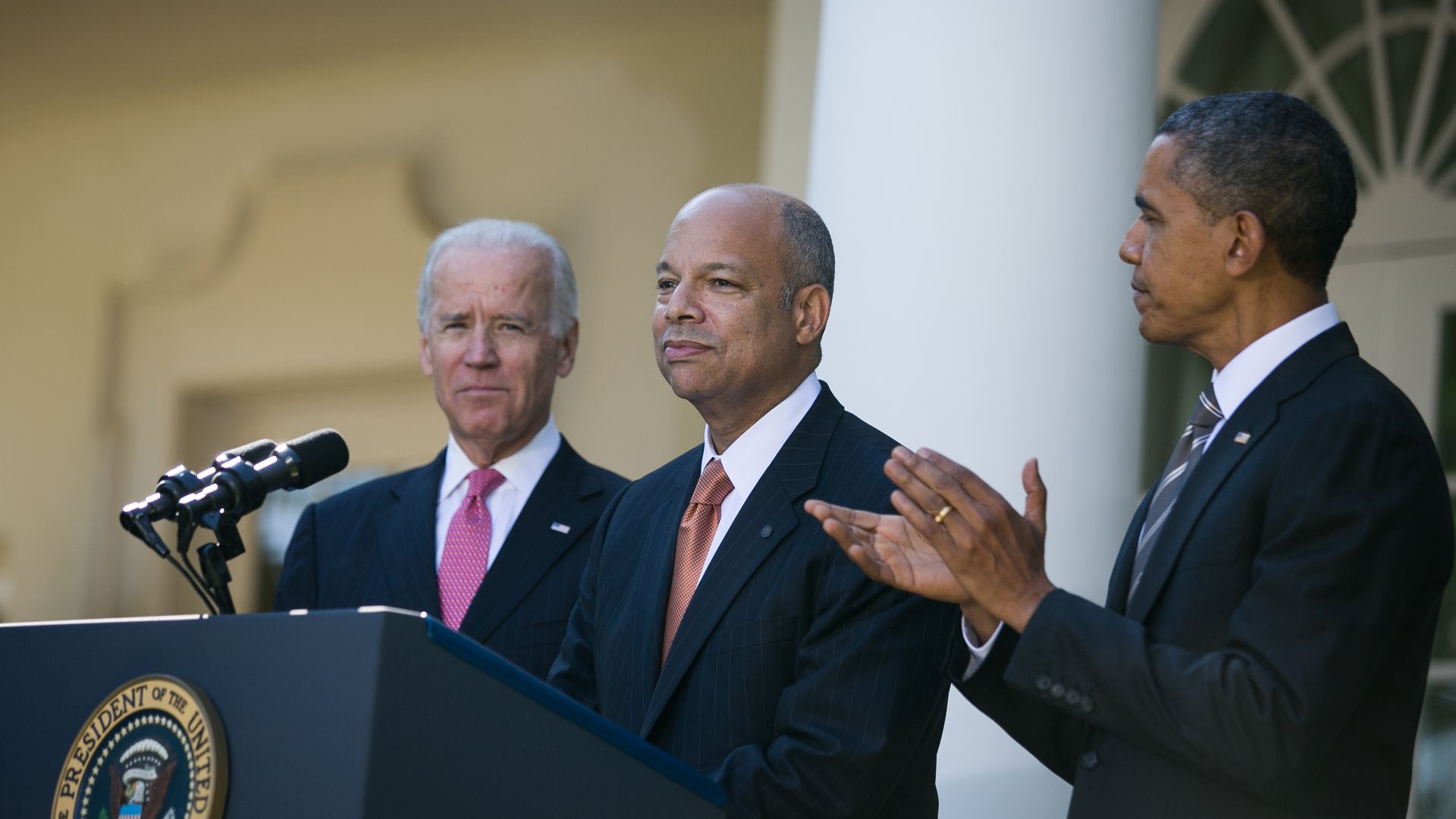 Rep. Henry Cuellar (D-Texas) and Sen. Lindsey Graham (R-S.C.) urged President Biden on Friday to name Obama-era Department of Homeland Security Secretary Jeh Johnson to a special role focused on dealing with migration at the border.
Why it matters: Republicans have seized on the spike in border crossings as one of their most consistent criticisms of the Biden administration. Vice President Kamala Harris had previously been tasked with addressing the migrant surge and its root causes.
Although Cuellar supports Biden, he has been one of the few Democrats to consistently sound the alarm on overwhelmed border agency resources and the impact on his border district.
The two sent a letter to Biden asking him to create the position and appoint Johnson. "We've had border czars in the past," Cuellar said at a press briefing Friday
What they're saying: "[W]e request that you immediately create a special executive position vested with the authority to implement federal policies which prioritize the health and safety of U.S. communities at the southern border," the Graham and Cueller wrote in the letter.
"Jeh Johnson carries an exceptional bipartisan reputation for pragmatic approaches to complex border security and immigration challenges."
Between the lines: Neither Cuellar nor Graham have discussed their proposition with Johnson or know if he would be interested in the job. Cuellar told reporters that they would accept someone with similar credentials.
Graham entered the press room wearing a mask that read "mask up the border," and described Cuellar's district as "literally under siege." Graham also said that while he believes comprehensive immigration reform is needed, the border needs to be secured first.
Cuellar emphasized there are big problems at the border based on his conversations with people on the ground in his district.
What to watch: In response to a question from Axios, Graham said during the presser that he would support a supplemental bill to provide additional funds for government agencies caring for the high number of migrants.
"Henry, if you want to work on a supplemental, count me in," he told Cuellar, who sits on the House Appropriations Committee.
Go deeper