Scarlett Johansson sues Disney over streaming release of "Black Widow"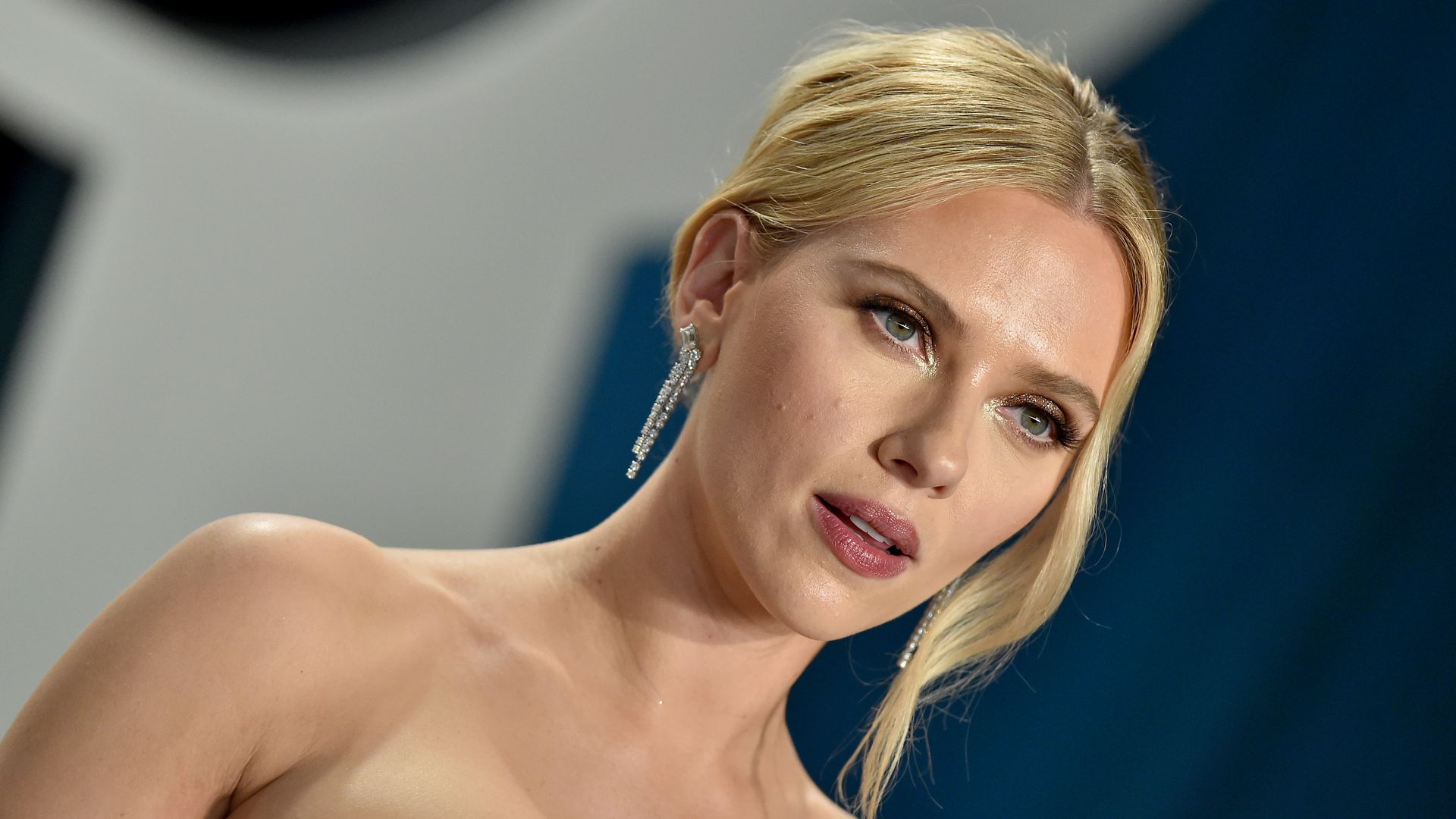 Hollywood actress Scarlett Johansson on Thursday filed a lawsuit against the Walt Disney Co., alleging her contract was breached when the company released "Black Widow" on its streaming service at the same time it premiered in the theaters.
Why it matters: "Major media companies are prioritizing their streaming services in pursuit of growth, and are increasingly putting their high-value content on those platforms," the Wall Street Journal, which first reported the suit, writes.
"Those changes have significant financial implications for actors and producers, who want to ensure that growth in streaming doesn't come at their expense," the paper adds.
Disney began releasing its films on Disney+ and theaters simultaneously during the pandemic. The company said it plans to release a slew of movies on its streaming service in the coming years.
Details: Johansson alleges that the company guaranteed an exclusive theatrical release, and her salary was based largely on the film's performance in the box office, according to the lawsuit.
The suit accuses Disney of "intentionally" inducing "Marvel's breach of the agreement, without justification, in order to prevent Ms. Johansson from realizing the full benefit of her bargain with Marvel."
What they're saying: "It's no secret that Disney is releasing films like Black Widow directly onto Disney+ to increase subscribers and thereby boost the company's stock price — and that it's hiding behind Covid-19 as a pretext to do so," John Berlinski, an attorney representing Johansson, said in a statement.
"But ignoring the contracts of the artists responsible for the success of its films in furtherance of this short-sighted strategy violates their rights and we look forward to proving as much in court," he added.
"This will surely not be the last case where Hollywood talent stands up to Disney and makes it clear that, whatever the company may pretend, it has a legal obligation to honor its contracts."
The other side: "There is no merit whatsoever to this filing. The lawsuit is especially sad and distressing in its callous disregard for the horrific and prolonged global effects of the COVID-19 pandemic," a Disney spokesperson said in a statement.
"Disney has fully complied with Ms. Johansson's contract and furthermore, the release of Black Widow on Disney+ with Premier Access has significantly enhanced her ability to earn additional compensation on top of the $20 million she has received to date."
The big picture: Disney isn't the first studio that's had to reckon with this type of pay discrepancy. 
Last year, the production company behind Warner Bros. hits "Godzilla vs. Kong" and "Dune" reportedly threatened to sue the movie studio for releasing its 2021 film slate to streaming in conjunction with theaters. 
It was later reported that Legendary Pictures and Warner Bros. were nearing a settlement over the dispute. 
Stars of Paramounts' 2021 hit "A Quiet Place Part II" also reportedly asked the movie studio for more compensation, after the pandemic forced the studio to release the film earlier to streaming than usual. 
The bottom line: Production companies and actors are typically paid a cut of a film's box office returns. The shift to streaming has meant that back-end negotiations about pay and compensation have become murkier, leading to more of these types of disputes.
Go deeper