Proposed U.S. arms sale to Nigeria delayed over human rights abuses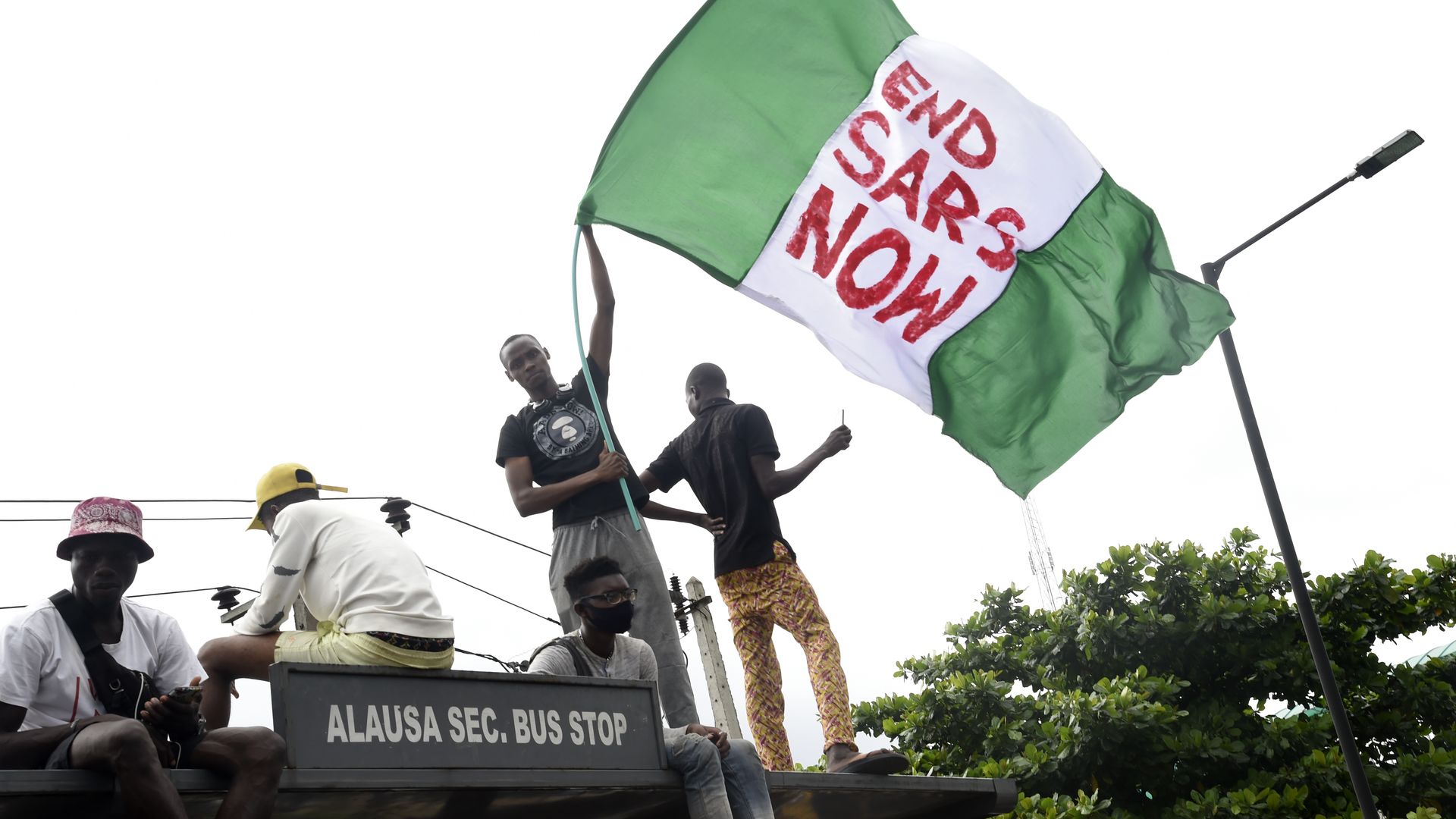 U.S. lawmakers are tabling a proposal to sell almost $1 billion in weapons to Nigeria over human rights abuses committed by the government, Reuters reported Thursday.
Why it matters: U.S. officials said Nigerian military forces used "excessive force" on unarmed civilians after opening fire on protesters demonstrating against police brutality last year. Thousands of Nigerians have accused the special police unit SARS, which was later disbanded, of extortion, torture and sexual violence.
The Senate Foreign Relations Committee and House Foreign Affairs Committee have delayed the proposed weapons sale, which consists of 12 Cobra attack helicopters, spare engines, navigation systems and 2,000 precision-guided munitions.
Worth noting: "The sale that has been put on hold could have an impact on Nigeria's efforts to seek support to fight Islamic State-allied group Boko Haram in the northeast and armed bandits in the northwest of the country," Reuters writes.
Go deeper