Infrastructure deal's health care winners and losers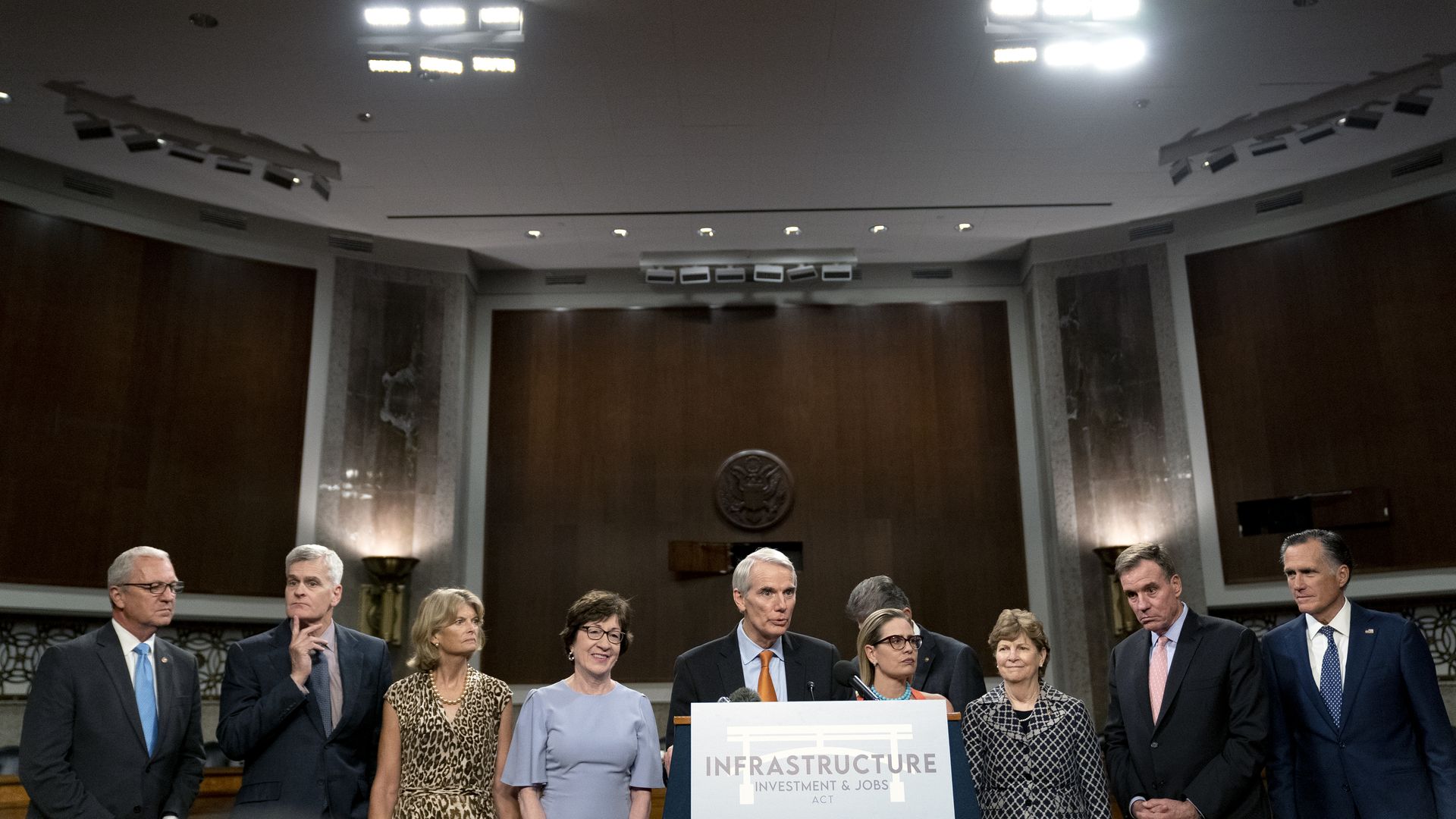 Providers can breathe a sigh of relief: Congress isn't planning on repurposing unspent money from the pandemic provider relief fund, at least not yet.
Driving the news: The White House finally reached an infrastructure deal with a bipartisan group of senators yesterday, paid for in part with health care policies.
Providers have been warning that they wouldn't be happy if the remaining provider bailout money was used to pay for bridges and roads.
Hospitals in particular would have been an unwelcome opponent for advocates of the infrastructure package, which will already have a tough time getting across the finish line.
Between the lines: Hospitals may have been the most powerful industry group awaiting the list of infrastructure pay-fors, but pharmacy benefit managers may be the bigger winners.
The proposal delays the Trump administration's rebate rule, which would force prescription drug discounts to occur at the pharmacy counter — a massive disruption to PBMs' business model.
Democrats will likely try to fully repeal the regulation in a partisan package down the road.
What we're watching: The infrastructure proposal also includes savings from reducing what Medicare spends on unused drugs that are left over from single-use vials.
This may sound like a niche policy, but drugmakers stand to lose money from it, and thus probably won't like it.
Go deeper