China wins Olympic gold in women's 4x200m freestyle relay, sets world record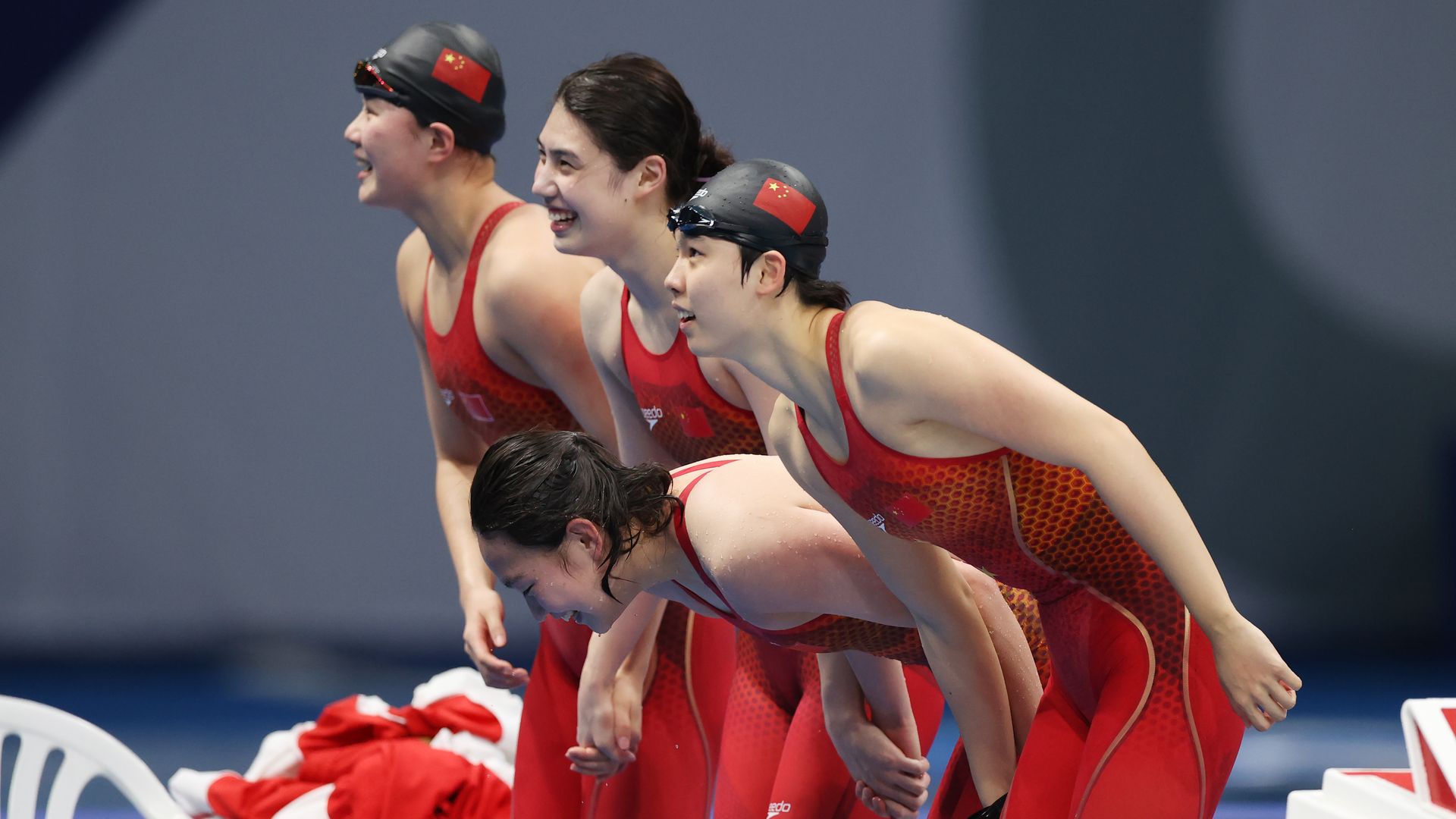 China grabbed Olympic gold in the women's 4x200m freestyle relay, in a surprise record win in Tokyo Thursday.
The big picture: Katie Ledecky made up time as Team USA's final swimmer to help the U.S. take silver. Australia, which was the heavy favorite, won the bronze. All three teams finished ahead of the previous world record pace.
By the numbers: Team USA's Allison Schmitt, Paige Madden, Katie McLaughlin, and Katie Ledecky covered the course in 7:40.73.
That would have broken the world and Olympic records, but it was 0.40 seconds behind the gold medal time of 7:40.33 turned in by China.
Australia's quartet finished in 7:41.29.
Editor's note: This article has been updated to include details of the finishing times.
Go deeper