First look: Biden meeting with Democrats on DACA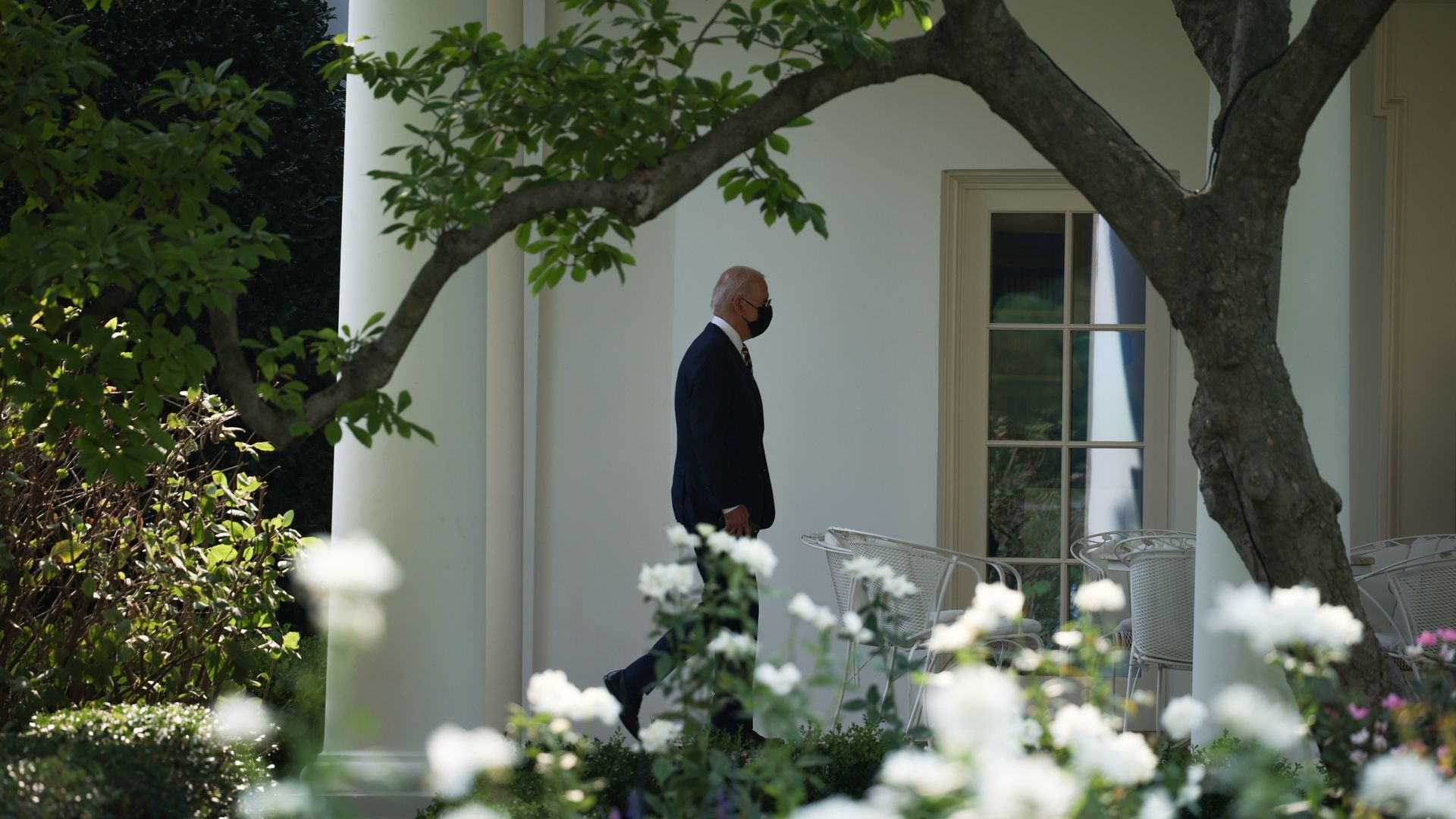 President Biden will meet with 11 Democratic members of Congress at the White House Thursday to discuss the next steps for providing a pathway to citizenship for undocumented migrants brought to the U.S. as children, a White House official told Axios.
Why it matters: Congressional Democrats plan to try to pass pathways to citizenship for so-called Dreamers, TPS holders and undocumented essential workers in the upcoming reconciliation package. Biden also has consistently called on Congress to pass legislation to protect Dreamers.
On Sunday, Biden said it "remains to be seen" when asked about Congress including pathways to citizenship in the reconciliation package.
Flashback: The president met with a group of Dreamers in May.
Just last week, Vice President Kamala Harris met with participants in the Obama-era Deferred Action for Childhood Arrivals (DACA) program and other Dreamers.
The meeting followed a recent federal judicial ruling that blocked the administration from approving new DACA applicants.
The recent ruling has added even more urgency to congressional efforts to protect and provide pathways for Dreamers.
Afterward, the president expressed his disappointment and again urged Congress to pass legislation helping that population of undocumented immigrants.
Details: Those scheduled to meet with the president are:
Senate Judiciary Committee Chairman Dick Durbin (D-Ill.)
Senate Foreign Relations Committee Chairman Bob Menendez (D-N.J.)
Sen. Catherine Cortez Masto (D-Nev.)
Sen. Alex Padilla (D-Calif.)
Sen. Ben Ray Lujan (D-N.M.)
House Judiciary Chairman Jerry Nadler (D-N.Y.)
Rep. Zoe Lofgren (D-Calif.)
House Hispanic Caucus Chairman Raul Ruiz (D-Calif.)
Rep. Pete Aguilar (D-Calif.)
Rep. Lucille Roybal Allard (D-Calif.)
Rep. Linda Sanchez (D-Calif.)
Go deeper